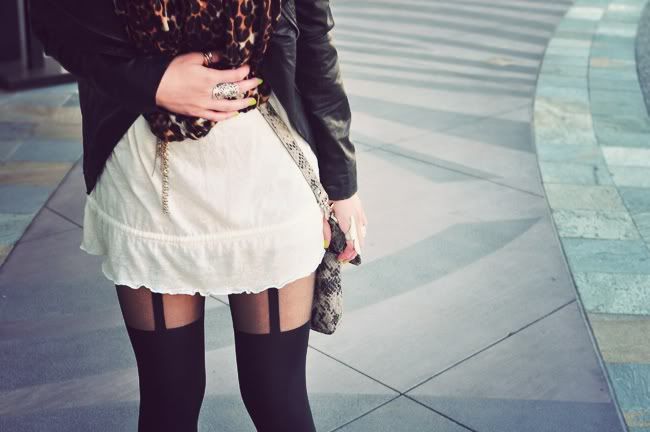 Cadet Helen asked me to go to the mall with her to return something. Having just gone a week ago, I didn't really feel like going again but she cajoled me with "we can take some pictures there..." Dang she knows me too well.
Oh and I am completely loving these Pretty Polly tights, so don't be surprised if you start seeing a lot more of them. It was a bit chilly today but they held up amazingly and felt so comfortable and nice. Definitely worth every pound. I'm gonna get the
black ladder
ones next!
Leather jacket, Akira Black Label. White tunic, Topshop. Suspender tights, Pretty Polly via MotelRocks. Leopard circle scarf and black brogues, from Express. Snakeskin bag, Kensie.