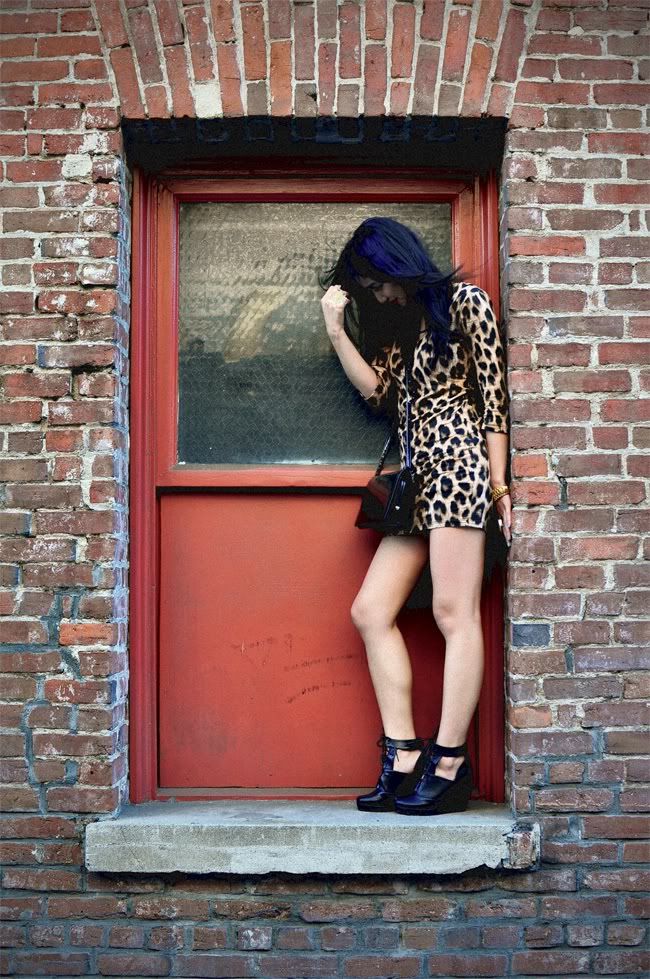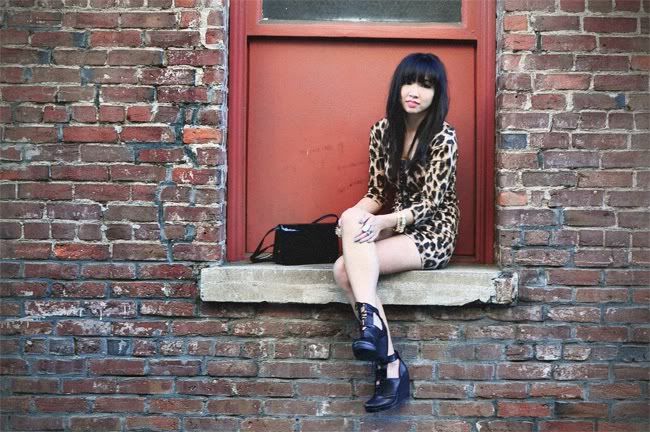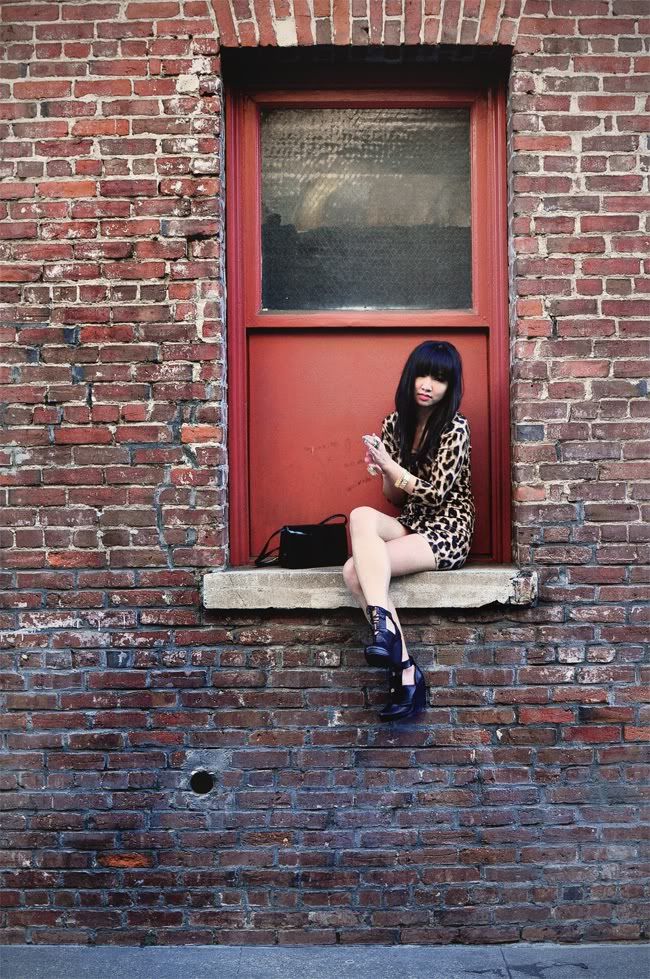 When I'm in the mood to feel like a hundred dollars, my Motel dresses are a trusty standby that never fail. In terms of uniqueness, quality, and value I don't think this UK brand can be beat. I have about five right now and more on the way! I buy them directly from
MotelRocks
because they provide free shipping to the US and the exchange rate is always better than the prices that they list! Oh, one thing to watch out for is those pesky foreign exchange fees your credit card may charge. My American Express doesn't charge a fee for this, so I always use that card for my purchases abroad when I can!
Use discount code "fizzle" for 20% off regular-priced merchandise!
Leopard dress, Motel. Lace-up Wedges, UO. Black purse, vintage via eBay.