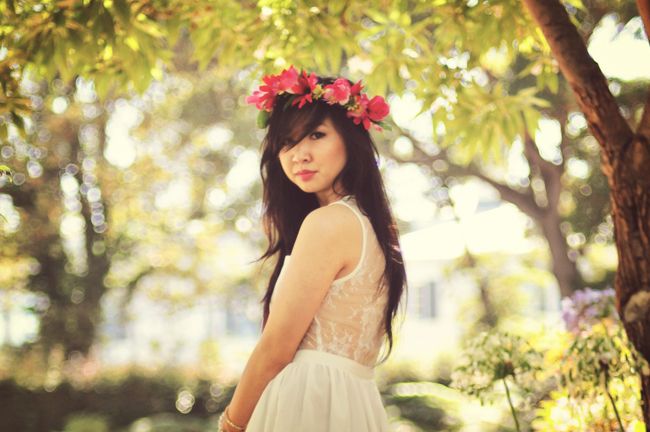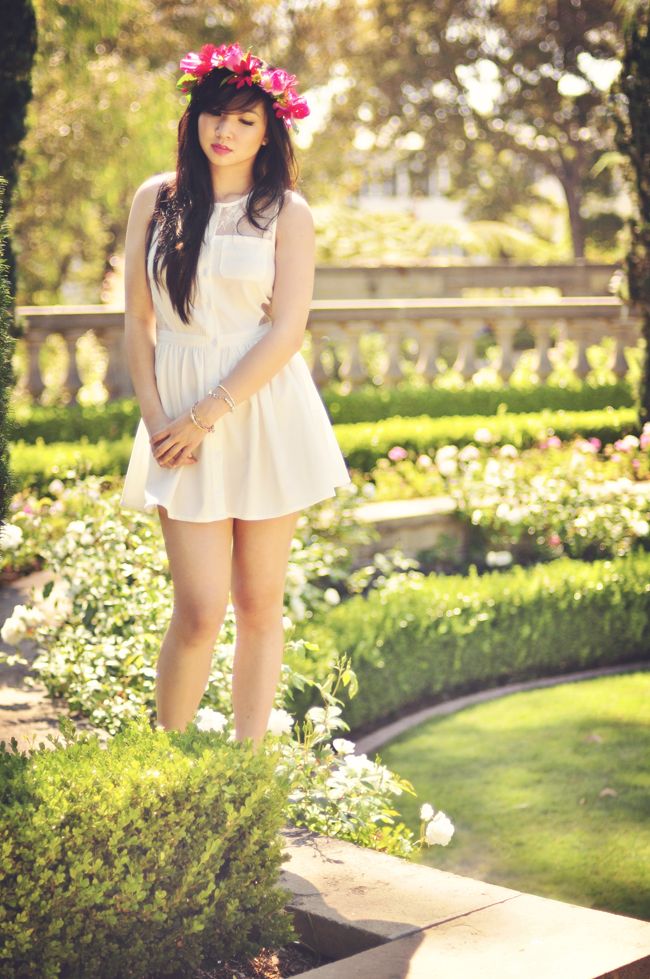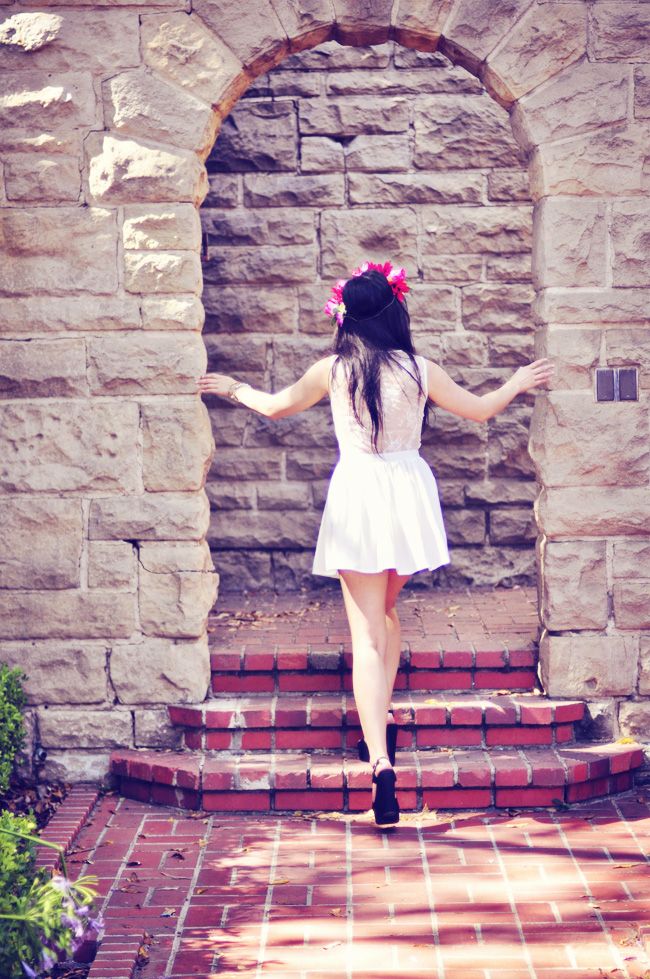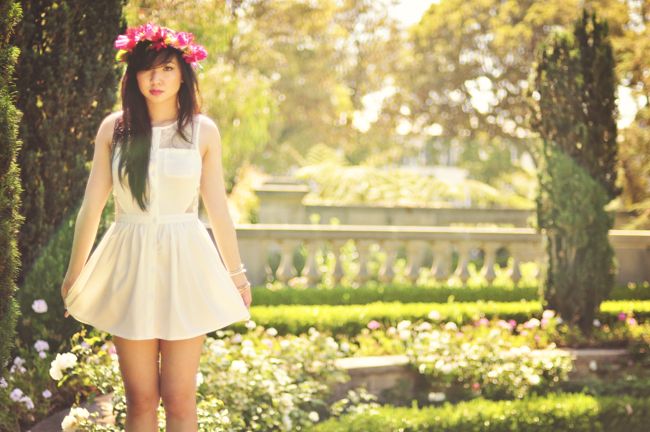 Despite all of the controversy, I'm not ashamed to admit that I'm a huge fan of Lana Del Rey--especially how well she can rock a crown of flowers.
Cult Gaia
makes some awesome ones but I wanted something bigger and fuller like the ones Lana would wear so I decided to make my own. When it comes to floral crowns, real flowers definitely look best, but I didn't want to put in a lot of effort for something I'd only wear once so I decided to pick up some fake flowers from Dollar Tree.
To see pictures of how I made the crown, see below the jump!
Making your own floral crown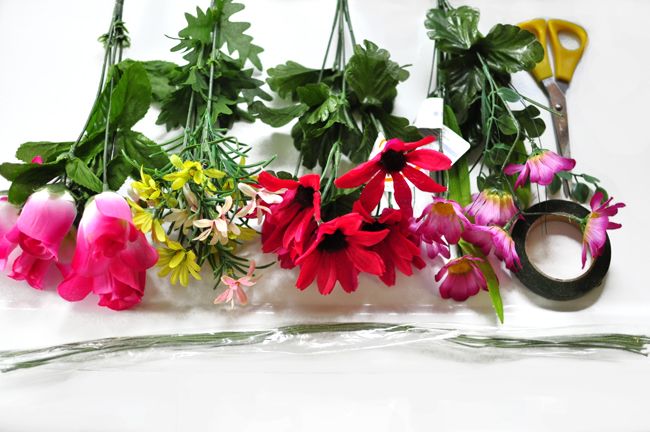 What you need:
Bunches of fake flowers (I used 4 but did not have enough to do a full crown...I would recommend purchasing 7-8 if you want to go all the way around. I purchased each bunch for $1 at Dollar Tree).
Floral wire & floral tape. I already had these which I purchased at craft store Joann a while back for about $3 total I think.
A pair of sturdy scissors. I tried using a dinky Ikea pair at first but it didn't end up cutting it. Literally...har har.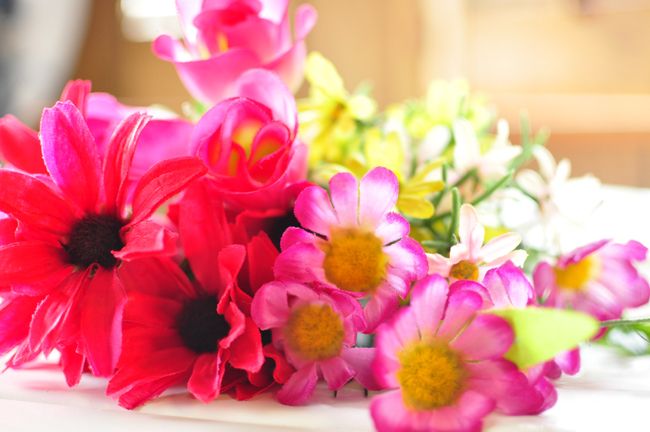 I picked flowers that I thought would look nice together.
I wrapped two pieces of the floral wire around my head approximately where I wanted it to sit and then twisted the two wires together to form a circle, adding an extra 1.5 inches of slack to account for the extra thickness once flowers are added.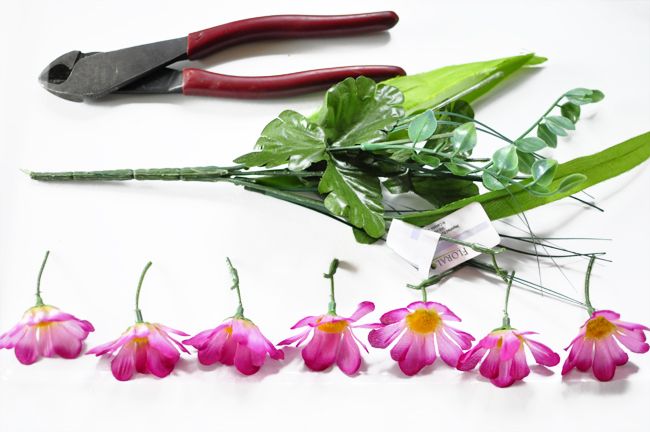 I cut each flower, leaving about 1.5 inches of stem. Some of the flowers had thicker stems than others and required heavy-duty scissors to cut.
All of the flowers once they were cut.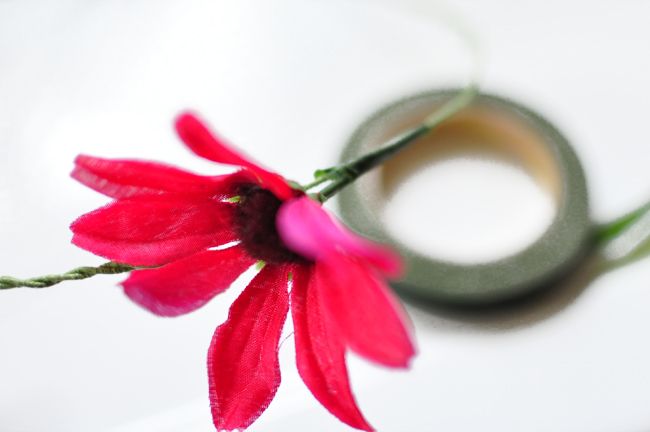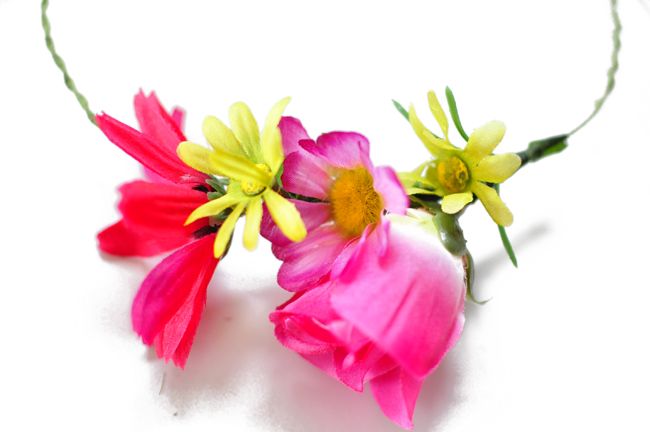 I wrapped the floral tape around each stem and the wire, working my way around the wire in one direction.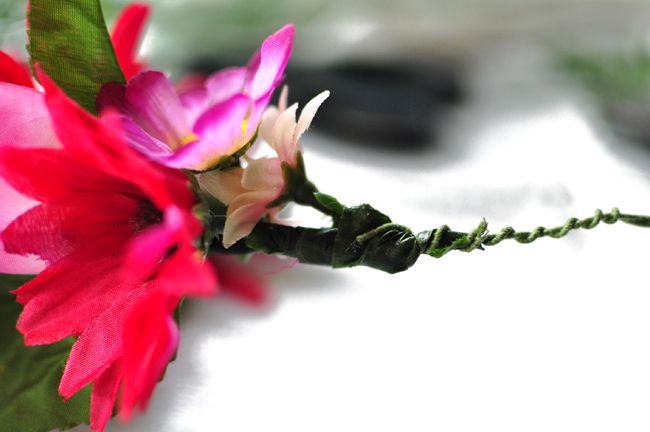 I don't know if it's because I've had the floral tape for a while or the hot humid weather but the tape wasn't sticking that well so every few flowers I would reinforce it by wrapping a short piece of wire around it.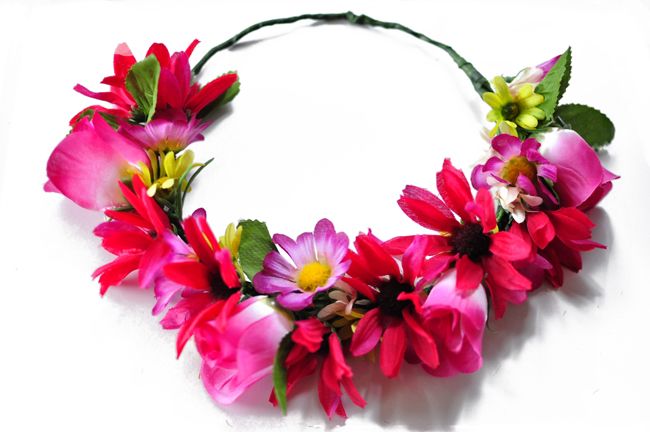 Ta-da! Unfortunately I ran out of flowers and couldn't go all the way around. Haha. So I just wrapped some tape around the rest of the wire and called it a day.
The dress I am wearing is from Akira Chicago.