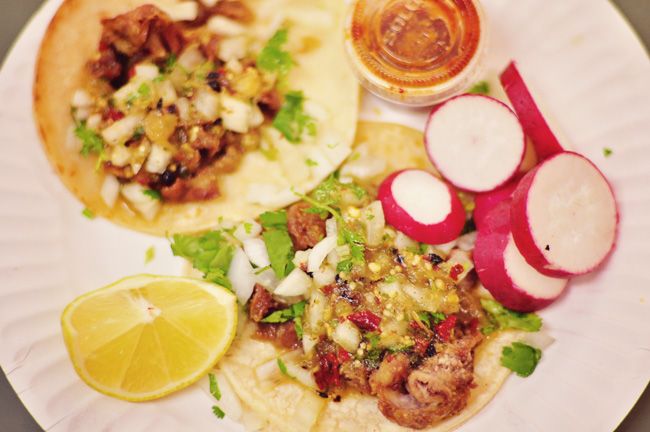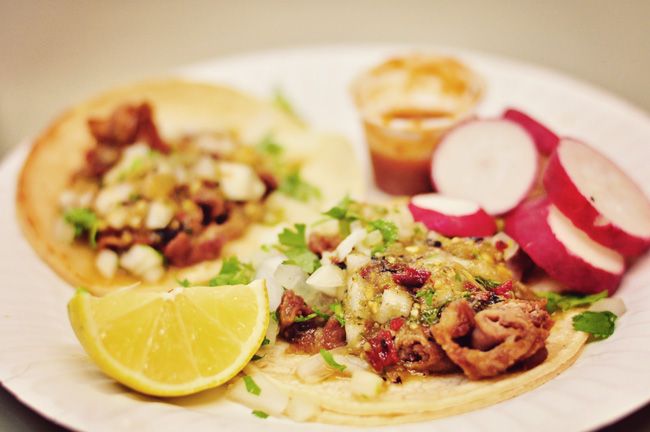 Tripas tacos are pretty high up there on my list of favorite foods to eat. Definitely a top 5. If you have never tried a tripas taco, remedy this ASAP! Yes, it is cooked from the small intestine of a cow, but man oh man is it delicious. It's usually fried with a nice delectable crunch and so flavorful. I have had some subpar (dry) tripas tacos before, but you can't go wrong with one from my favorite grimy Mexican joint in LA,
Carnitas Michoacan
.
Grilled Chicken Kebab from Cafe Santorini--yump!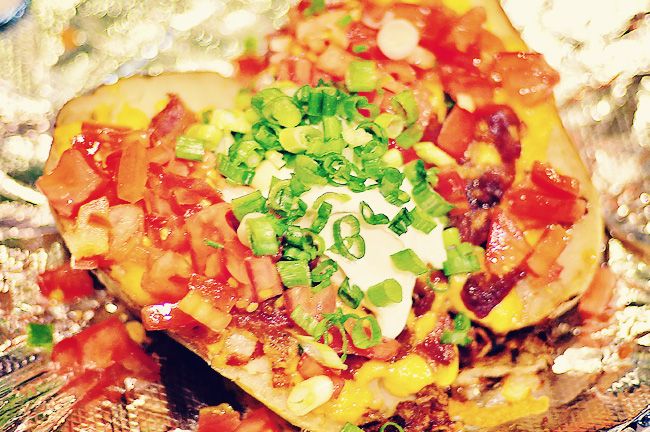 Chinese Chicken Salad and Loaded Baked Potato from Saladish.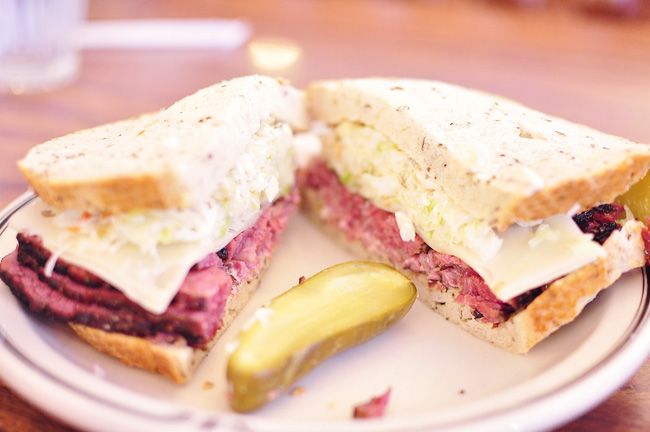 I've never been a fan of pastrami but even I have to admit that the number 19 from Langer's Deli is pretty darn delicious.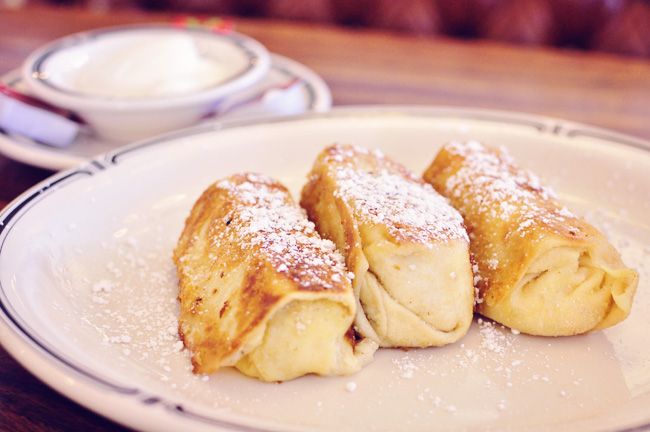 Cheese blintzes, on the other hand, not so much... I ordered them because they looked deceptively appetizing and I was curious about what they were. Let's just say, I still don't get it!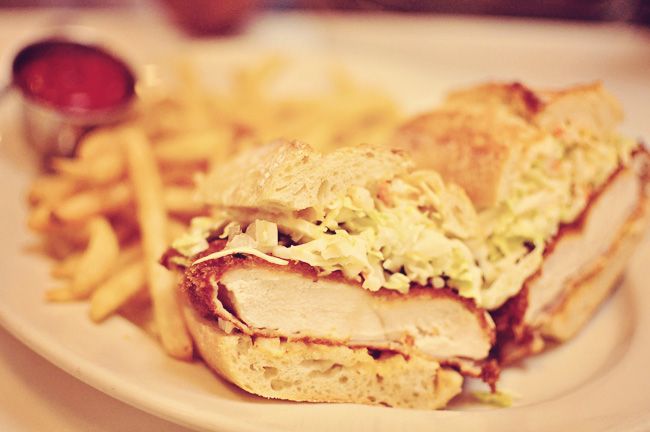 I previously covered Royal/T Cafe in this
post
, but had to go again because I heard it was closing this month =(. I ordered the chicken katsu sandwich because I thought it resembled my all-time favorite fried chicken sandwich from Bakesale Betty in Oakland. It wasn't as good of course, but hit the spot.
Penne with Sausage and Bell Peppers. I usually despise bell peppers but no complaints here!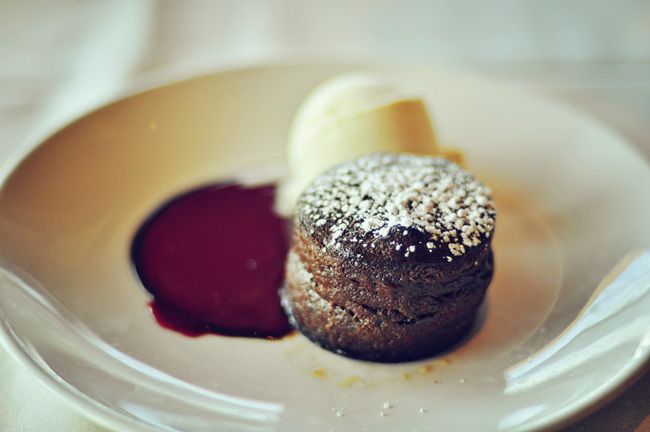 Chocolate Lava Cake and Pineapple Upside-down Cake from Roy's. The Chocolate Lava never disappoints! Wish I was eating one right now.