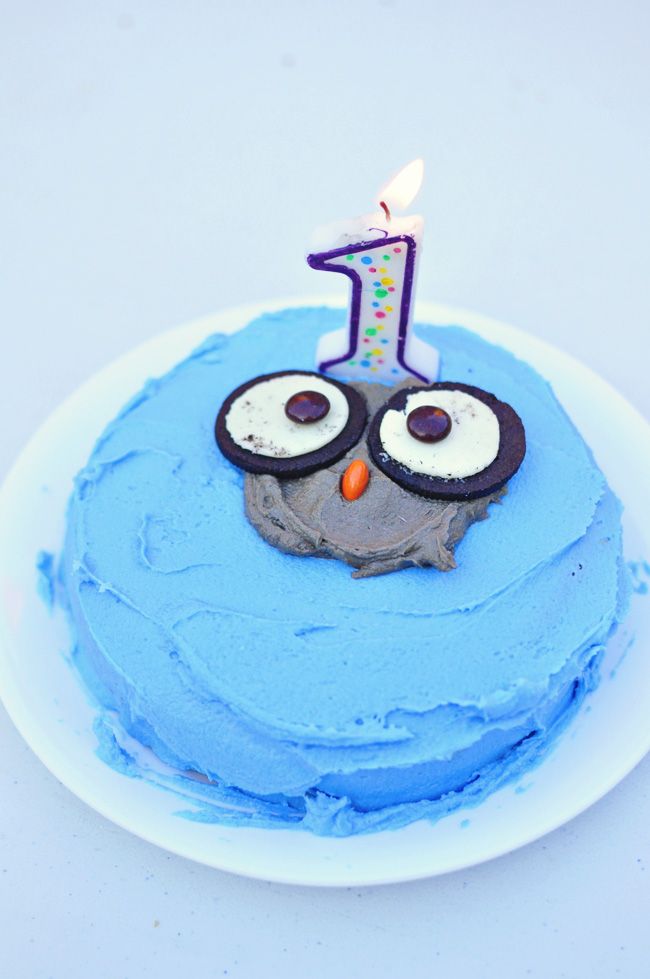 This past fourth of July, we celebrated my nephew's first birthday with an owl-themed party. The theme was pretty random since one-year-old's aren't really inclined toward any particular interests yet (this one goes crazy for food and that's about it). So since owls are so hip and cool these days according to Pinterest, I decided to go with that.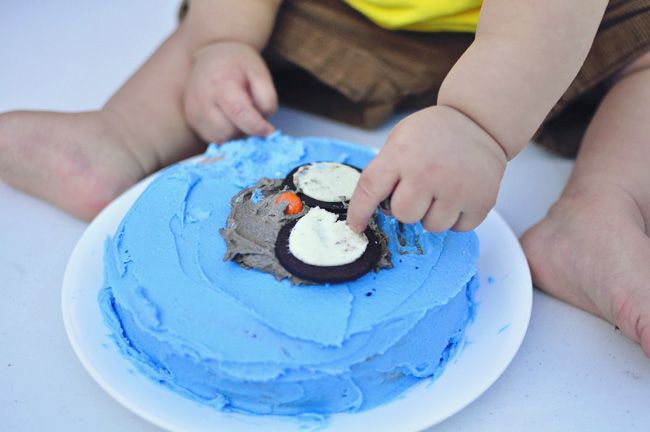 This was his personalized-cake for him to dig into. I didn't have a small cake pan so I had to improvise by baking it in a Pyrex container (ok as long as you grease it up real good and dust it with flour, the cake will pop right out). Frosted it in a huge hurry as you can see. Since the little chubster loves eating so much we thought he'd really dig into it but he seemed more interested in picking off the Oreos and Reese's Pieces and waving them around. I used a new Pillsbury Pink Lemonade box mix which is pretty tasty! Kind of like a mix of strawberry and lemon. Two of my favorite cake flavors. Yump.
Owl cupcakes. Red velvet recipe from Cupcake Wars with blue cream cheese frosting. Found the design on Pinterest. Super easy to do so highly recommended. Plus you get to eat all the extra Reese's Pieces =)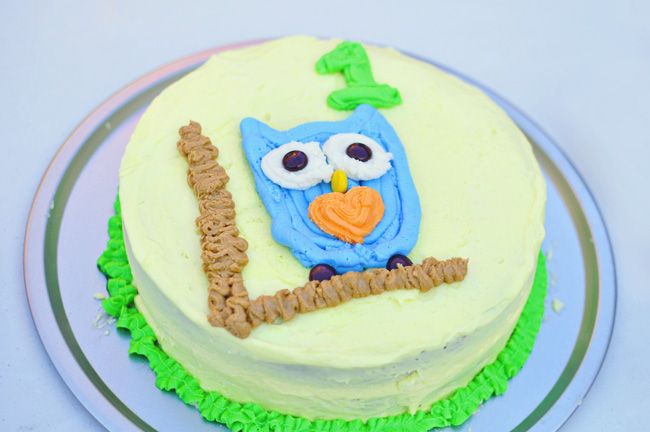 Triple chocolate cake I baked for everyone else to eat. I was in a time crunch to frost it (was still working on it when guests started arriving!) and drew on the design free-hand so it came out kind of messy. Next time I think I will try fondant. It comes out looking so much cleaner. Buttercream frosting is so delicious though!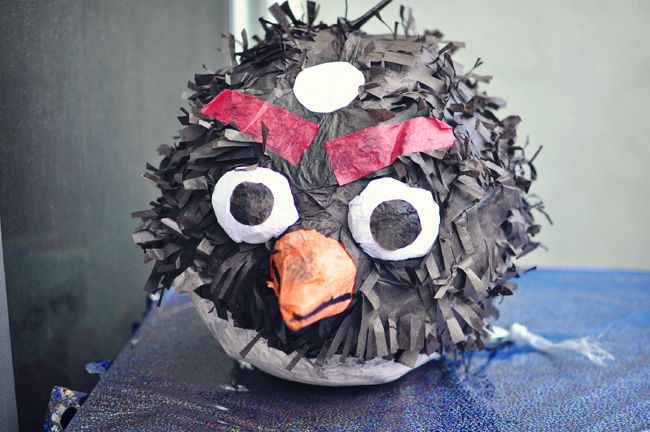 Angry bird pinata. Closest thing we could find to an owl at the pinata store, unfortunately. It was a hit with the kids.
I also ordered some Owl plates, napkins, and a personalized birthday owl banner from
CelebrateExpress.com
! I love getting their
personalized photo birthday banners
because the smallest size is still pretty big and the price is so reasonable ($20)!