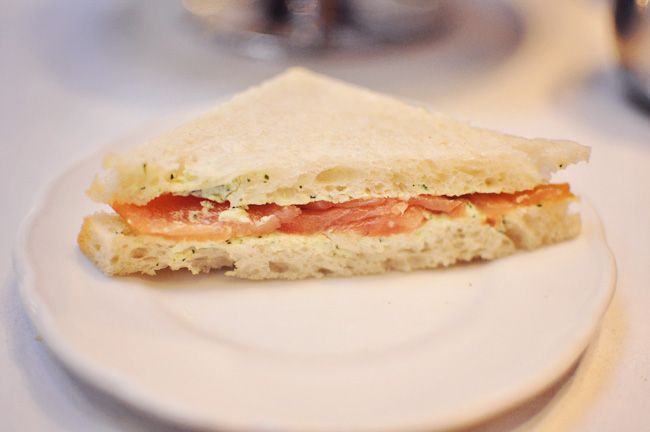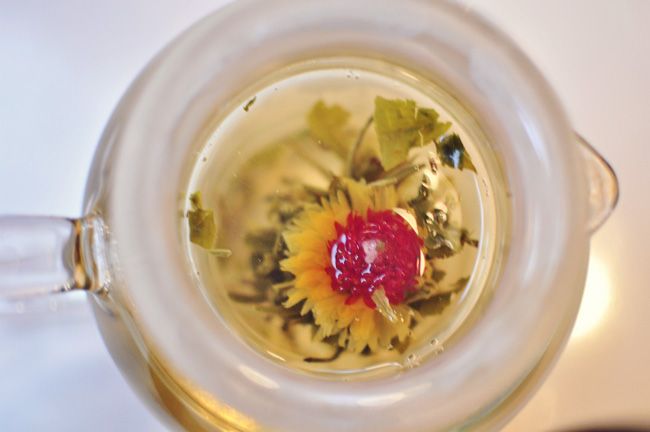 The "budding jasmine rose" tea blooms in the hot water!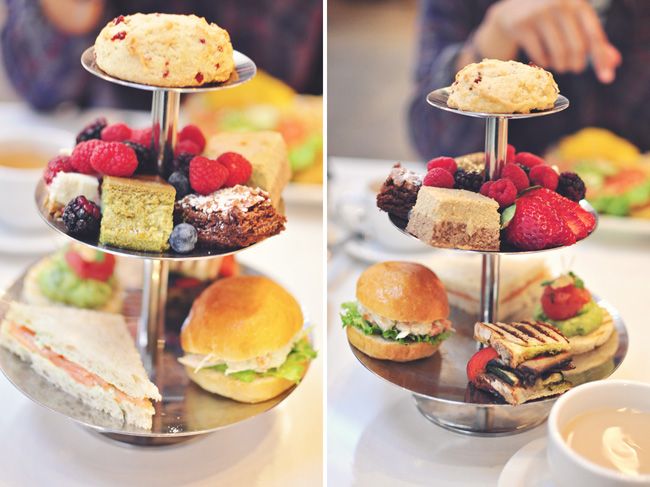 Spicy tuna on crispy rice is definitely pretty high up there on my list of favorite foods. The rice was a little too burnt here though. Definitely a miss.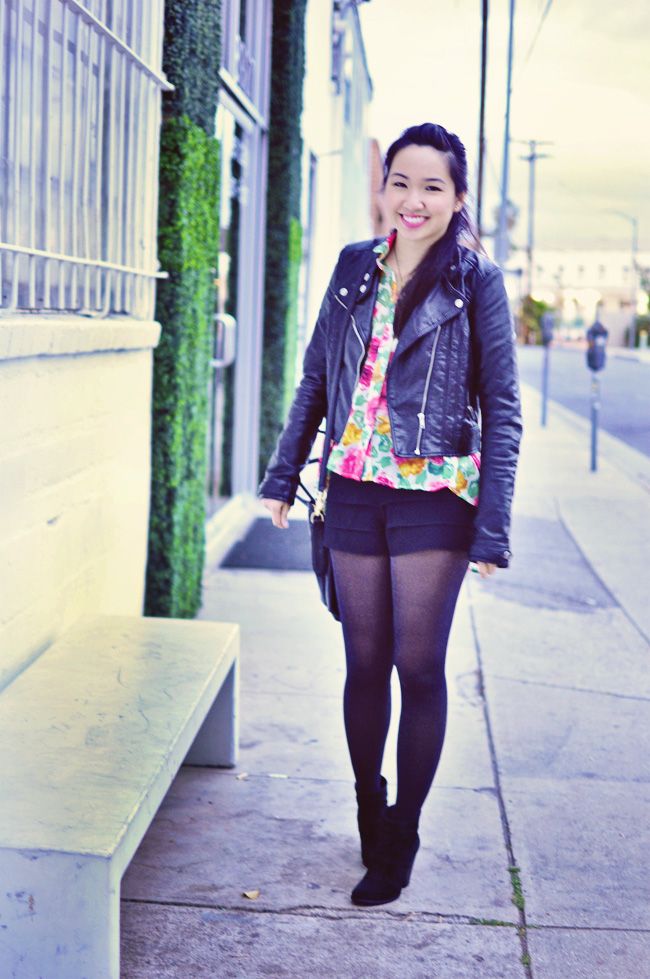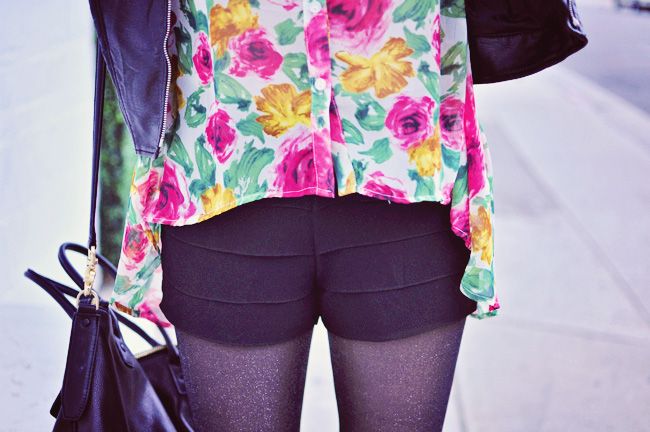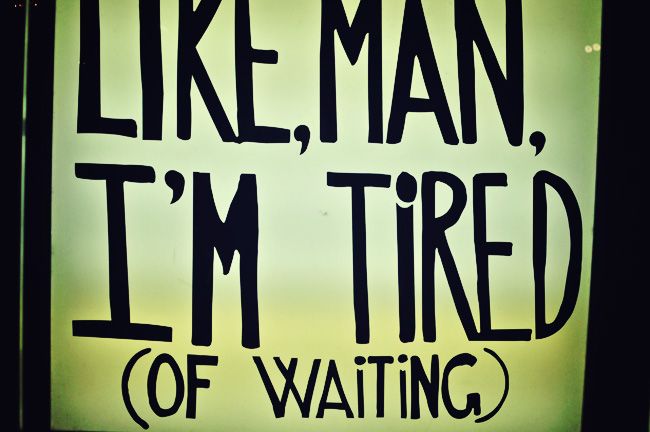 I'm not ashamed to count tea parties among my favorite past times; in fact, I become a squealy little girl at the mere mention. One of my favorite spots for having such is a Japanese cafe called
Royal/T
in Culver City. Although it's far from your traditional English style afternoon tea (I don't know if you can tell from the pictures but one of the "tea sandwiches" is a grilled eggplant panini!), it's still a super fun experience. There's a quirky art gallery and a gift shop full of cool funky things and also a full menu of other foods which are surprisingly decent considering how gimmicky the place seems (the waitresses dress up in French maid costumes).
Floral blouse, Ellison, Tiered shorts, Forever 21. Leatherette jacket, vintage. Sparkly tights, Hansel from Basel. Suede ankle boots, Steve Madden. Satchel bag, Botkier.