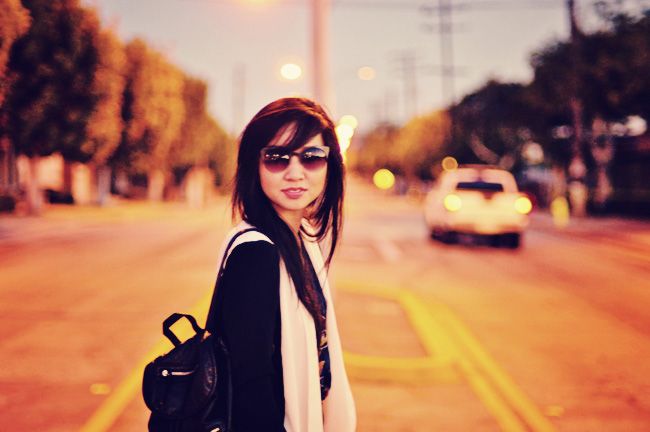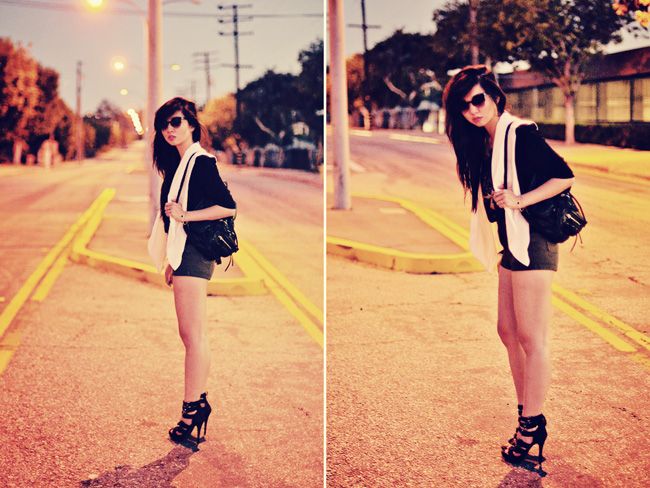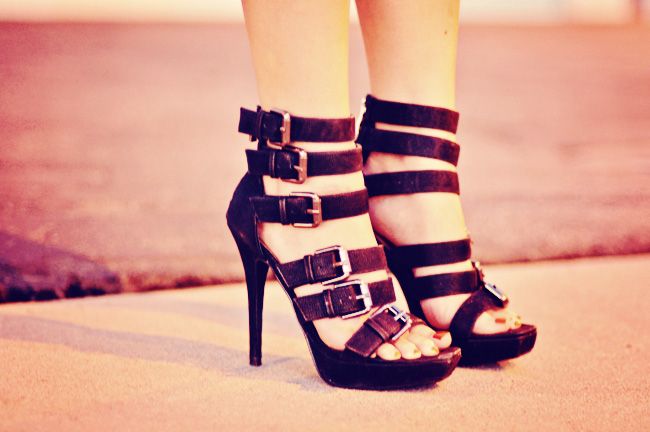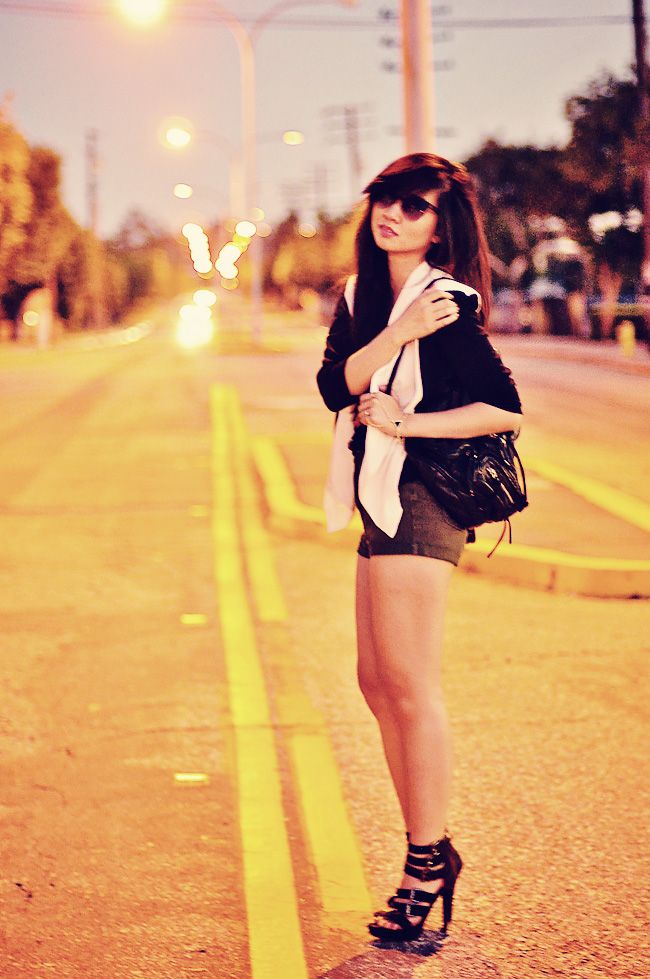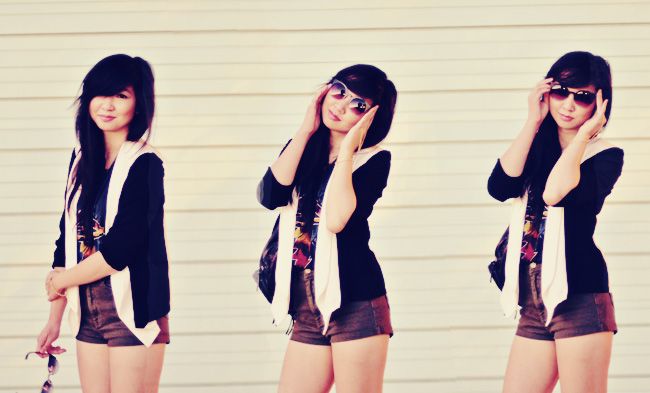 Photographers generally think that the best time to take photographs is during the so-called "magic hour" shortly before sunset (or after sunrise, if you wake up that early). While that may be true, another one of my favorite times to shoot is actually 15-20 minutes
after
the sun has dropped. As it gets darker, the human eye gets less sensitive to color as it struggles to see in low-light. However, many cameras are more sensitive than our eyes under these conditions, and therefore can capture images that are much more vibrant than what we see.
The last sequence image above appears to be taken in daylight but the shots were actually taken when it was already quite dark out! There is a very narrow window during which you can take super vibrant photos in the twilight evening (some say only 2 to 3 minutes!) and I think we were able to capture these during that time. It's a very fun experiment to try.
Tip: Be sure to bump up your ISO. I think I had mine around 1200.
Colorblock Blazer, Lush. Army-green shorts, Insight. Vintage Tee. Cat-eye sunnies, Asos. Hand-chain bracelet, Romwe. Strappy platforms, Sole Society. Leatherette backpack, Cotton On.