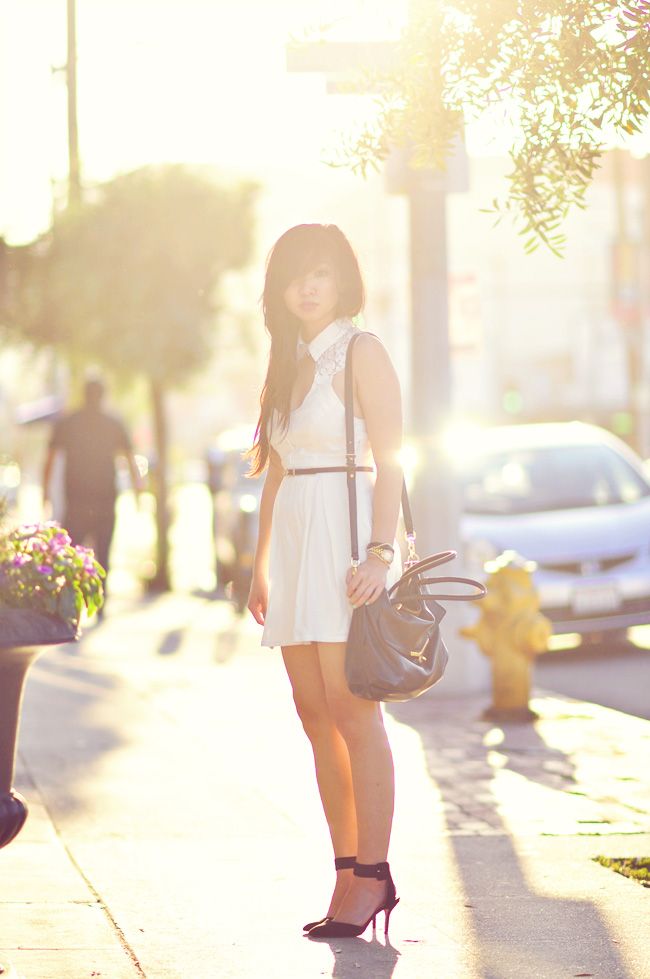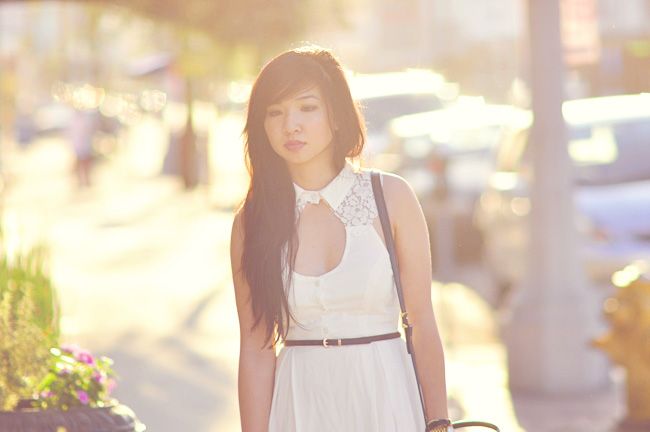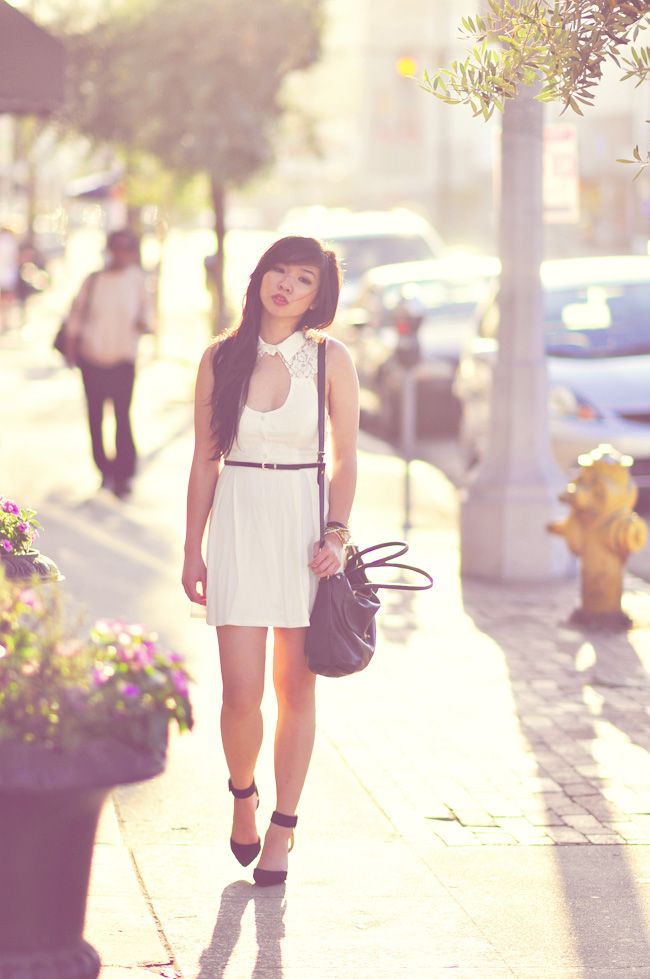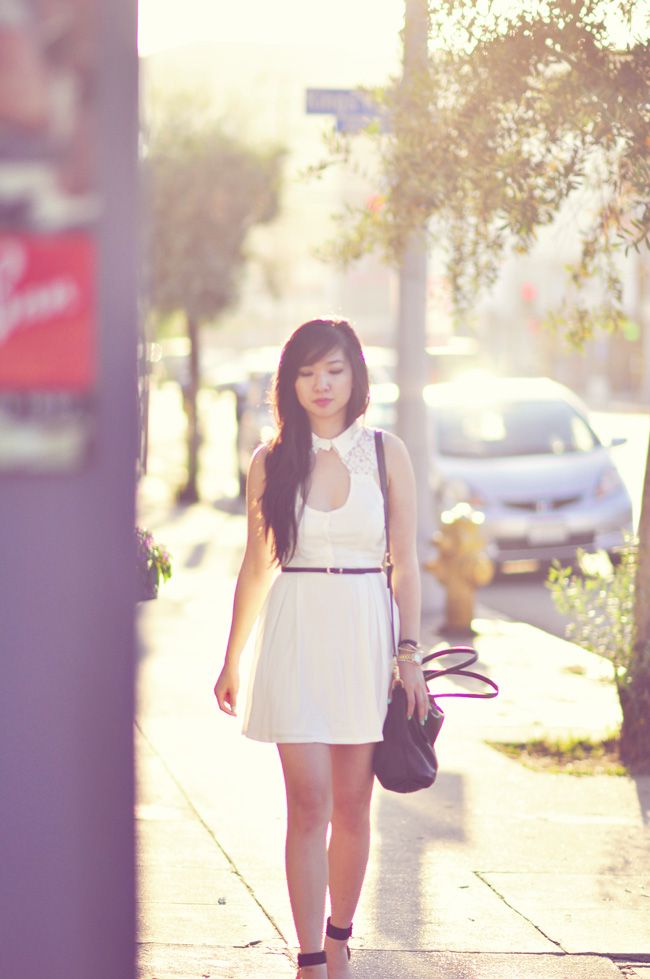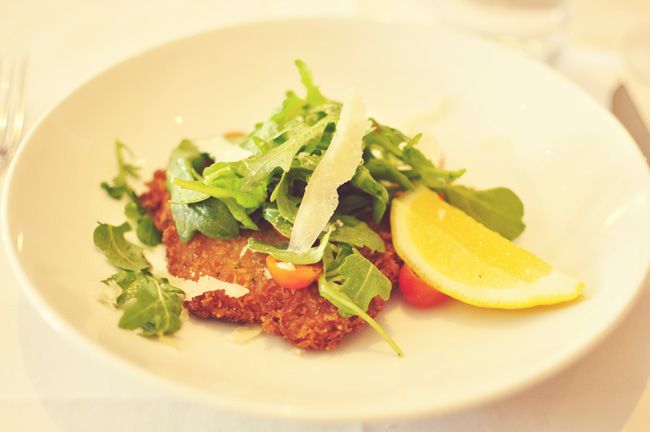 Veal Sweetbread Milanese with Wild Arugula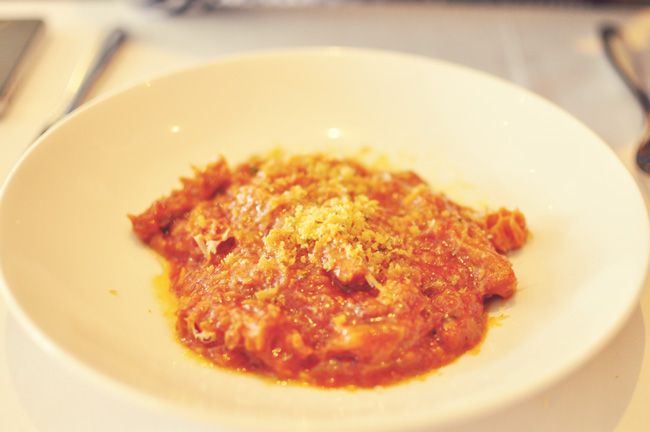 Trippa (Braised Honeycomb Tripe)
Funghi pizza--cheese, burrata, mushrooms, bacon, and thyme. I usually hate pizza that doesn't have tomato sauce on it but this was pretty good!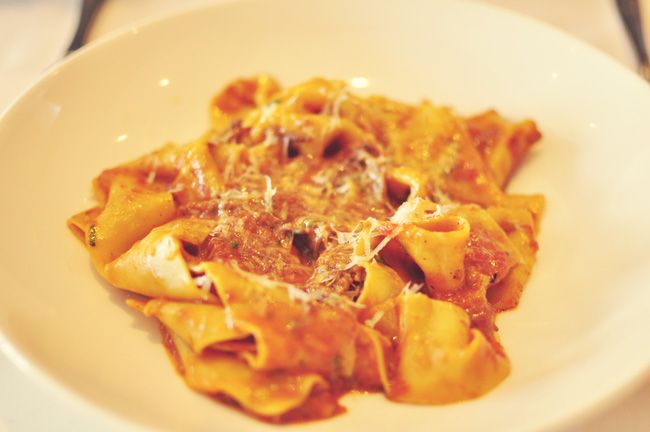 Pappardelle in Oxtail Ragu
Gusto's signature Tonnarelli
Once a month, my better half and I make an effort to celebrate our "monthaversary." It serves as an excuse to get dolled up and go out together and also as a reminder to mix things up a little. Otherwise we would probably be eating at our same two favorite comfort restaurants over and over. I mean it gets super predictable to the point where one of us asks "Mexican or Asian?" And depending on the answer, we both know exactly where we are going.
This month we dined at Gusto, the Italian restaurant of Iron Chef contestant Victor Casanova. Margherita pizza is my favorite always, but I had to remind myself that the monthaversary is all about trying new things and keeping it fresh so I forced myself to order the Funghi! It was not half bad. Just goes to show you that venturing into the unknown can sometimes reap rewards (I have no sense of adventure whatsoever, in case you couldn't already tell). Afterwards we caught an indie flick at Graumann's Chinese Theater in Hollywood. The area was swarming with tourists like always but I had no idea you could even actually watch a movie there, so it was kind of exciting! As for the movie we saw (
Safety Not Guaranteed
), it was whimsical and humorous and thoroughly enjoyable.
Wearing my absolute favorite dress this summer, from Nasty Gal. I completely love the lace detail around the collar!
Aster lace dress, Nasty Gal. Pumps, Zara. Skinny waist belt, H&M. Valentina satchel, Botkier. Watch, Akribos XVI. Bracelets, Jewelmint.