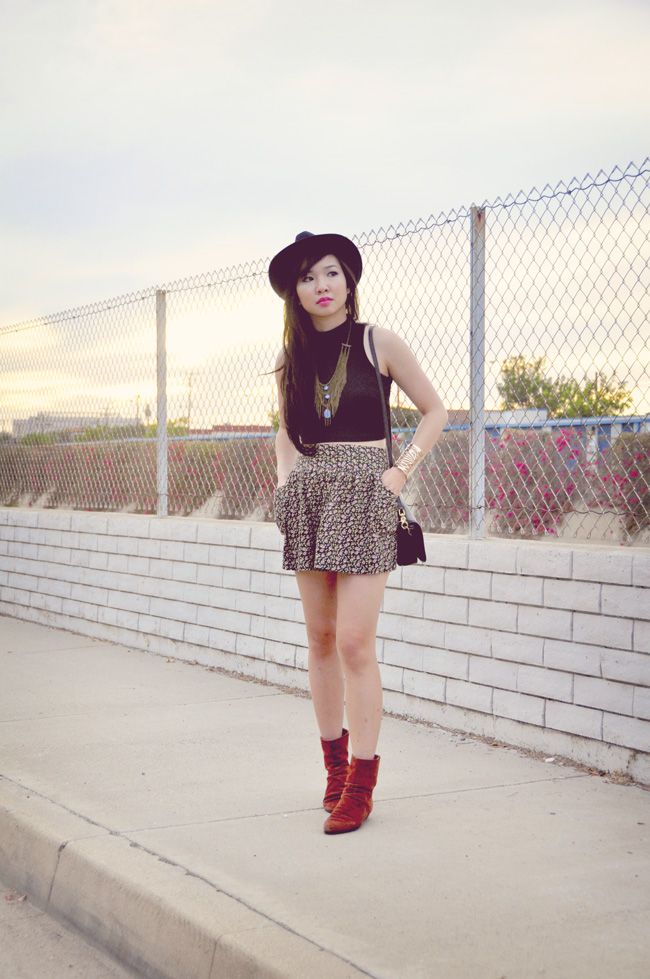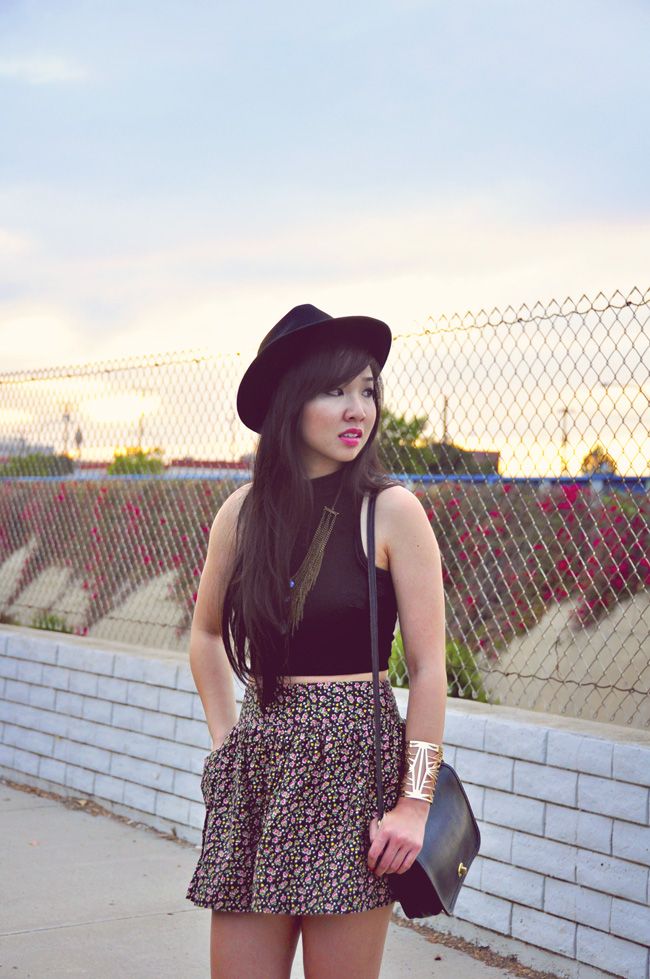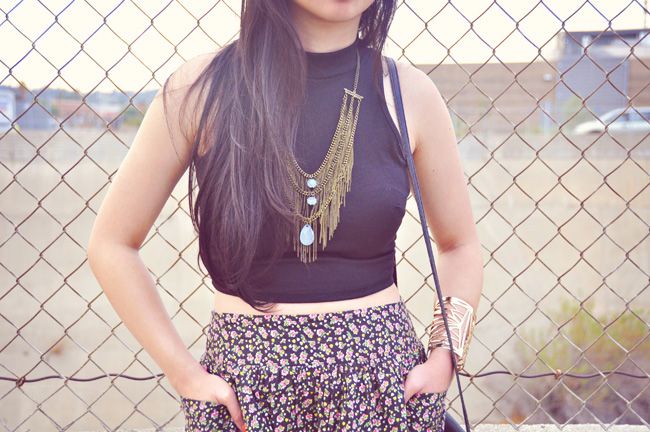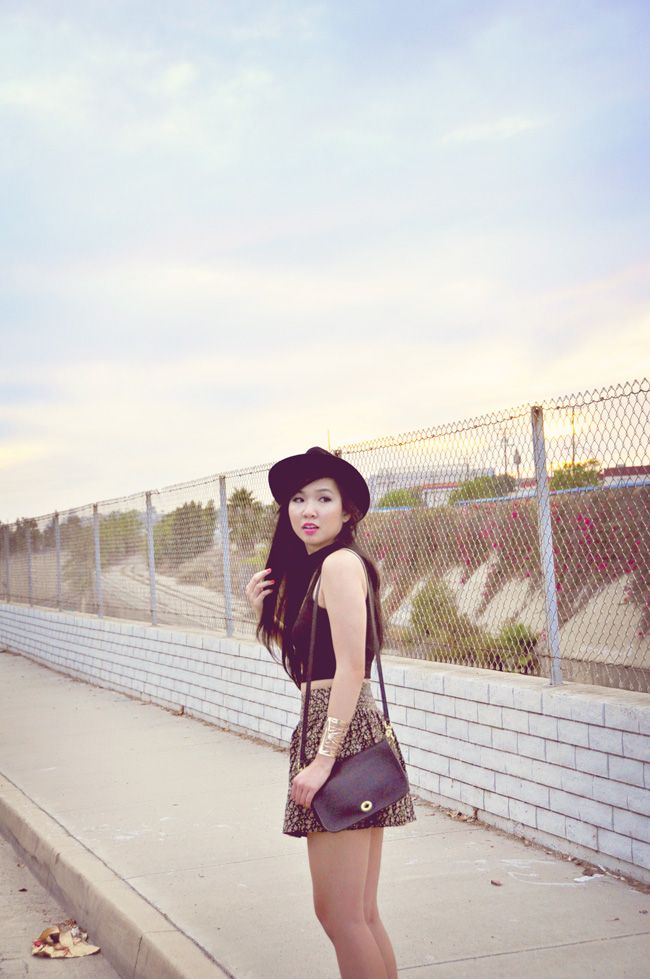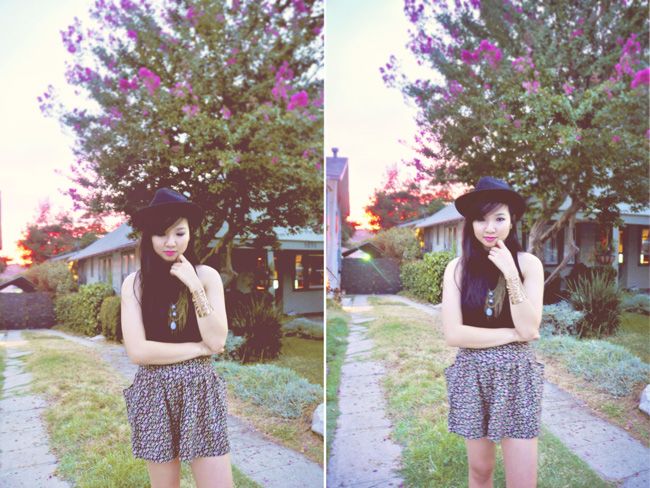 So fall has finally rolled around and I thought I'd celebrate its arrival with a more subdued color palette. I used to live in these rust-colored suede boots when I was in college. I love those enduring vintage finds that end up costing pennies in terms of cost-per-wear. I kind of miss being on a college student's budget. It forced me to be a lot more creative and it was always such a great feeling to score a great bargain at the Salvation Army. Nowadays I'm much too lazy to go digging for those treasures; in fact I am much too lazy to go shopping at all and do 98% of my shopping online...I'm still a sucker for a good bargain though!
This week we finally had a couple of cool, breezy days here in LA with temperatures in the mid 80s. It was such a nice reprieve from the over month-long heat we've been enduring. Too bad we've got another heat wave headed our way, with triple digits on the forecast -_-'. I know I've been talking about the weather a lot, but I can't help myself, it's really been cramping my style!
Black crop top, Tobi (sign up to get 50% off your first purchase!) Floral skirt, Forever 21 (old). Hat and boots, thrifted. Cuff bracelet, Forever 21. Necklace, UO. Crossbody, vintage Coach.