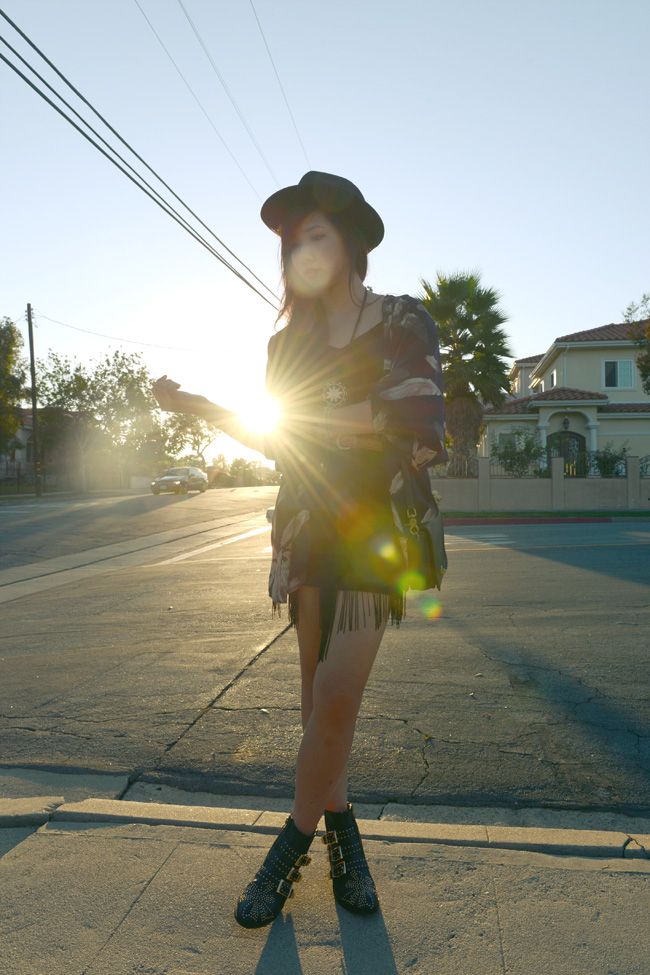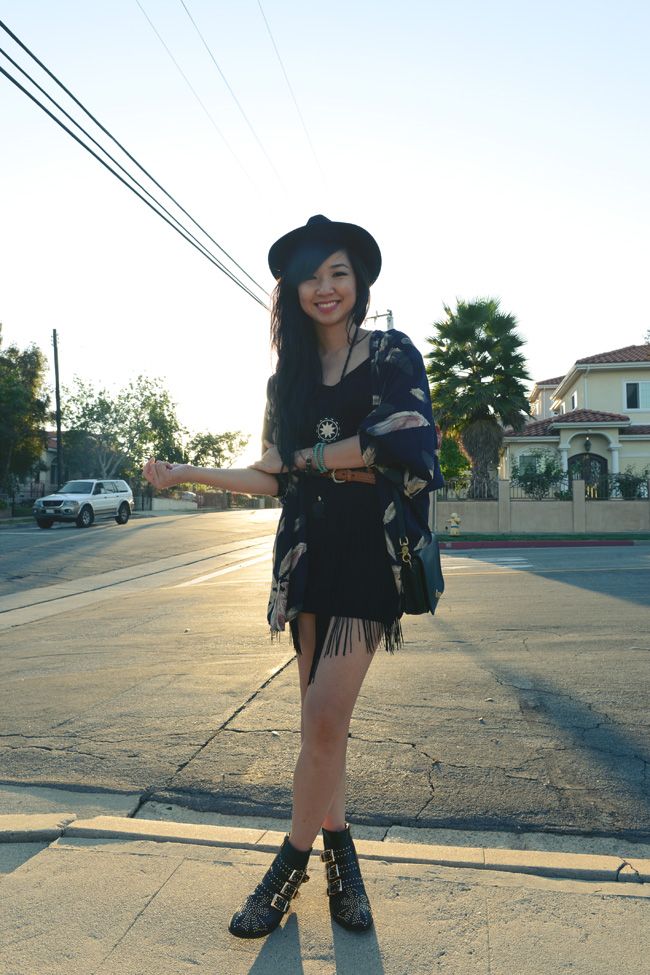 I love the whole kimono/bed jacket trend but the absolute best thing about this one is how nice it feels on the skin. When the trend dies down I know I can still get plenty of wear out of it with its intended purpose--lounging around at home. So comfy!
I had a very long week so I for one am super excited that the weekend is almost here. I'm having a very pensive morning (slash afternoon...now) since my BF/BFF recently got me a pair of over-ear headphones and I am putting them to some good use by rediscovering a lot of old gems buried in my iTunes library. I'm actually really into music and I'm the type of person who obsessively listens to a song on repeat when I connect with it (AKA a nightmare of a roommate to have LOL). So certain songs and bands always bring me back to where I was in life when I had them on heavy rotation. I've always been proud of my little iTunes collection, but I've had trouble keeping up with the times in recent years so my taste in music is a bit outdated. No EDM, that's for sure. Nevertheless, here are some of my favorite songs coming up on shuffle today. Happy Friday!
Feather kimono, Everly via Wasteland. Fringed dress, Hellz Bellz via Nasty Gal. Studded boots, Choies. Hat, belt, bag, and beaded necklace, vintage.