So a while back, Hautelook had a sale on
the Balm
cosmetics. Since my make-up collection hadn't been refreshed in a while, I decided to pick up a few things. I have one of their Shady Lady eyeshadow palettes and have been a long-time user of their
"Mary-Lou Minizer"
highlighter so it's a brand I know and like. The quality is always great and the retro packaging is adorable. I've had a few weeks to test out all of these new products now so I thought I'd write up a little review!
Bahama Mama bronzer
Probably a little too dark for me to wear as a bronzer since my skin is super pale, but since it's matte, it's perfect for contouring. I use it in the hollows of my cheeks and along my jawline. It's a little darker than the bronzer I was using before, in a good way. Two thumbs up.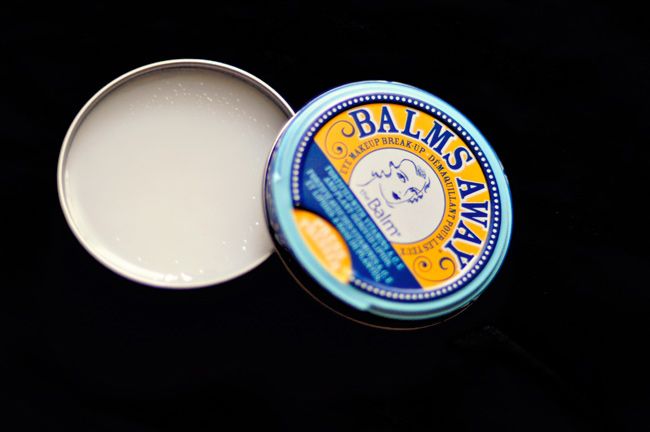 Balms Away make up remover
I was probably most excited for this product since I've always seen it at Sephora and wanted to try it (but who wants to remove their eye make-up in public?) but unfortunately it turned out to be kind of disappointing. It has the texture of petroleum jelly but is super oily and leaves behind a greasy film on your eyes and fingertips that requires a good amount of soap to wash off. I feel like getting it all off is almost as much of a hassle as getting the eye make-up off so I will only use it if I am wearing super stubborn make-up such as waterproof mascara or false eyelashes.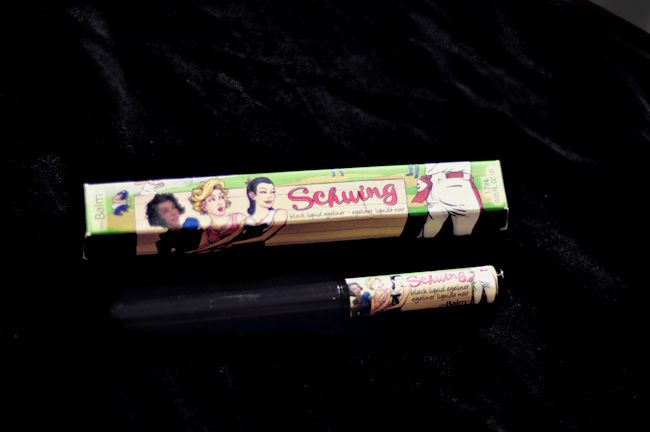 Schwing liquid eyeliner
I'm fairly new to liquid eyeliners since I usually use gel and/or pencil. My hands are pretty shaky so I've yet to master the art of the liquid liner. However, as far as liquid liners go, I'm a fan of this one. I've only used 3 or 4 different ones in my life but I think this is the best one yet! The brush has a good amount of stiffness to it which I like, but it's not a felt-tip.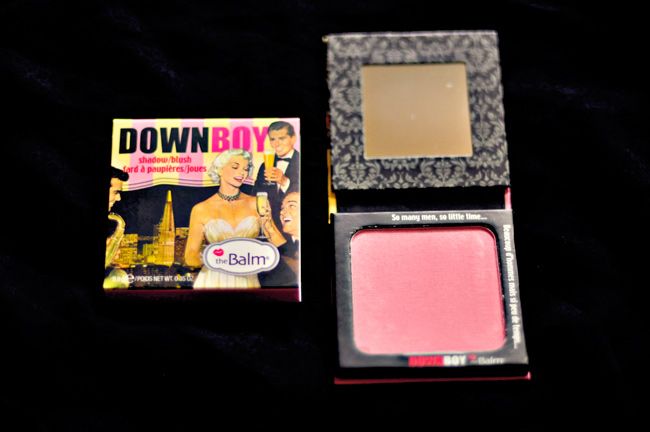 Down Boy blush
A pretty, pink matte blush. I don't think it complements my skintone super well but it's nice enough. I like to layer it over the Bahama Mama bronzer. My favorite thing about it is how it doesn't have any shimmer to it at all. It can be tough finding a truly matte blush sometimes! I think I would appreciate a peachier shade more though, like the Balm's
Frat Boy
.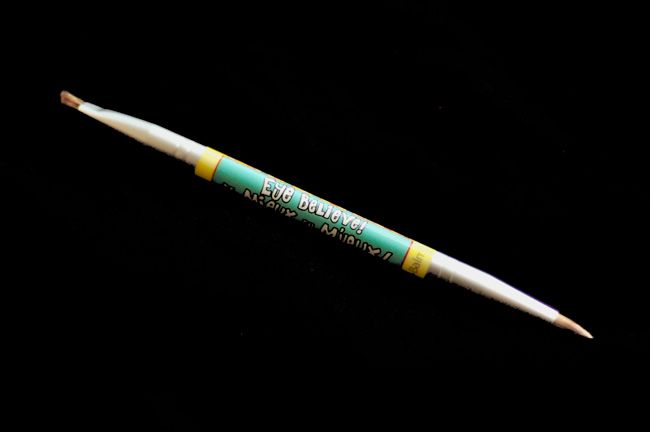 Eye Believe! double ended eyeliner brush
My absolute favorite of the haul. I go through a lot of eyeliner brushes with my
Mac Fluidline
since the brushes become gunky after a few uses and I'm too lazy to wash my make-up brushes very often. So I have a bunch that I use and I wash them all at once when I run out of usable ones. But this one is definitely my new favorite! I usually use the pointed end and the brush is pretty stiff so it's really easy to control. Love it.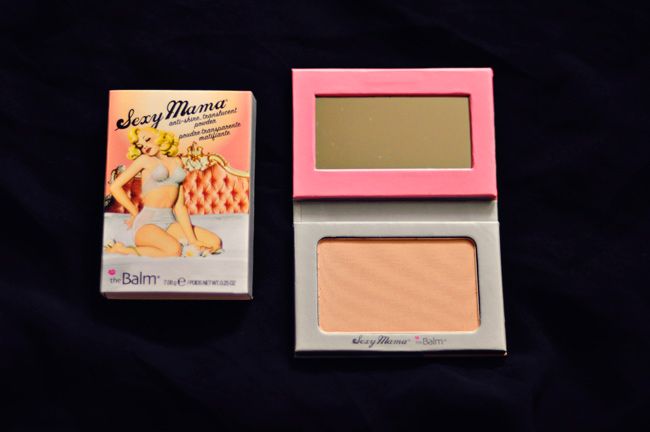 Sexy Mama anti-shine translucent powder
I wanted a translucent powder to keep in my purse for quick touch-ups which is why I decided to buy this. I like how it's slim and lightweight. I would probably prefer a truer translucent powder though as this one does have a little color to it. But, it gets the job done so no complaints here.
The
Nude 'Tude
eyeshadow palette was also a part of the sale and looked like a great buy plus was a complete steal at only $18, but since I already have both Urban Decay Naked palettes which are more than fulfilling all of my eyeshadow needs at the moment, I decided not to get it. I totally would have otherwise though! Be sure to join
Hautelook
so you can catch their next the Balm cosmetics event!
By the way, I follow
@theBalm
on twitter and they are running an ongoing giveaway where you can tweet your favorite product each day for a chance to win it! There's a winner every day so I imagine the odds of winning are pretty good. Definitely worth a try :-)
Have you ever tried the Balm products before? What did you think? Let me know in the comments!