We spent the night in Aguas Calientes, the town at the base of Machu Picchu, so we could be the first visitors to Machu Picchu the next morning (before everyone else arrived from Cusco via train). Aguas Calientes is an entirely walkable town with the Urumbamba River running right through it. Some people don't think of it as much more than a tourist trap town, but I thought it did have a certain run-down charm.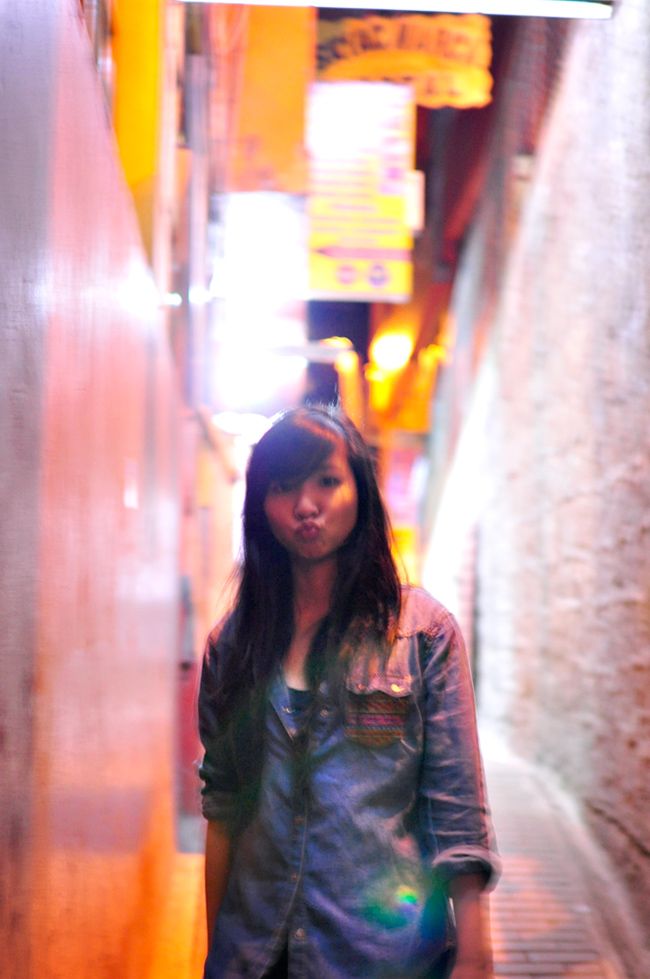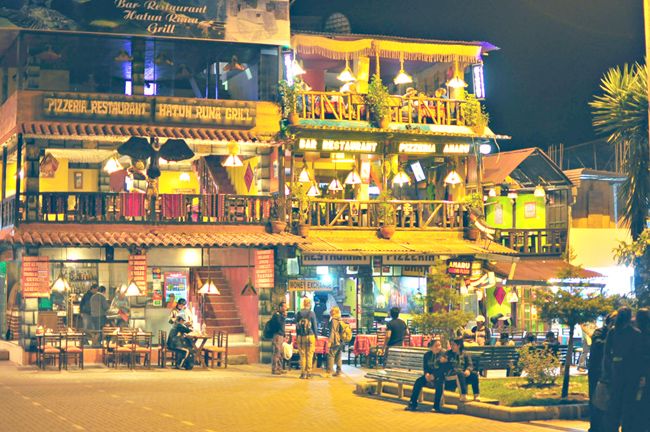 Unfortunately we took a little longer than planned eating breakfast so we weren't the VERY first ones at Machu Picchu like I wanted. Still, it was an entirely different experience being there in the quiet of early morning before the crowds piled in and the sun began beating down. I highly recommend trying to get there as early as possible!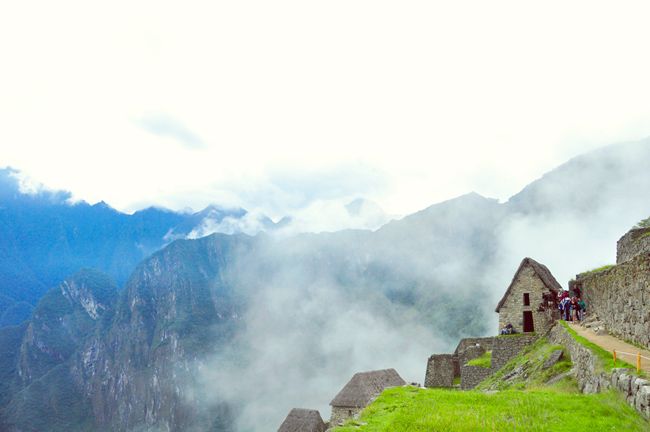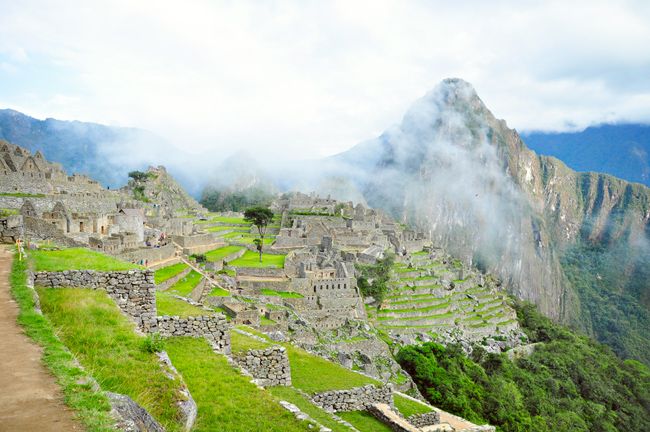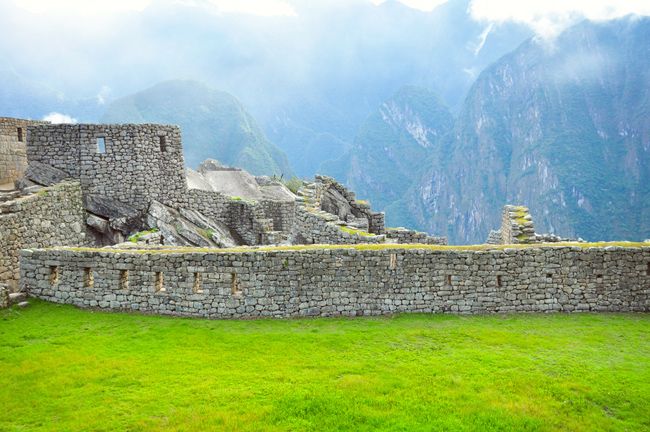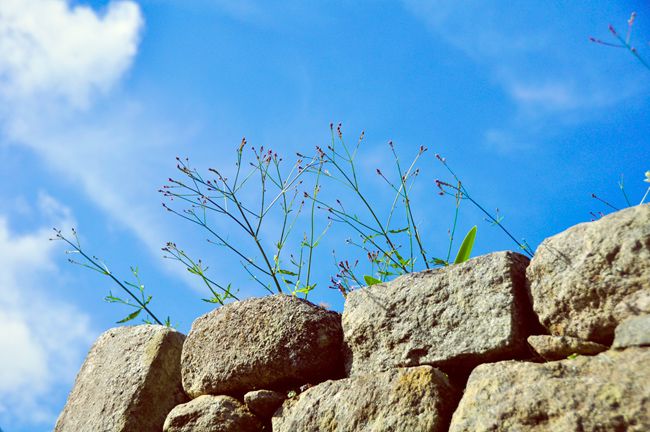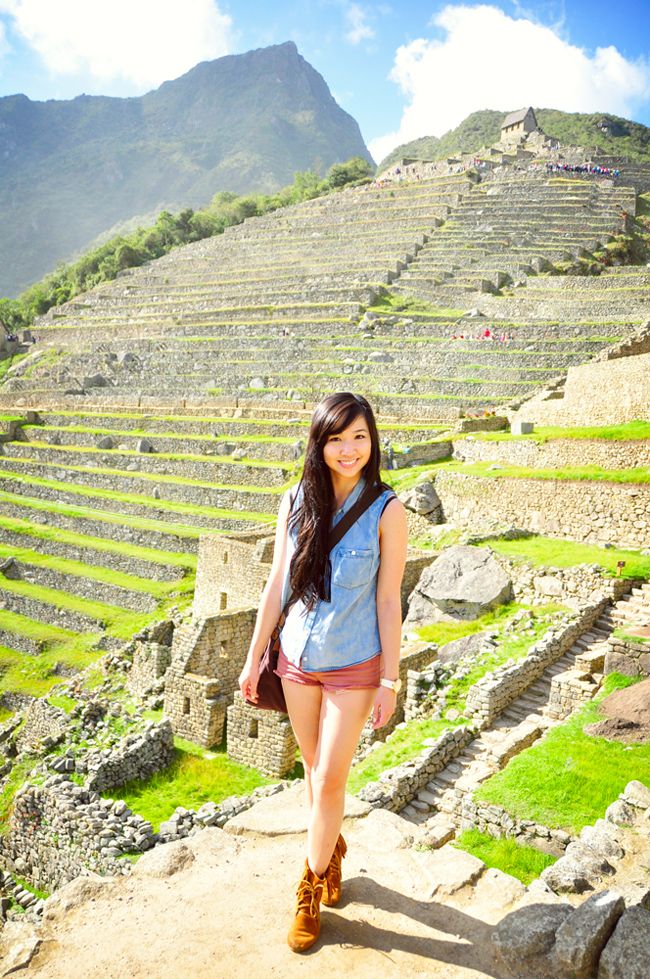 Since we had to move around so much for this trip, my strategy was packing as light as possible with simple separates. I ended up having exactly enough outfits with nothing to spare and nothing being worn more than once--a packing
miracle
for me, as I'm ALWAYS under- or over-packing. Comfortable walking shoes with good traction were an important necessity.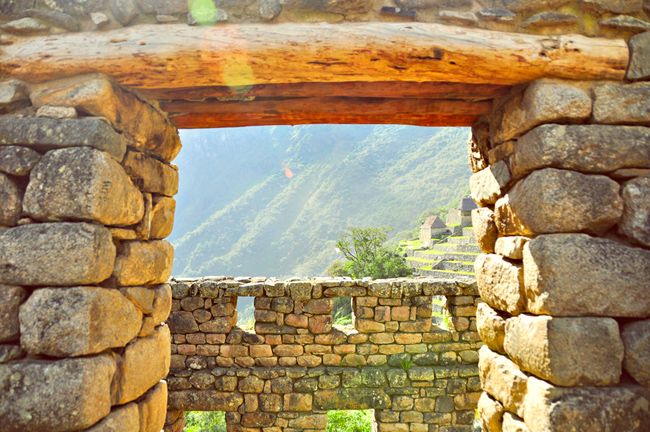 No matter how many photos of the place you see, nothing compares to being there and seeing it in person. It's absolutely awe-inspiring.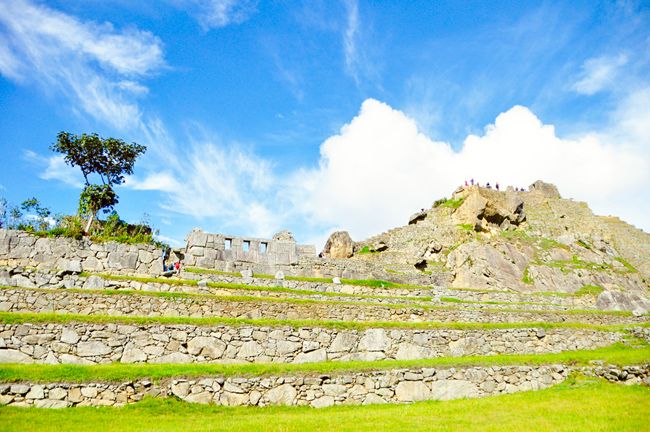 Discovered the best use for my 18-200mm lens--birdwatching!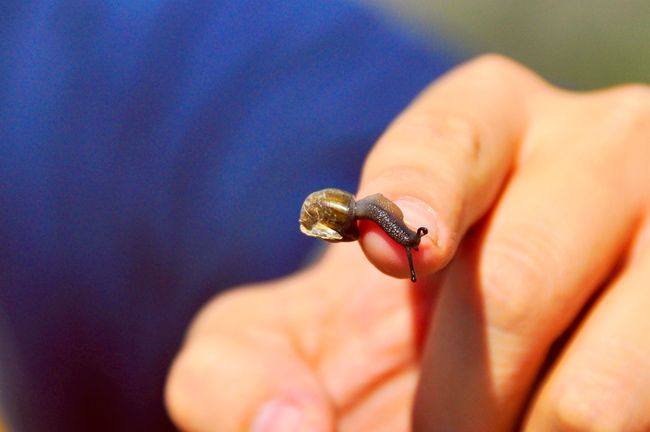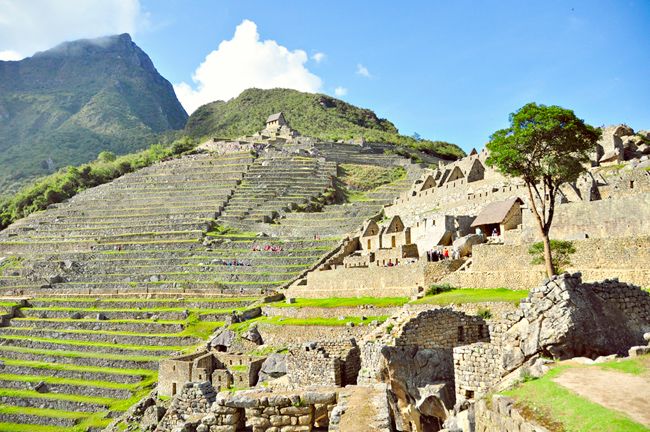 Incan irrigation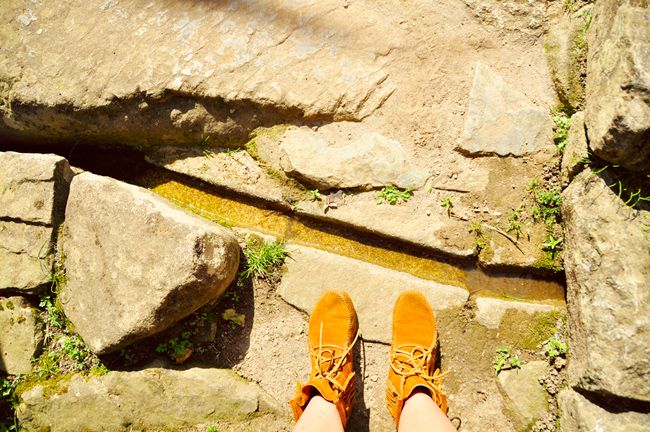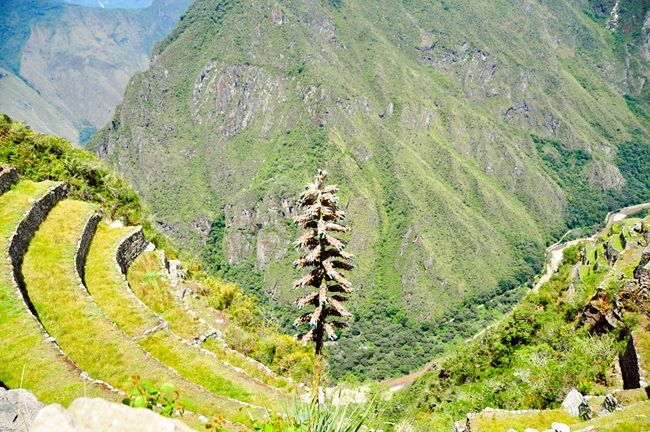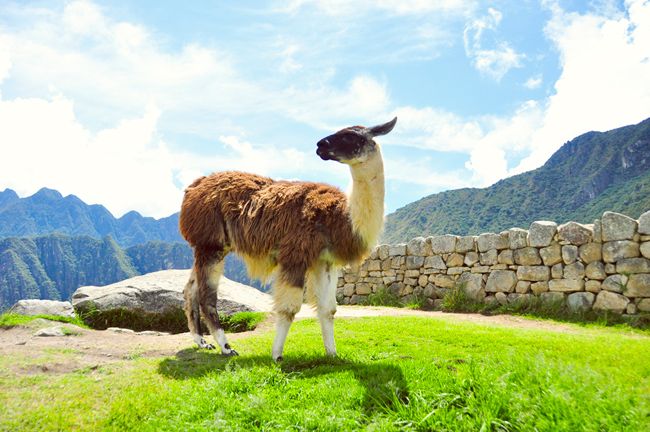 Llama stampede!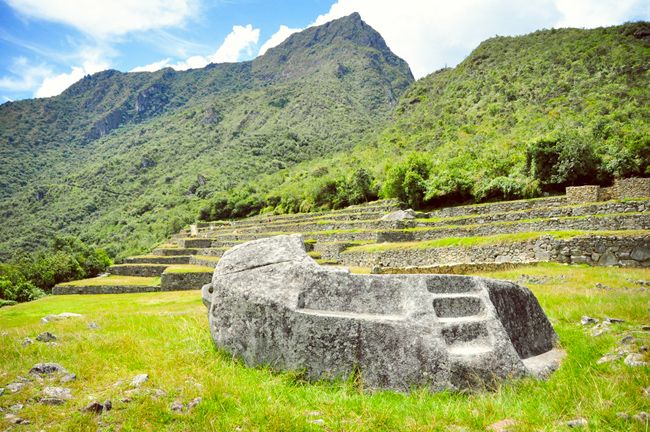 We decided to do the Intipunku "Sun Gate" hike. The stone-cobbled path takes you to the end of the Inca Trail, where you can see the first glimpse of Machu Picchu as the Incans who made the journey along the trail saw it centuries ago.
The altitude coupled with the heat made the hike rather strenuous. The elevation gain of about 1,000 feet was a lot more than I expected, with the Sun Gate actually being located at a bit higher elevation than the top of Huayna Picchu (the mountain you see behind Machu Picchu).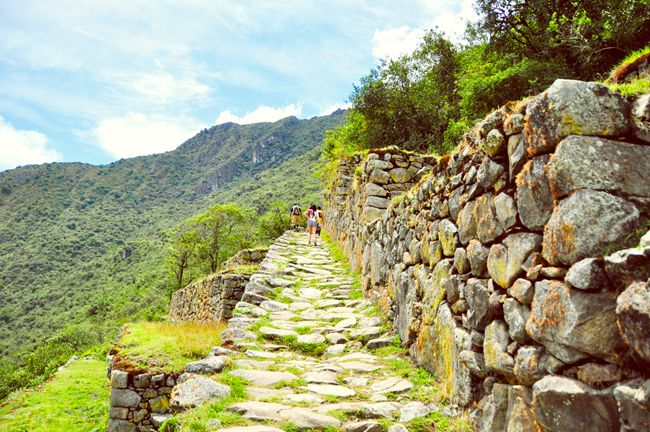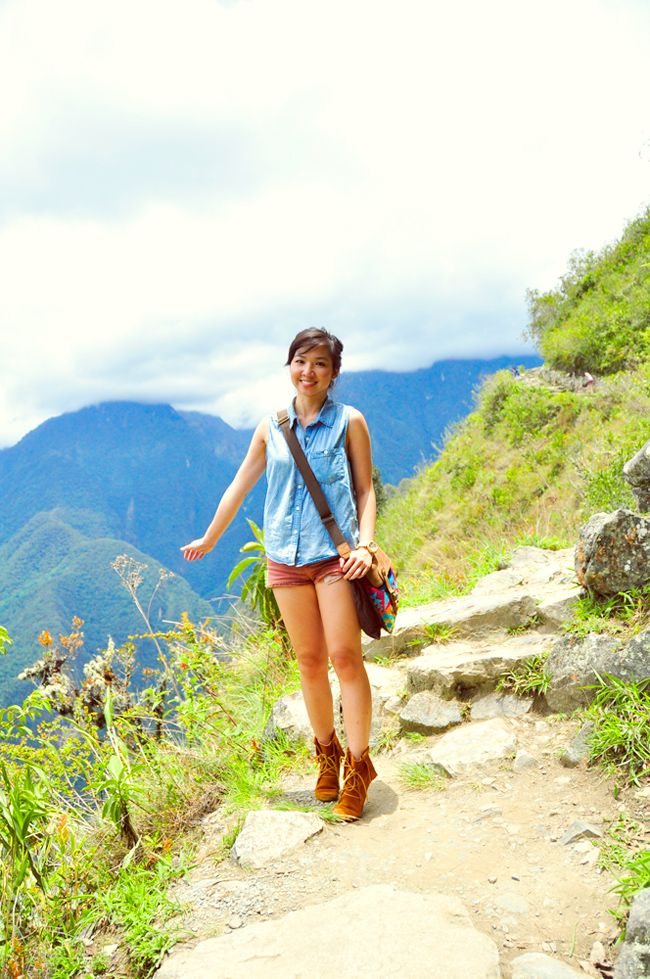 View from the Sun Gate! The zig zag you see is the "Hiram Bingham Highway"--the road our bus took to get to Machu Picchu from Aguas Calientes.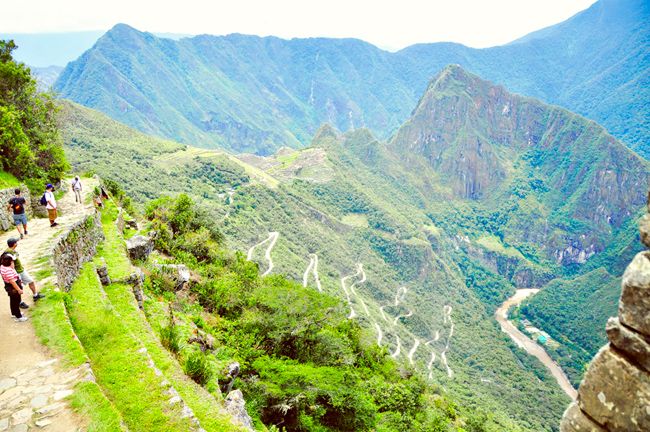 To be continued...