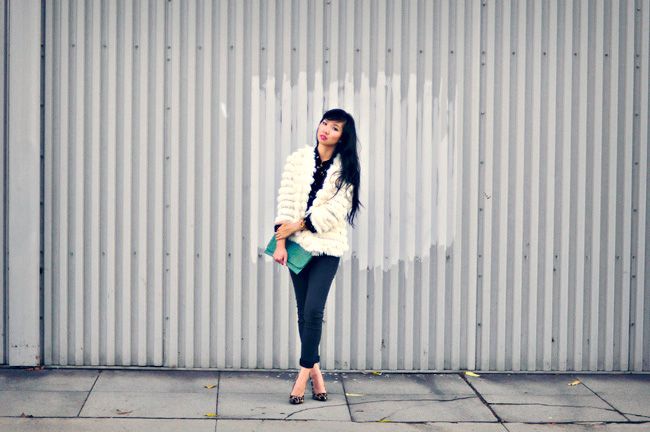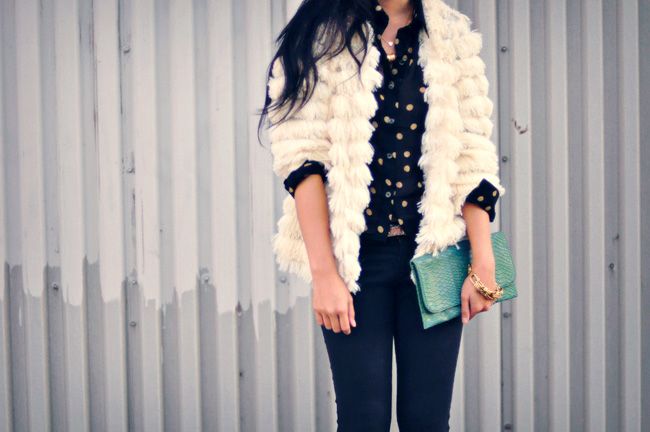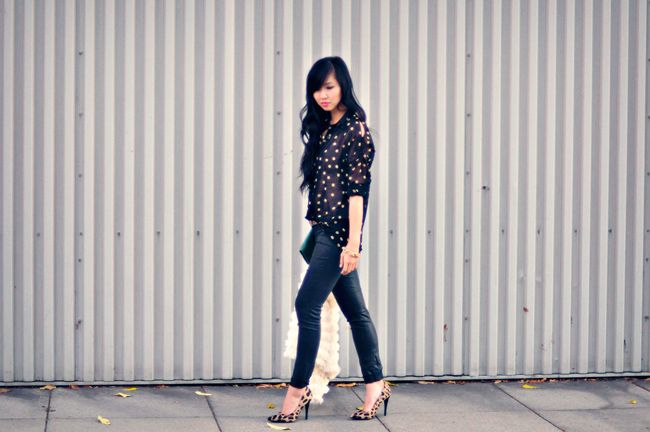 There's something about a shaggy coat that seems so glamorous to me. It's not something you spot too often in the So Cal climate, so it's definitely an eye-catching look. I own a few but truthfully am rarely in the mood for that much attention. But it's definitely a fun look to rock every once in a while! This shaggy white thing from Nasty Gal is not actually very warm at all, which makes it look even more ridiculous when worn in appropriate weather. Nevertheless, it's fun having something soft to pet with your hands in those idle moments.
Oh yeah, I finally bought my first clipless curling iron and I think we can chalk up my first attempt to use it as a failure. Better luck next time...
Sasha shag jacket, Nasty Gal. Waxed jeans, Flying Monkey. Sheer polka dot blouse, Goddess Wing. Leopard pumps, Sole Society. Green faux snake clutch, UO. Rosegold heart necklace, Gorjana. Gold rings necklace, PynkNylon.