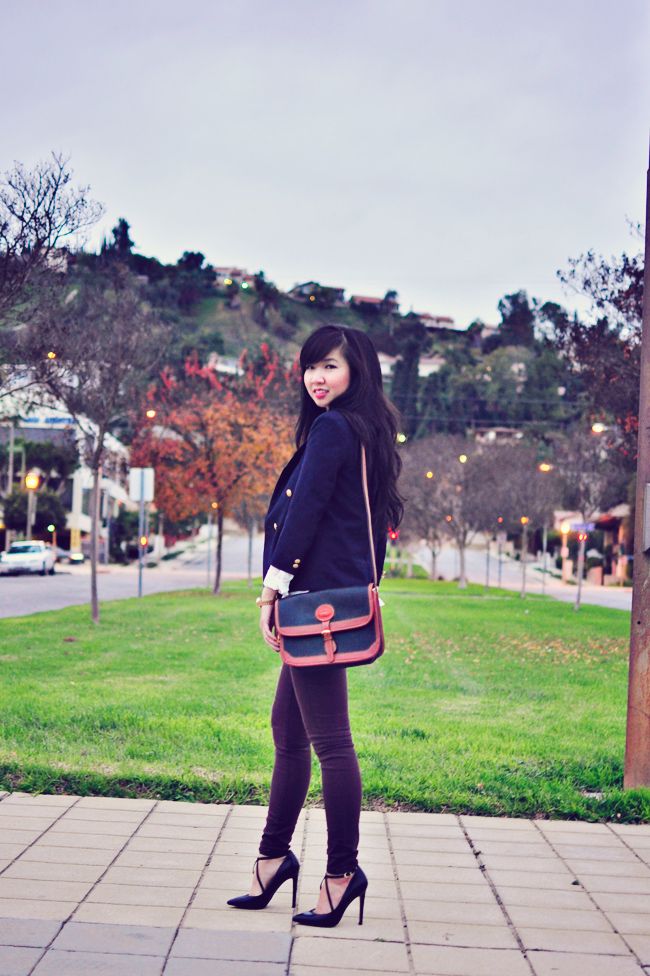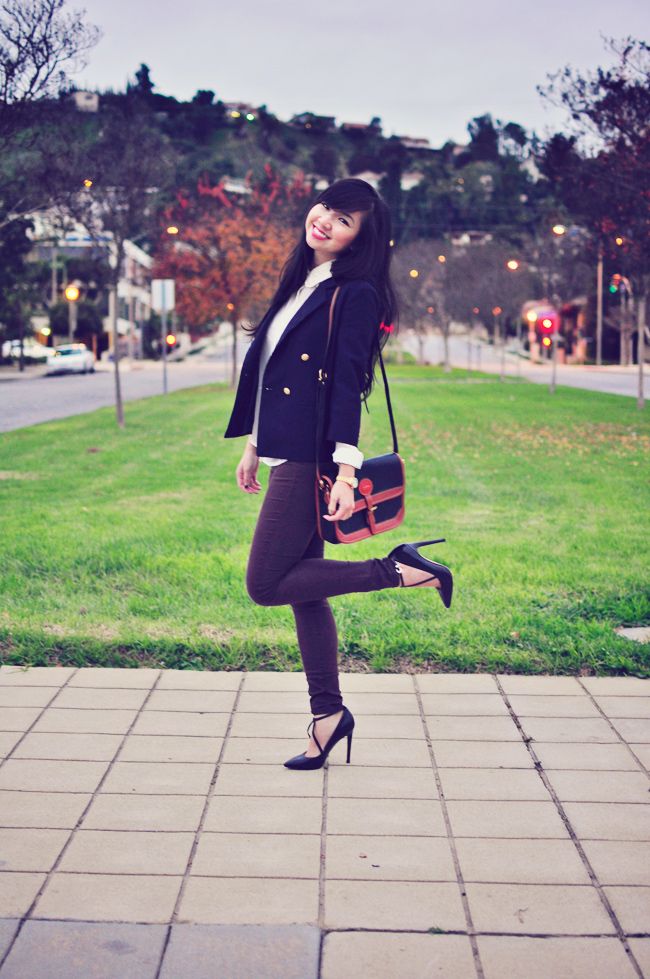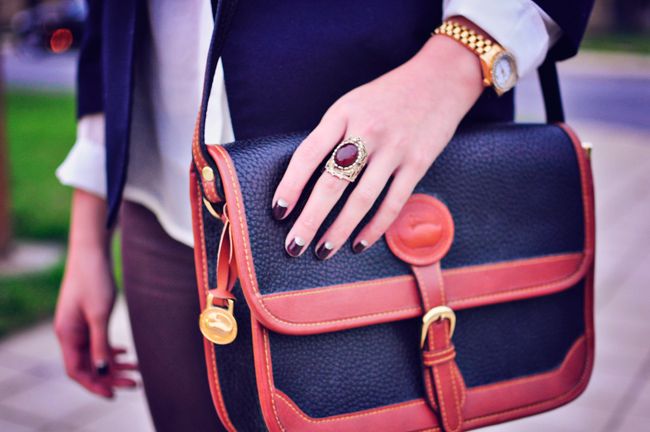 I can't believe it's been over 3 weeks now since my last post! Sorry for the long hiatus, but due to personal circumstances I have been unable to keep up with the demands of blogging as of late. I've definitely missed it though and am so thankful to all of you guys (and gals...mostly/all gals probably) for bearing with me as I get back into the swing of things! The updates may be a little too slow to return for a bit, but they'll start picking up again, I promise.
I picked up this collared blouse from
Nasty Gal
a while back, and surprisingly it's still in stock and the price keeps dropping! It's such a charming staple piece harkening back to the days of school uniform (except better) and at under $15 currently, it's an absolute steal. Definitely head on over there and check it out.
Double-breasted schoolboy blazer, thrifted. Crossbody bag, vintage Dooney & Bourke. Crochet Collar blouse, Nasty Gal. Coated metallic spray-on jeans in Cab, Blank NYC. Pumps, Zara. Watch, Akribos XVI. Ring, Forever 21.