Tucked away on the second floor of a fitness gym in Arcadia is an adorable little cafe that serves drinks, sandwiches, and waffles. Since it's called Cafe Maji, I instantly thought of my friend Meiji, so we met up there to catch up. Surprisingly the food tastes as good as it looks, and you can't beat an atmosphere that makes you feel as if you've been transported into a Kdrama!
Cute menus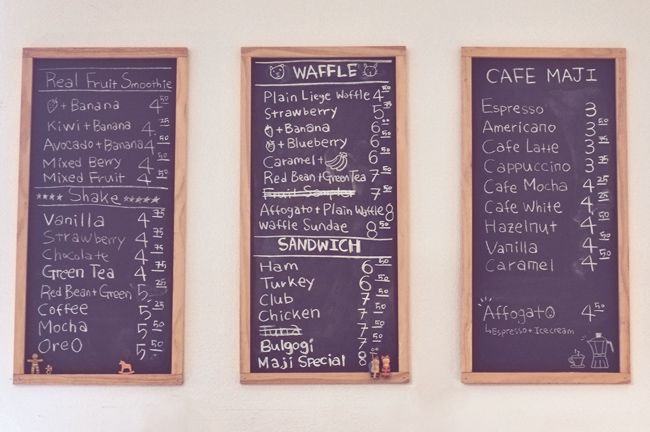 Cookies!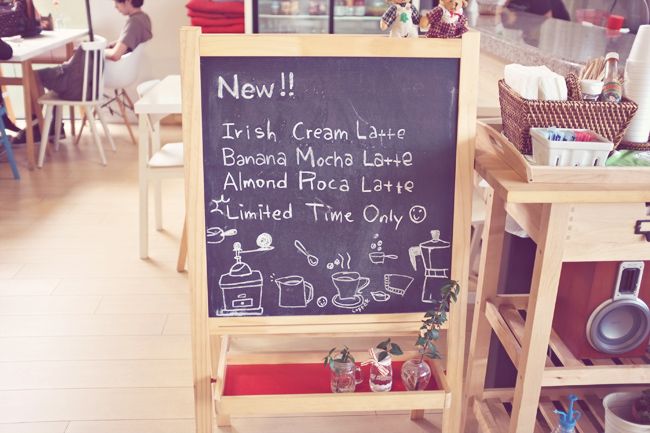 OMG Almond Roca latte?? Need to try that next time.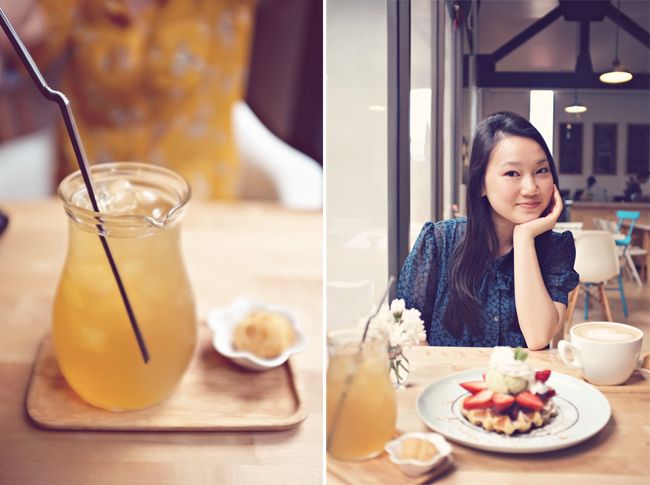 Iced green tea & Meiji!
Caffe latte
Waffle with red bean, green tea ice cream, and strawberries. So good!
Turkey sandwich. Forgot to ask for no pickles, onions, or olives. Still delicious (after I picked them out)!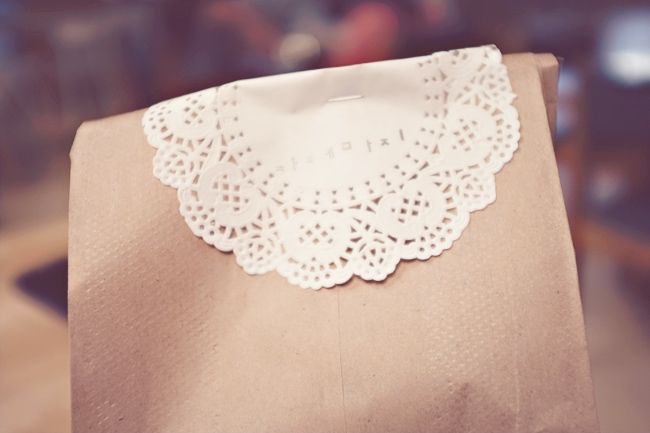 Cute little doily they stapled onto my takeout bag!