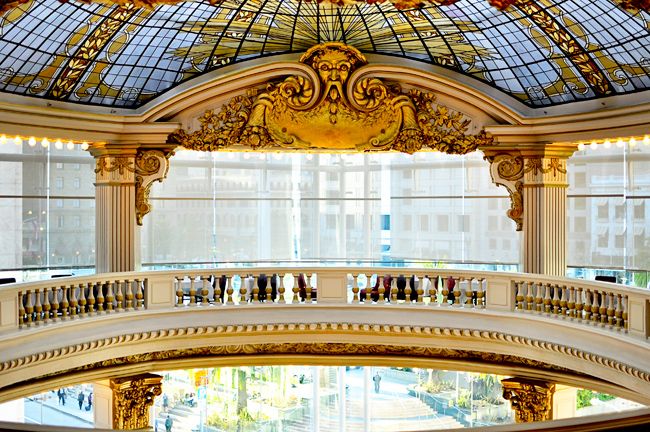 Those of you who follow me on
Instagram
may have seen that I was in San Francisco for a super short stint recently, where I finally had the opportunity to check
the Rotunda at Neiman Marcus
off my restaurant bucket list. Ever since I heard they served afternoon tea there, I've been dying to go!
Chicken consommé. A perfect-sized portion to ready your palate, so delicious.
Complementary popovers with strawberry butter. I'm trying to cut back on breads (my #1 enemy) but it's very hard when there are popovers involved.
Another look at the gorgeous stained-glass ceiling.
I had the Jardin Bleu black tea, it was very fragrant and had a nice fruity flavor.
All the necessary accompaniments--lemon, Devonshire cream, lemon curd, raspberry preserves, and honey.
The Signature tea service for one person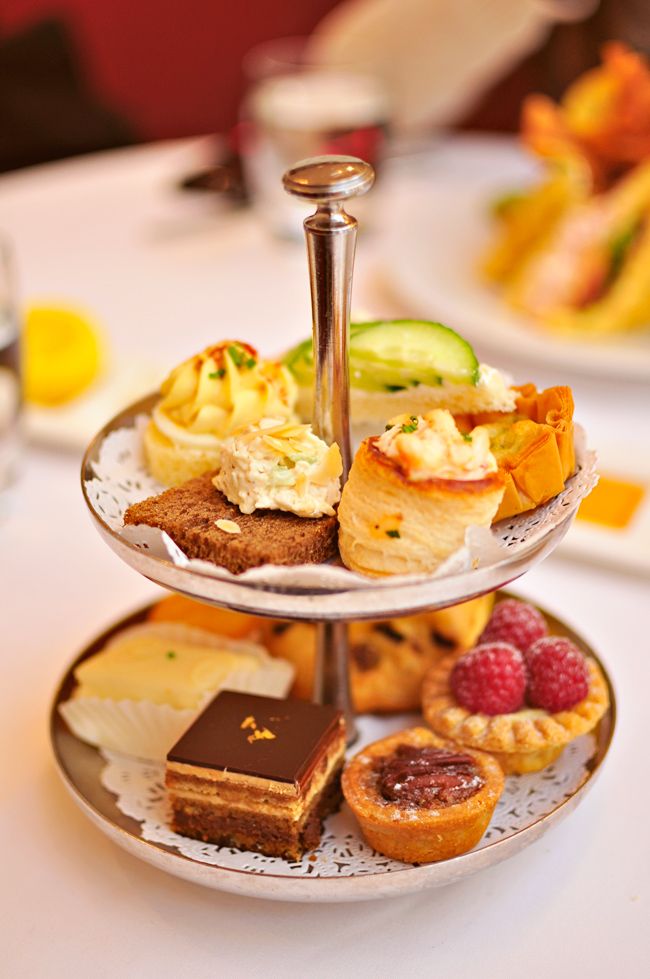 Honestly not the best afternoon tea out there, the sandwiches were very average and I usually love scones but this one was just okay. But, I was really there for the environment anyway!
My best friend had the lobster club and it was really yummy! I didn't think I would like it but it was so good. I would definitely order this next time!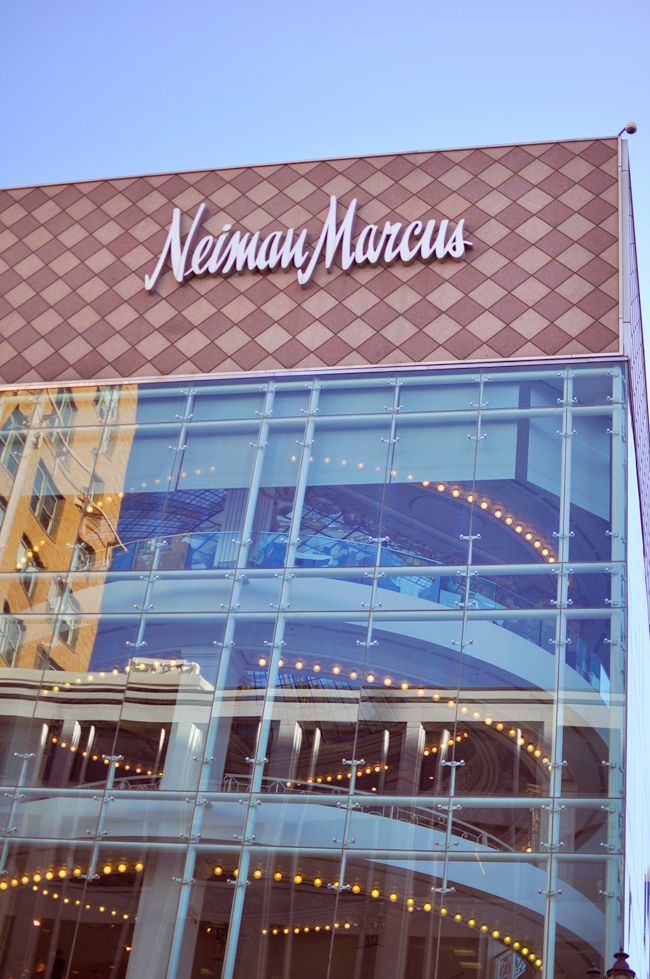 A look from the outside, right across from Union Square.
All in all, a highly recommended experience if you are ever in San Francisco! Great for a lunch date with girlfriends or boys, take your girlfriend there if you want to impress her! I mean, afternoon tea under a gorgeous domed ceiling with a view of Union Square? Surrounded by beautiful/expensive clothes and shoes? What could be better?