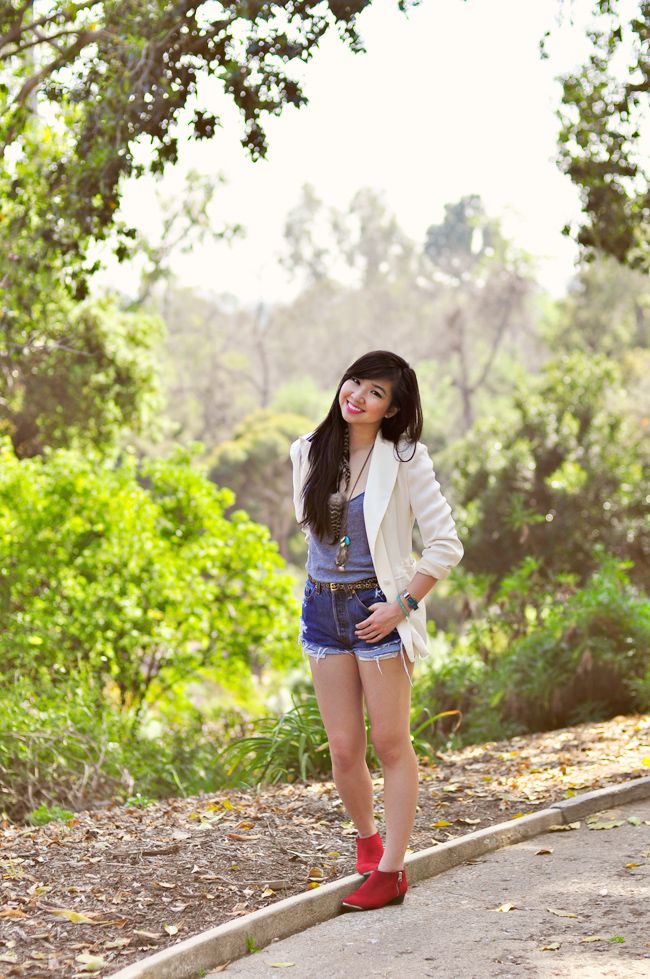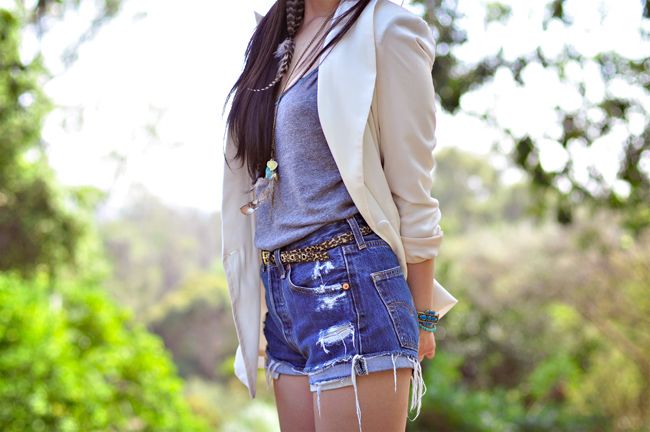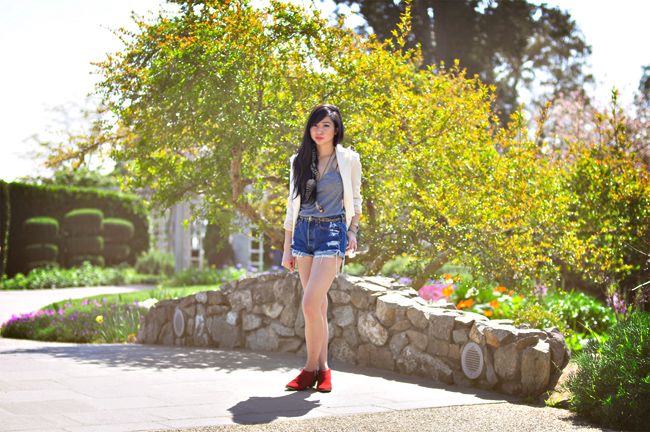 Like this look? I would be so happy and grateful if you could hype me on Lookbook.nu! I am entering it into the Levi's 501 contest :-)
There's nothing like that perfect pair of old, vintage cut-offs that you can live in all summer-long. They've definitely withstood the test of time but still have tons of life left in them, you can be sure. I nearly forgot how much I loved this well-worn pair until the recent Levi's 501 campaign reminded me to dig them up. Still perfect! I'll be digging these out of the attic one day for my daughters. Last time I wore these (maybe two summers ago), I was all about the feathers and fringe, so I nostalgically dug those out too, but kept the outfit neat and clean with a tailored blazer and my favorite sharp red ankle boots. A perfect combination of old and new.
501 cutoffs, vintage Levi's. Grey tank, Urban Outfitters. Cream blazer, Lovers + Friends. Red ankle boots, Aldo. Leopard print belt, H&M. Feather necklace and hair clip, Etsy. Bracelets, H&M & Jewelmint.