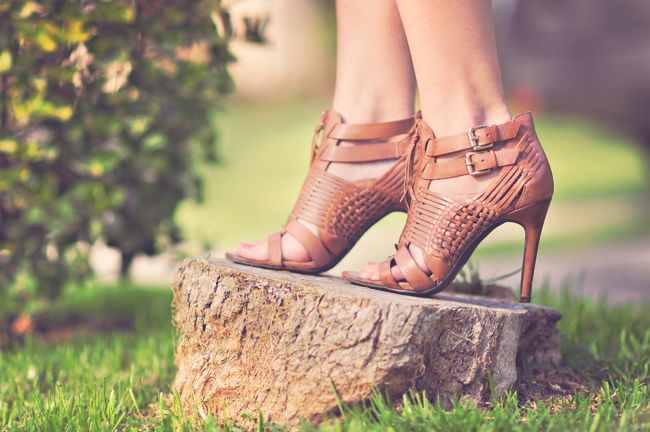 peplum |ˈpepləm| noun
a short flared, gathered, or pleated strip of fabric attached at the waist of a woman's jacket, dress, or blouse to create a hanging frill or flounce.
I have to admit, I've never been the biggest fan of peplum, or at least never thought it was for me. A little too tailored and lady-like for my sensibilities, maybe. Nevertheless, when I spied this pretty top on Threadsence's website, it was instant love. I'm not sure what it is exactly that I love so much about it? Maybe that it is breezy and unstructured unlike your typical peplum? Maybe because I'm just a sucker for a great sweetheart neckline? Whatever it is, it's the PERFECT top to get me through this spring/summer. I'm already practically living in the thing. I'd been pairing it with my slouchy Zara jeans (from
this
post) for a super easy outfit, until a recent warm day had me pulling on a trusty pair of denim cutoffs. Ahhh! To all you readers in colder climes, I wish I could share this feeling with you, of warm sun on bare skin, it's wonderful...
Peplum top, Threadsence (also in black). Denim cut-offs, Abercrombie & Fitch. Mini Valentina Crossbody, Botkier. Watch, Akribos XVI. Calypso woven sandals, Sole Society. Neon crystal necklace, Adia Kibur. Rings & bracelet, Forever 21 & Gorjana.