Speaking of Extraordinary Desserts, I haven't really done any food posts in forever, so I thought I'd post a rundown of some of the things I ate and photographed during my last few San Diego trips! Lots of pictures after the jump...
One thing San Diego definitely has in spades is an abundance of brunch options! And if you know me, you know how much I love my brunch + carbs...
R Gang Eatery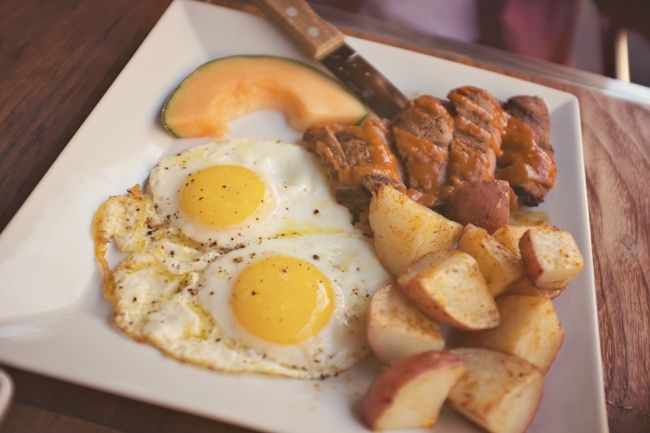 Steak & Eggs
I had some kind of scramble with cheddar & chive tots. It was good. Such a huge portion of eggs! Pretty sure that was more than my weekly allowance of eggs. And can't forget the sourdough toast...yump!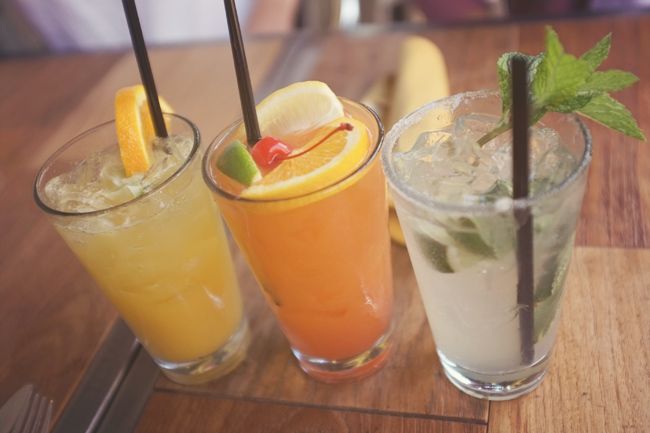 Morning cocktails! These were all virgin. I think they have some alcoholic ones too though!
Fried chicken and waffle! Yummy. Although they are known for their jalapeno cornbread waffle (doesn't sound good to me but supposedly it's the bee's knees!)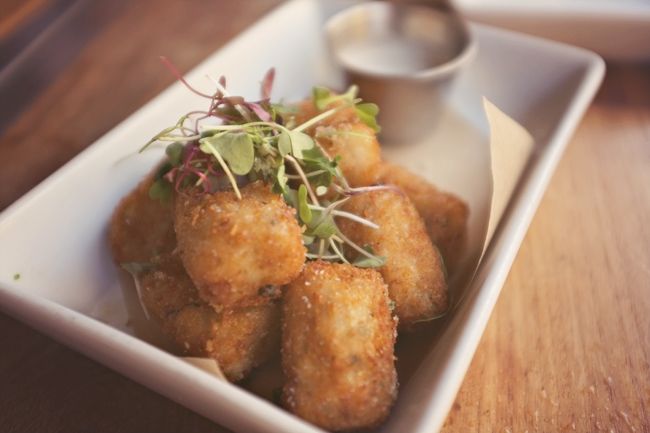 Forgot what kind of tots these were. They have a bunch of different tater tots, including crab tots!
The Cottage (in La Jolla)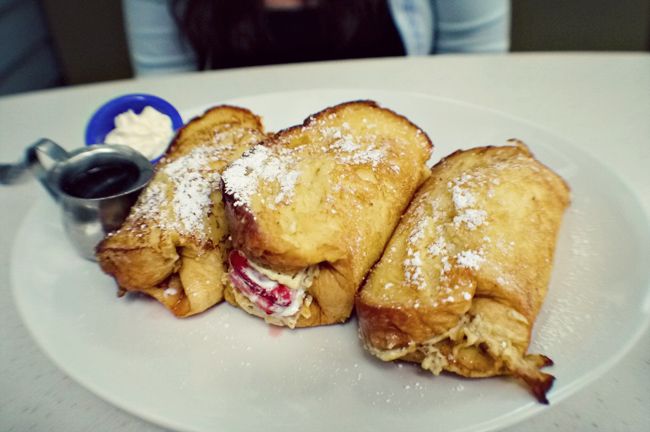 French toast stuffed with strawberries...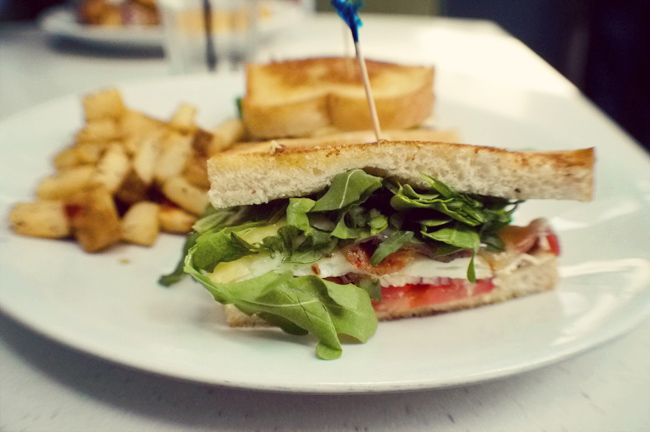 BLT. I was underwhelmed by the food at this place after having to wait 45+ minutes for a table. But, maybe that's also because I had a stomachache that day...
Kitchen 4140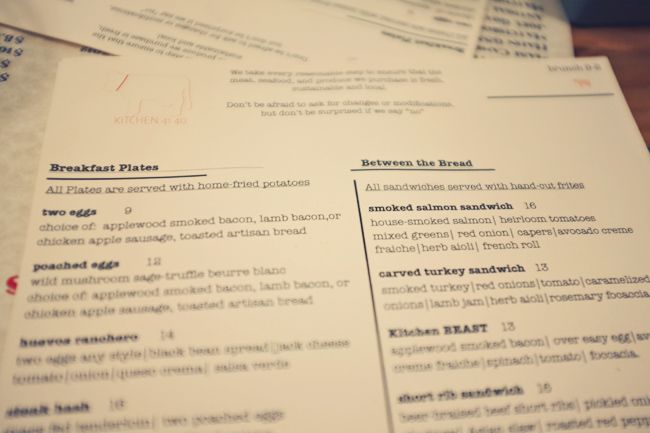 Cow-shaped creamer! How cute is that??
Peppermint patty mocha...as good as it sounds!
Country fried steak with biscuits & gravy
Housemade ketchup, aioli, and ranch!
"Kitchen BEAST" sandwich...bacon, egg, avocado creme fraiche, spinach, & tomato. This was good except I didn't like how the foccacia bread had rosemary. But I'm just picky like that.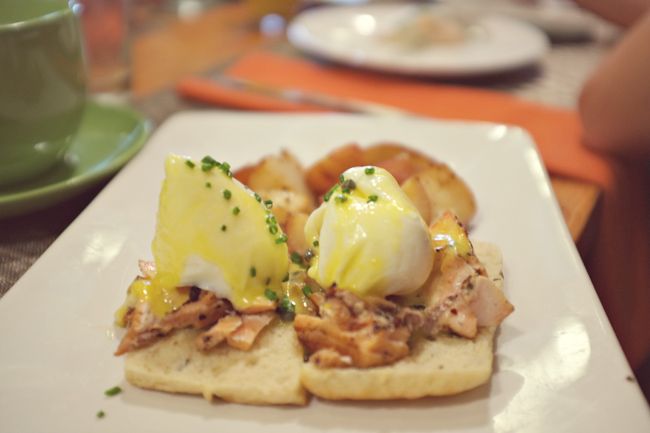 Kitchen benedict with smoked salmon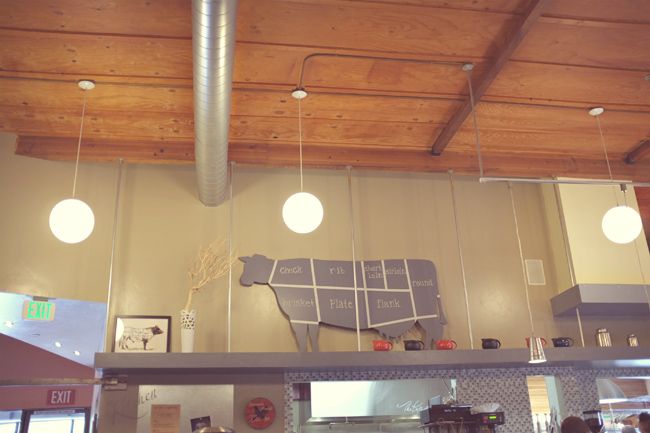 Steak hash with two poached eggs
Burger Lounge
Quite possibly my all-time favorite burger...yes even better than In N Out...
They have locations in LA too but for some reason it's not as good!
D Bar
They're known for dessert so that's what we came here for...but I was craving Burger Lounge so I ordered sliders! Haha they were pretty good. Brunch there looked really good too.
BYOS...Build your own Sundae. Wasn't expecting all this! There were even brownies under the waffles.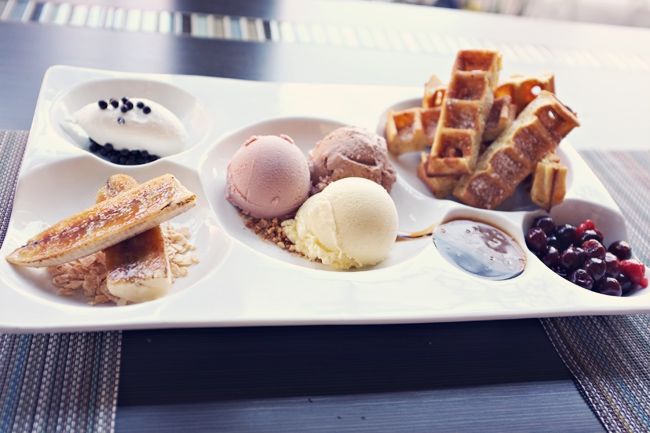 Nozomi 2 (in La Jolla)
A stop by Nozomi to satisfy a sushi craving...
Dragon roll...I love my dragon rolls!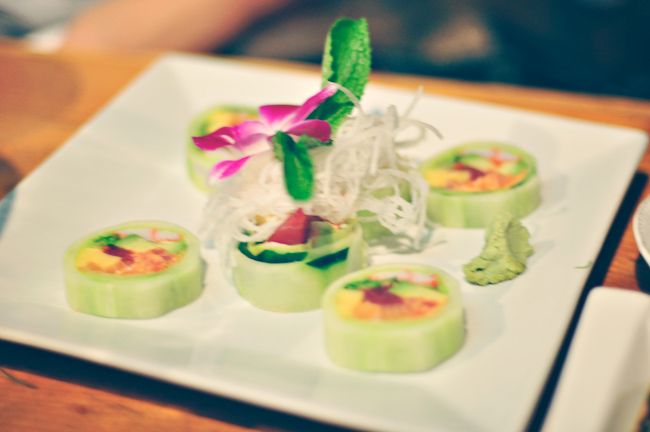 Bill Gates roll
Chirashi salad
Phil's BBQ
No trip to San Diego is complete without a stop at Phil's!
Full rack of ribs with macaroni salad and french fries...more than enough food for two people!
One order of onion rings. I'm not a fan of onion rings but my boyfriend has to order them every where we go...heard these are pretty good though!