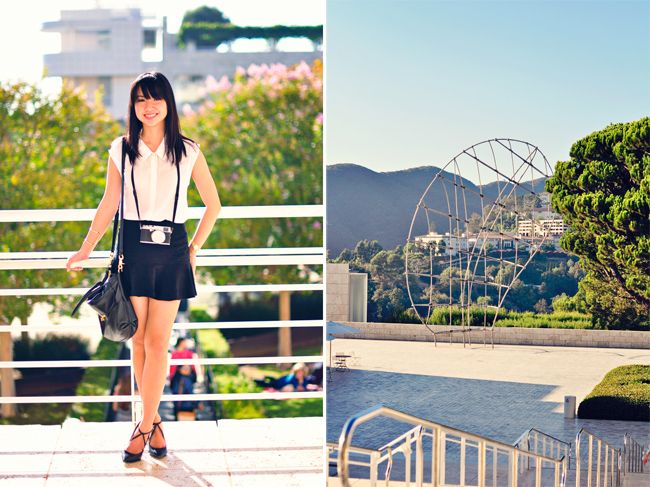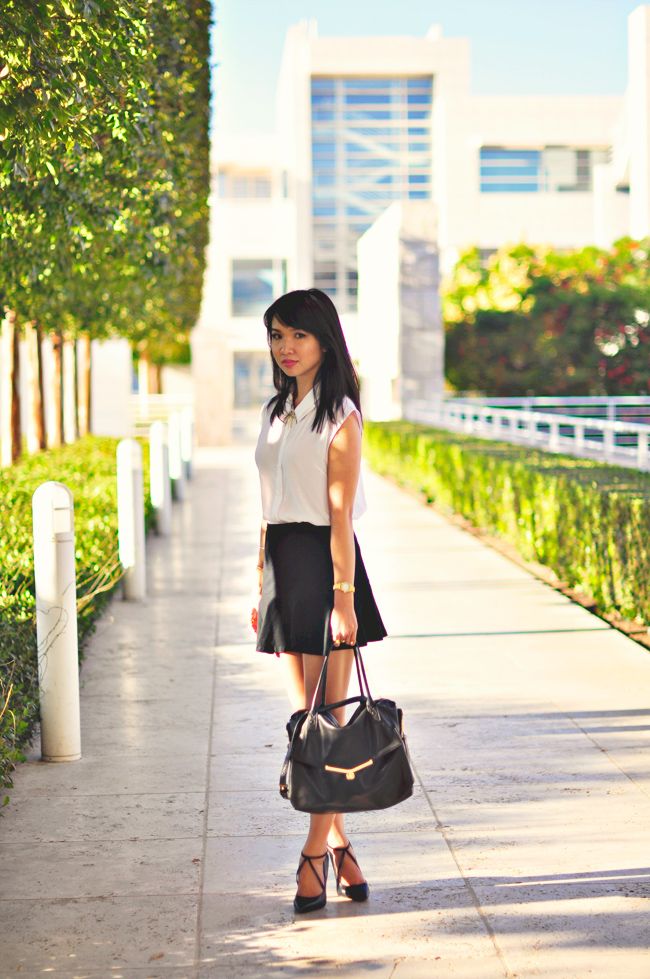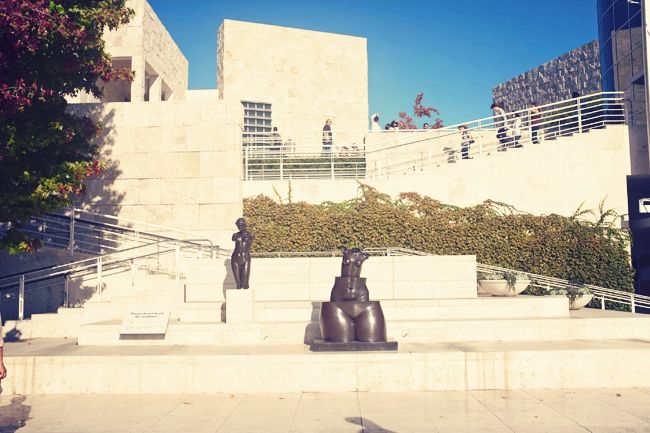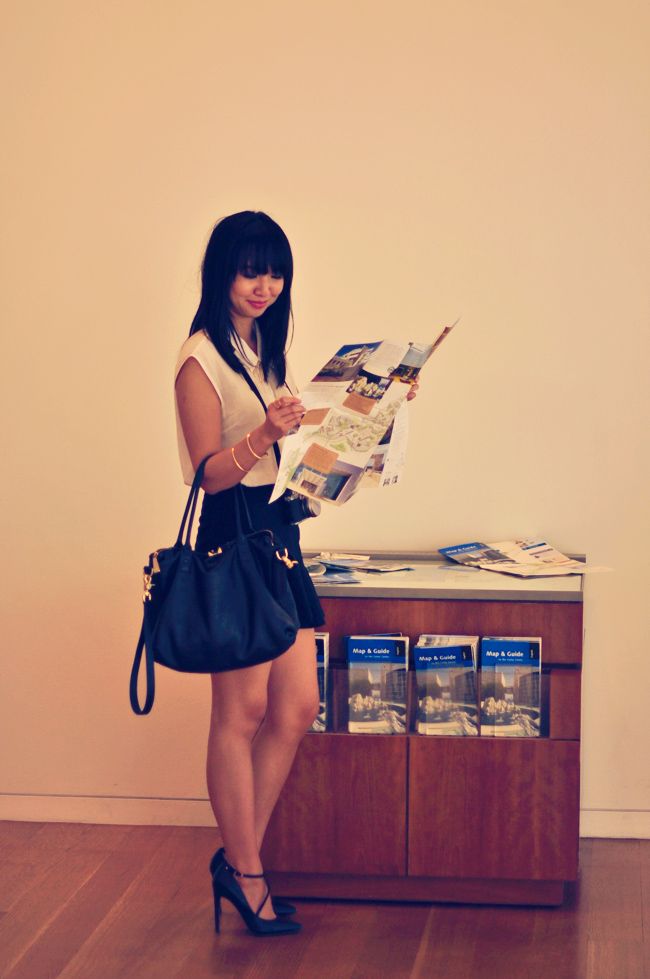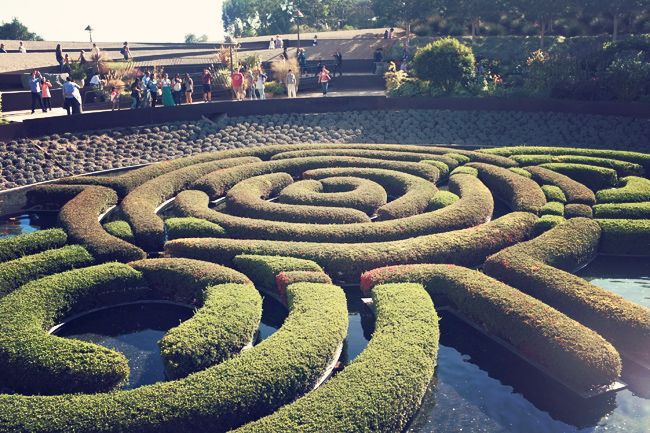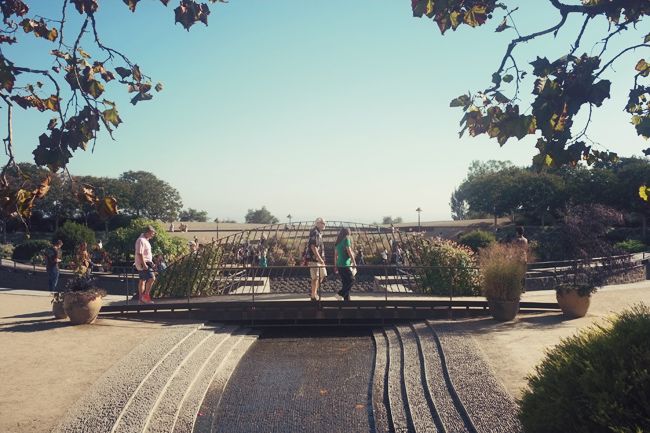 I remember being completely awed the first time I ever visited the Getty Museum on a field trip in the sixth grade. Since then, I've been back several times, but only whenever out-of-towners are visiting. With the weather finally cooling down, I figured it was a great time to get outside and pay the museum a visit, so my boyfriend and I made reservations to dine at their restaurant. Unfortunately, due to LA traffic, we ended up missing our rseervation, but on the bright side, the weather was perfect and we still got to visit the museum! And the food at the cafe we ended up eating at the museum cafe was surprisingly pretty good considering it's just your standard cafeteria fare.
I'm really into the fit-and-flare silhouette this season, as it's such a pretty and feminine shape, and thought a nice date would be the perfect occasion to wear it. In keeping with the lady-like-ness, I paired it with a sweet blouse that has a dainty folded collar. It's such a simple piece, so it's small details like this that really make it something worth having!
Blouse with folded collar, Asos. Libbi Fit & Flare skirt, Motel Rocks (
receive 20% off with code "FIZZLE"
). Cross-strap heels, Zara (old). Valentina satchel, Botkier. Cuff bracelet, Forever 21. Rings, Gorjana & Forever 21.