It's been 3 years since I
last posted
on them and NYX soft matte lip creams are still my favorite lippy! I've amassed quite a few of them as I can go through them pretty quickly and always like to have a few shades in my purse at all times. Recently, I was super excited to see that they FINALLY released some new colors, so I happily snapped up a few from
ULTA
since they were having buy one get one 50% off.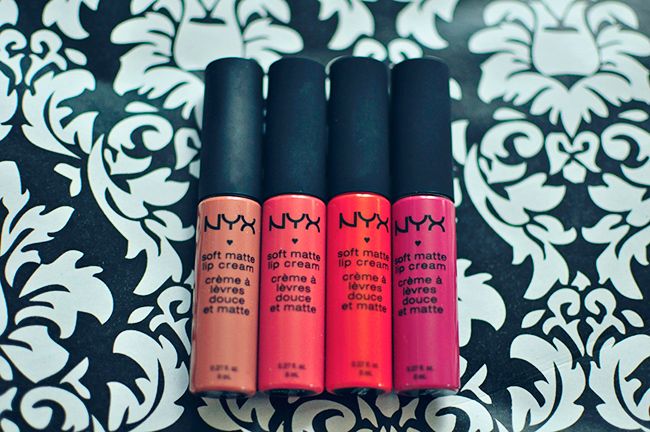 The new colors I bought.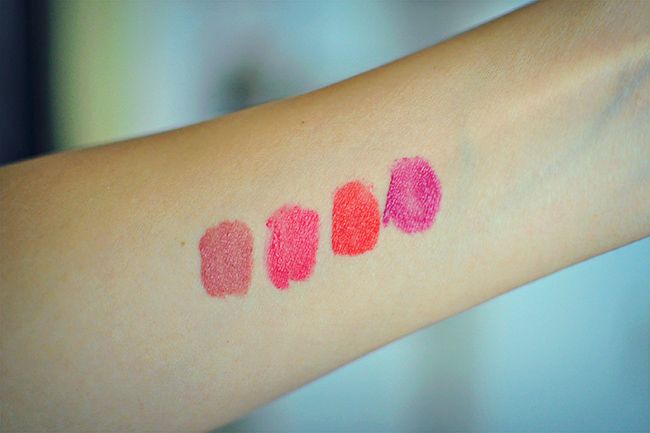 Swatched on my arm, from left to right: NYX soft matte lip creams in Cannes, Ibiza, Morocco, and Prague.
Cannes is a very pretty mauvey terracotta. It's the most wearable out of the new colors I picked up and is kind of close to my every day favorite shade, Milan, just more neutral and less pinkish. I see myself wearing this a lot!
Ibiza is a punchy, almost watermelon pink. It's quite bright, so I'm still deciding if I can pull off this shade or not!
Morocco is a reddish orange. I've always loved reddish oranges but of the few I've tried, haven't found a hue I feel confident wearing yet. Maybe this will be the one?
Prague is a nice, deep berry. I tend to go for berry shades at night time, so I feel pretty comfortable wearing this, but I do personally think it's a bit too dark for daytime. I'd rather wear my other favorite, San Paulo.
One thing I noticed for the first time after swatching these shades on my arm is that these lip creams have somewhat of a staining quality to them. Even after a few soapy washes, there was a faint stain left on my arm!
Have you ever tried
NYX soft matte lip creams
? Do you like them? If not, what's YOUR favorite lippy?