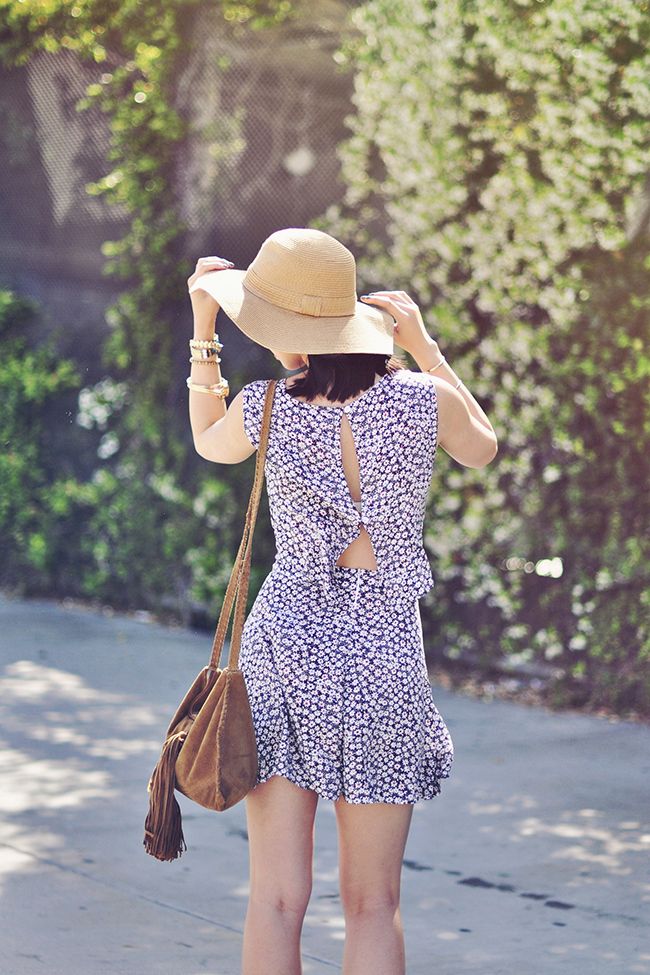 Since I'm currently growing out my bangs, I've been getting a lot of mileage out of my hats recently. I feel like I've been having more bad hair days than good ones so sometimes a hat is the only answer. It's also good for keeping my face out of the sun, as my mom has lectured me for as long as I can remember. Hopefully she's happy that I'm finally listening! I'm so late to the game but I've finally started being diligent about applying sunscreen EVERY SINGLE DAY. I mean, there's a hole in our o-zone layer, you know?
Speaking of sunshine, (this is a poor segue, but) I really love some of the two-piece outfits I've been seeing on
Missguided
lately. Especially the short sets, which offer the same carefree summery vibe of a playsuit without the hassle of having to get naked every time I need to use the bathroom!
Daisy print crop top & floaty shorts, both c/o Missguided. Floppy hat, UO. Suede ankle boots, Steve Madden. Suede fringed purse, Zara (sold out).