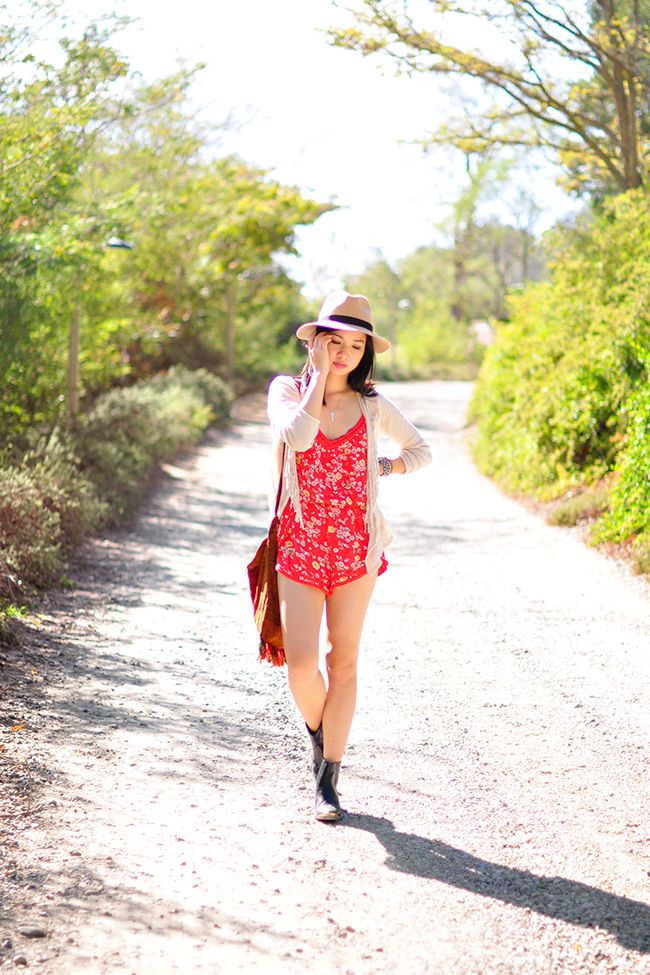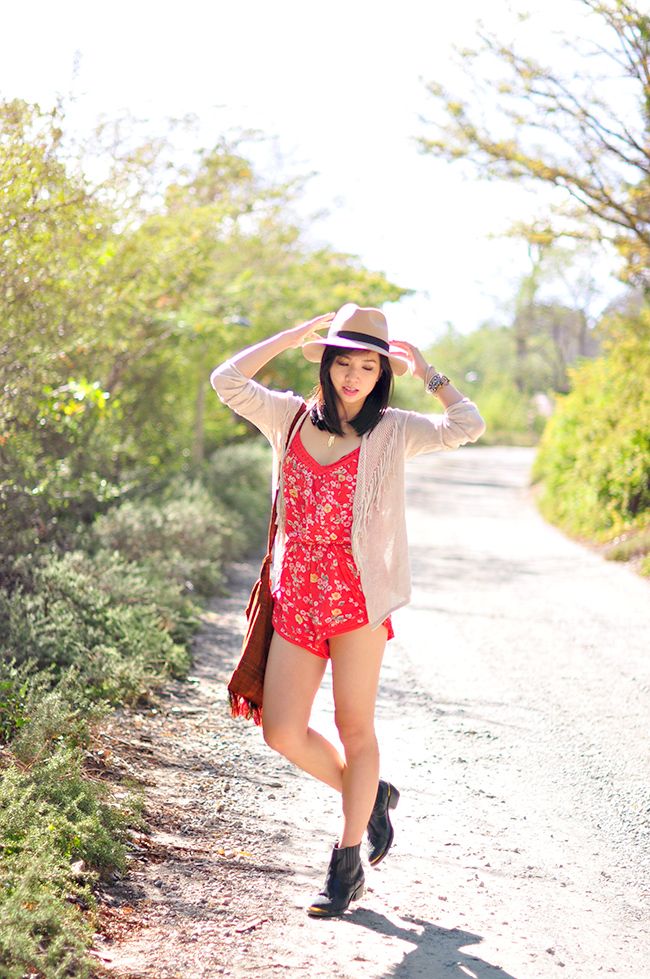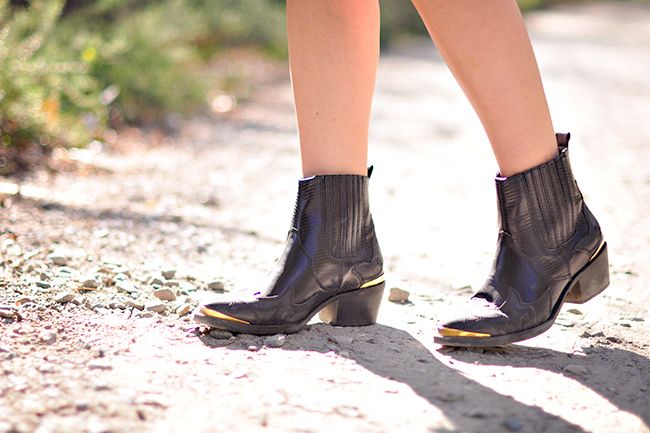 Floral-print romper & fringed cardigan, both Billabong. Orietta Western boot, Guess. Fringed bag, Stela9. Tan wool fedora, Prima Donna.
One of the things that makes California so special is how vast and diverse it is. Truth be told, I had never heard of the tiny and unique town of
Julian
(an hour east of San Diego) before we decided to go. The fact that it is known for apple pie and stargazing was enough to sell me on it already, but I was also pleasantly surprised upon arrival to see that much of its Main Street still resembles an 1800s mining town. So cool! Besides the cars and roads it was straight out of a Western movie; I even saw a real-life tumbleweed. My Western style boots from Guess (now sold out) were totally perfect for the occasion! And I've been loving this cloth bag from Stela 9 which makes me feel like a "free spirit" (quotation marks because I'm a poser). These pictures were taken on the driveway up to our B&B which was perched on a hill. I loved how everything in town was just a stone's throw away. We could walk to at least three different pie shops. And an afternoon tea house! How cool is that?
Pictures from Julian behind the jump!