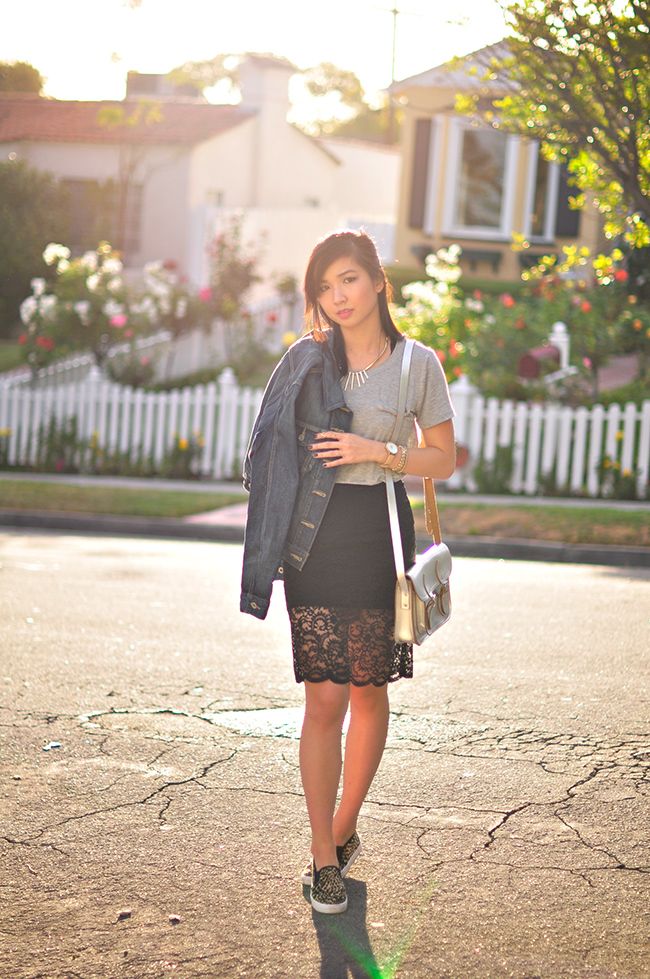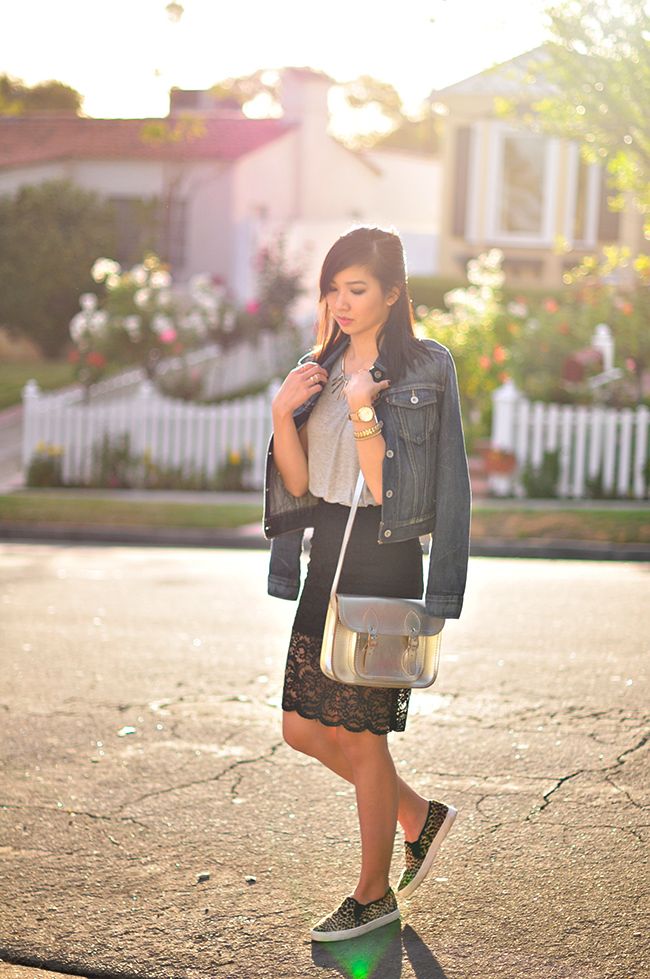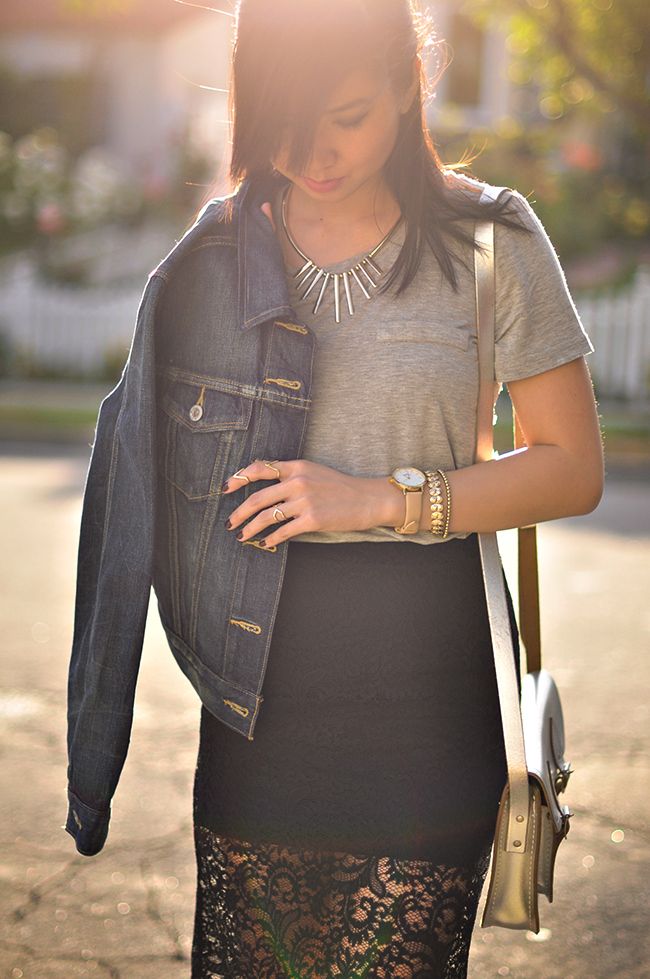 I've been pretty obsessed with these leopard slip-ons ever since I got them. They remind me of the Vans slip-ons I wore in high school, but like, they are way cooler and so am I now. I wasn't sure how I felt about slip-ons making a come-back all of a sudden, but I think the fact that I've been slipping my feet into these nearly every day this week means I'm officially a proponent of the trend. But I'm definitely not wearing them with jeans and a hoodie like I did in high school. I'm keeping it classy with lace and feminine silhouettes. And a denim jacket just for decoration.
I think today has got to be the warmest Thanksgiving of my life, with it currently being 85 degrees outside! The thought of a turkey roasting in the oven just isn't quite the same when it's so warm out. This is a pretty good outfit for warm weather, what with all the ventilation in the back. However, it is a terrible outfit for eating turkey so I'll be changing into some stretchy pants for dinner. Hope everyone has a wonderful Thanksgiving filled with all the turkey and Stovetop you can eat!
Scallop lace pencil skirt, c/o Style Moi. Lace-back tee, JOA (c/o Piperlime, now on sale!). Lace racerback bralette, Aerie. Denim jacket, Levi's. Silver crossbody, Cambridge Satchel Company. Leopard print slip ons, c/o Report for Aeropostale. Gold necklace, H&M. Nude-strap watch, Kate Spade. Bracelets, ASOS.