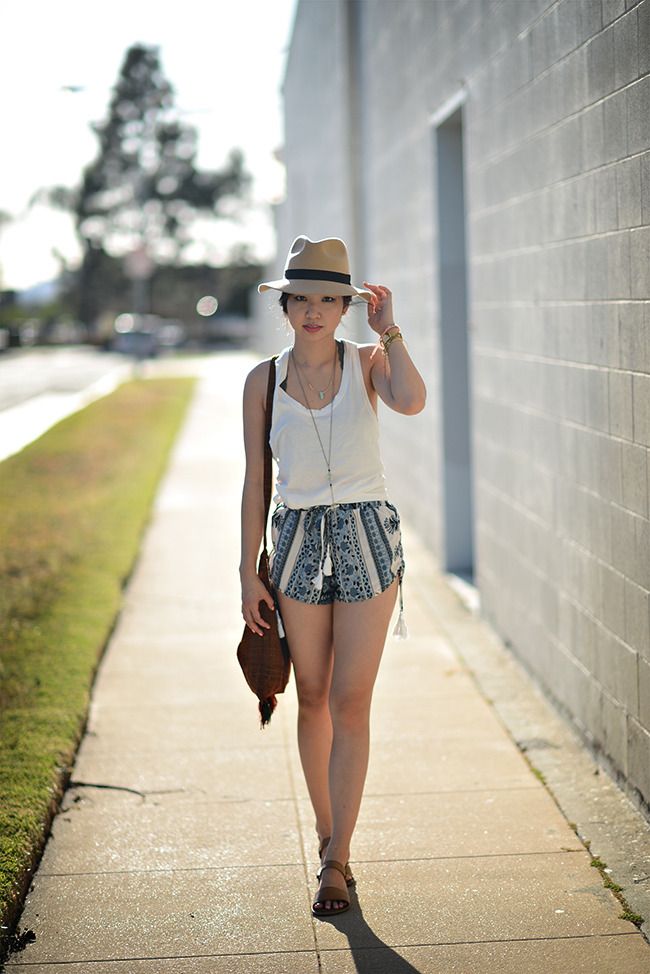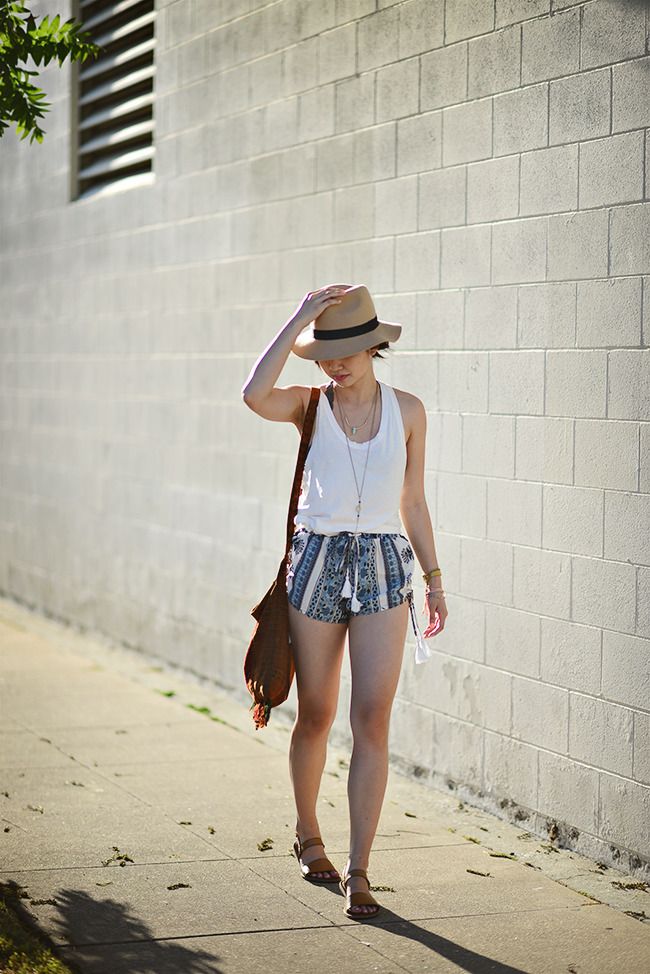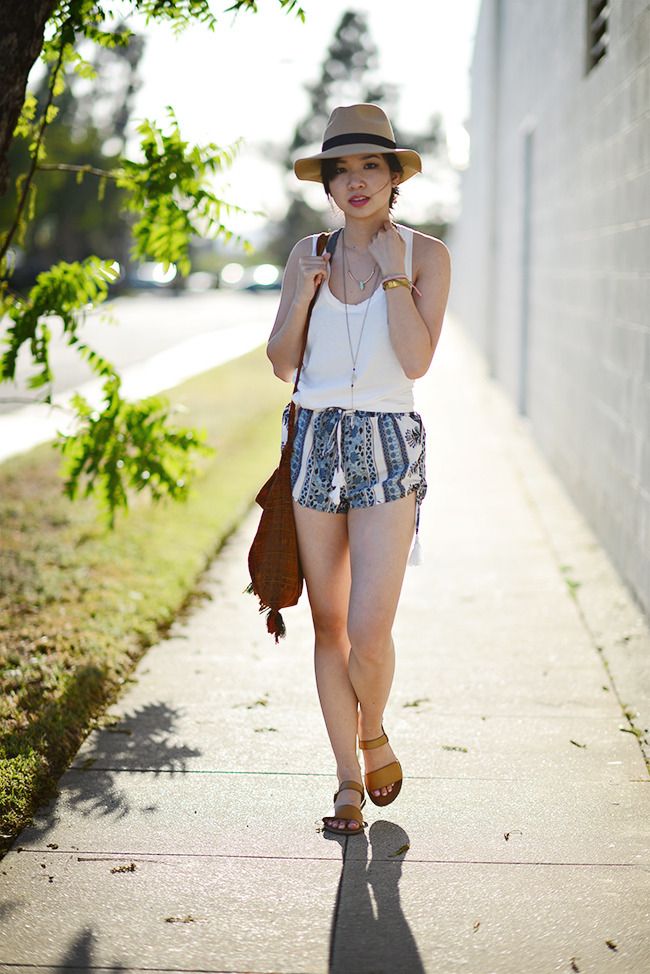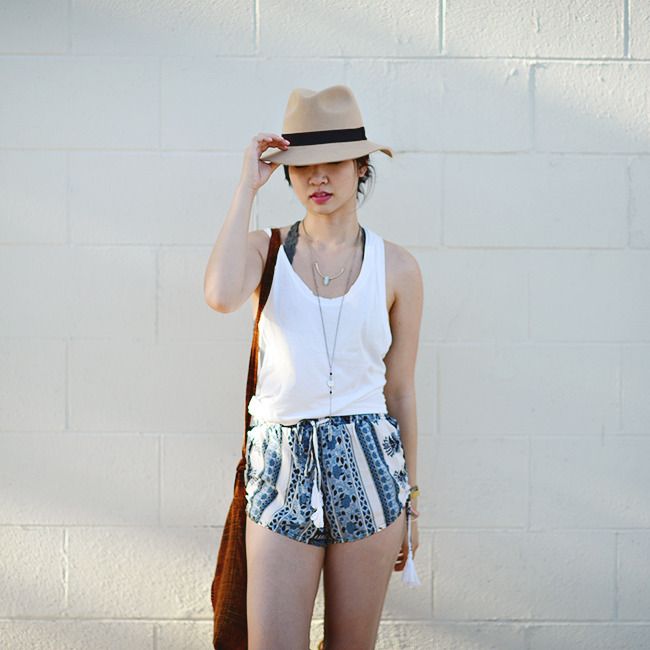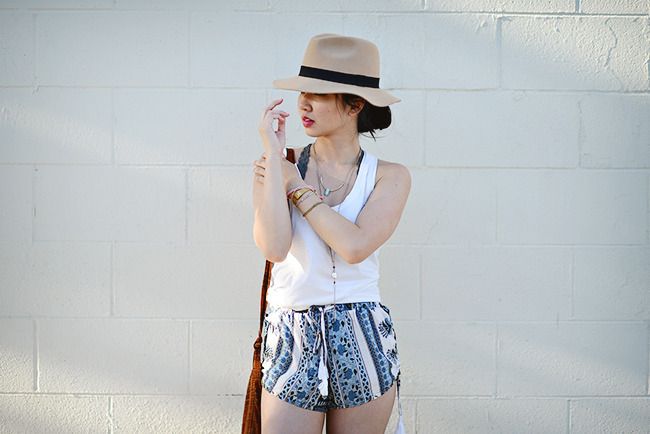 Though I can't say I'm sad to be missing out on the rather lackluster lineup at Coachella this year, one thing I do regret skipping out on is one of the best street style events of the year. All the "festival style" marketing has definitely got me in that mood. When it comes to my own personal philosophy for dressing for a music festival in sweltering temperatures though, I'd rather be comfortable than dress to impress. This outfit keeps it simple and cool, but still features enough hallmarks of "festival style" (fringe, boho print, a fedora, etc) to feel "on-trend" (though I have to say, festival trends do not really change from year to year).
I have to keep my jewelry very minimal in hot weather because my fingers tend to swell up a bit. So rings quickly become uncomfortable for me or sometimes even get stuck on my fingers. I also have a metal allergy so if I'm really sweaty then my skin can get really irritated and break out into a rash from certain metals O_O. As for footwear, I tend to opt for sneakers or boots with insoles put in. Standing around for hours on end can be tiring on the feet, especially after three days! However, I was recently introduced to these leather sandals from Skechers (did you even know they made leather sandals? I didn't!) which actually feature a cushioned footbed made of "luxe foam" and they are soo comfortable! I would totally rock these to a festival.
Aventura tank, Fabletics. Tasseled scarf-print shorts, Boohoo. Fringed crossbody, Stela9. Leather sandals, Skechers. Tan fedora hat, Prima Donna.