This past weekend I was in Vegas and since we were staying at the Palazzo we happened upon this restaurant at the Venetian next door. It had such a classy ambiance and yet was quite affordable compared other options in the vicinity which tend to skew on the pricey side. And Southern food happens to be one of my favorite cuisines. Not to mention...fried chicken. Fried chicken is only the sole reason that I had high cholesterol in the sixth grade and the doctor had to tell my mom wean me off of it. So, needless to say I've always had this soft spot for fried chicken. I mean...it's literally soft if you know what I mean. Anyways, so happy we found this restaurant.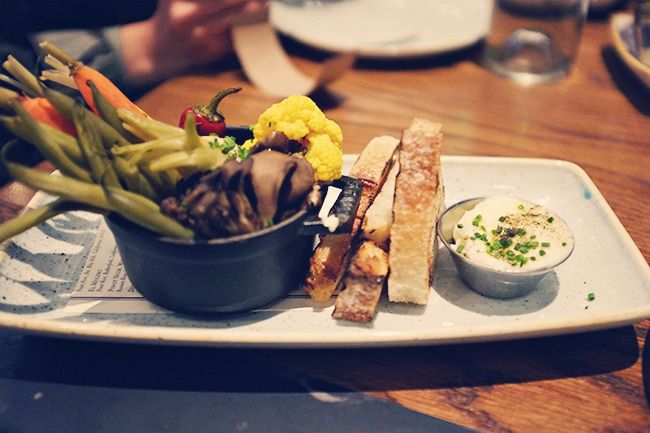 Kitchen pickle jar. It's novel if nothing else. I'm not a fan of pickles, but if you were ever curious about what green beans, cauliflower, or carrots taste like pickled, there you go...all of the vegetables are pickled in house!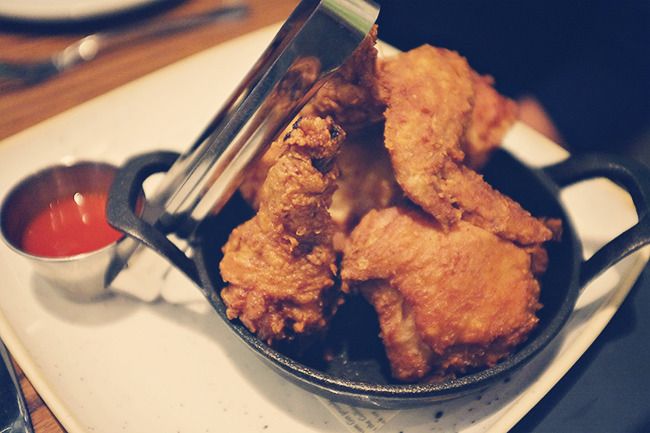 Fried chicken. It was tasty and juicy. And the hot sauce was perfect. You can also get it served with a waffle and watermelon, but we decided not to since we weren't that hungry. Next time, for sure, though! I'm already daydreaming about next time...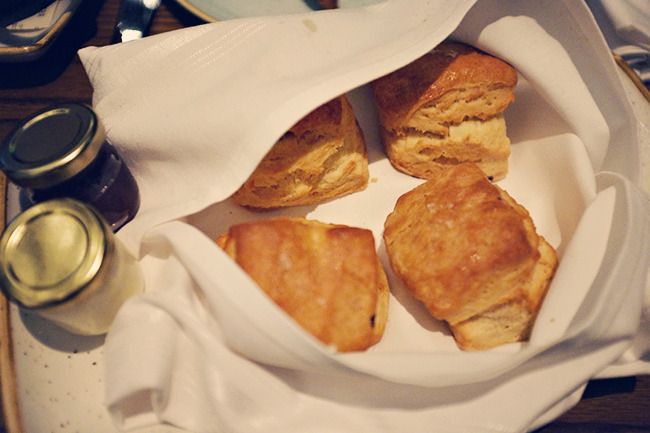 Buttermilk biscuits. There is little in life that is better than a fresh baked biscuit...am I right or am I right? It was so good with the honey butter.
Mac and cheese. Enough said.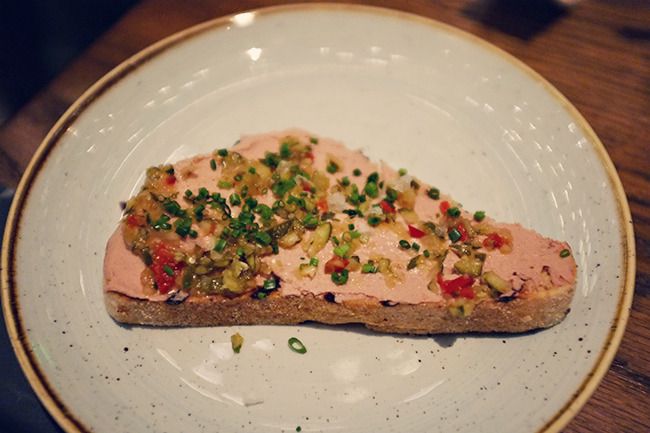 Chicken liver toast. I don't think I can see chicken liver on a menu and not order it. Let's put it up there on my list of weaknesses along with fried chicken. Because I'm Vietnamese and banh mi sandwiches were always a special treat growing up, and my favorite part of those was always the side of the bread that had the pate spread on it. Yum.
Pretty mason jar ceiling lamps.
All this talk about food has got me excited for my next meal already...haha.