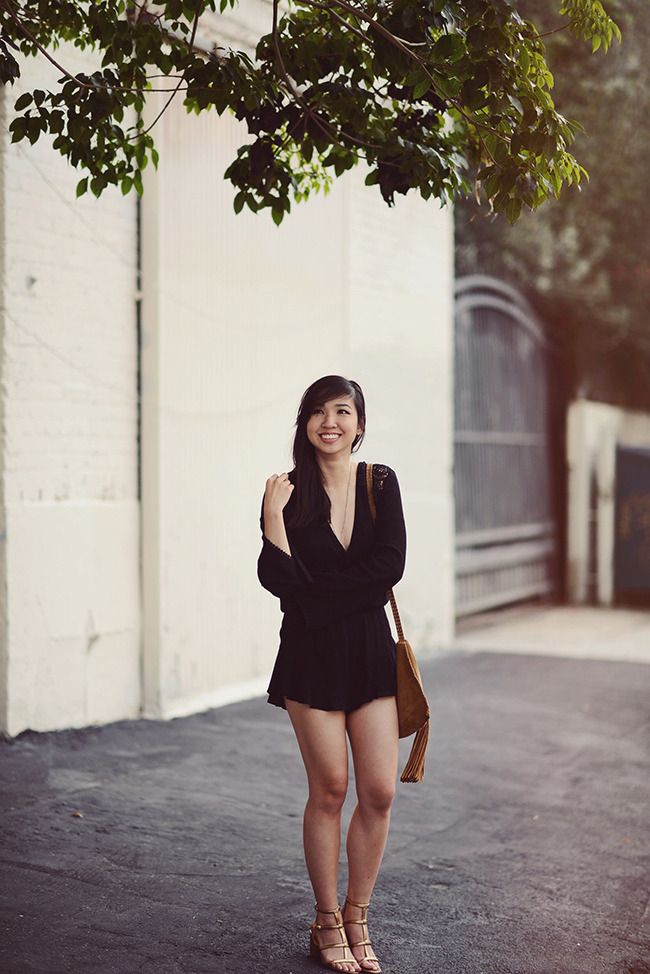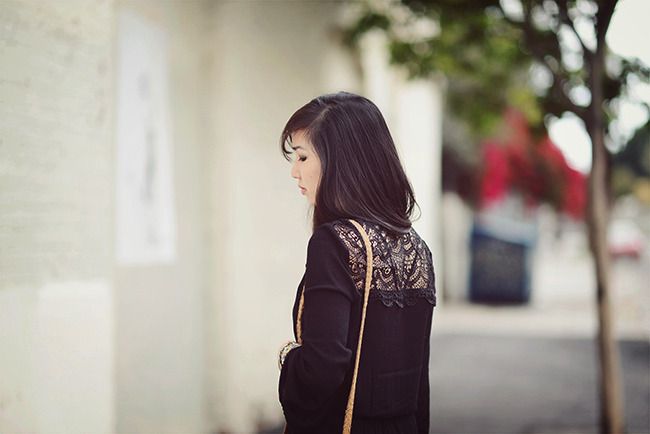 Do you remember your first romper? It was probably several years ago. Back when you thought that rompers were likely a fleeting trend, but you still liked the playful style enough to give it a try. Nowadays I'm of the school of thought that trends don't ever die anymore. Just like skinny jeans and gladiator sandals, rompers will never go out of style. The little romper is not some trendy fast-fashion piece that will be buried at the back of your closet by the end of the season, but a veritable wardrobe staple. And no color is as timeless as the fail-safe black. Prints may fall in and out of vogue, (well, not stripes--stripes are always cool) but black is always...black.
Anyways, summer is just around the corner which has me in a free-spirited mood. Even though the weather here in LA is not really cooperating. Not that I'm complaining! It's a refreshing change from non-stop sunshine, variety being the spice of life and all. I'm so happy to have discovered this little Arkansas-based ecommerce shop called
Savoir Faire
. I'm loving their boho-esque wares, particularly this flowy little romper complete with bell-shaped (but not TOO bell-shaped) sleeves. Just the right amount of bell. This item will definitely be in my wardrobe for years to come.
Black romper with bell sleeves, c/o Savoir Faire. Mid-heel gladiator sandal, Report Signature. Fringed suede crossbody bag, Zara (last season). Oatmeal colored cardigan, LA Hearts (sold out).
More little black rompers: