As I mentioned in my
previous post
, the purpose of our visit to the Central Californian coast was to visit the
Hearst castle
in San Simeon. William Randolph Hearst's hilltop estate was donated to the state of California by his family after his death and seven years later, it officially opened its doors as a museum/state park. To visit the castle, you have to book a docent-led tour which costs $25 (per tour...there are three different tours and you can do more than one if you want to).
I typically dislike guided tours, preferring instead to wander around at my own pace, but our docent was so informative and interesting that I just might be all about guided tours in the future. It was fascinating to learn the significance of all of the details (almost EVERYTHING from ceilings to doors to tapestries to lamps and knickknacks were imported antiques from around the world) in the castle and glean some insight into the mind of a billionaire eccentric art collector. I was also geeking out a bit because Julia Morgan, the architect with whom Hearst worked with to build his dream estate, is a fellow Cal alumni not to mention the first-ever female licensed architect in the state of California. Her influence was all around campus as well as the city of Berkeley, as William's mother, Phoebe Apperson Hearst, was the chief benefactor of the university and a huge patron of Julia Morgan. In fact, it was she who made the introduction between Morgan and her son.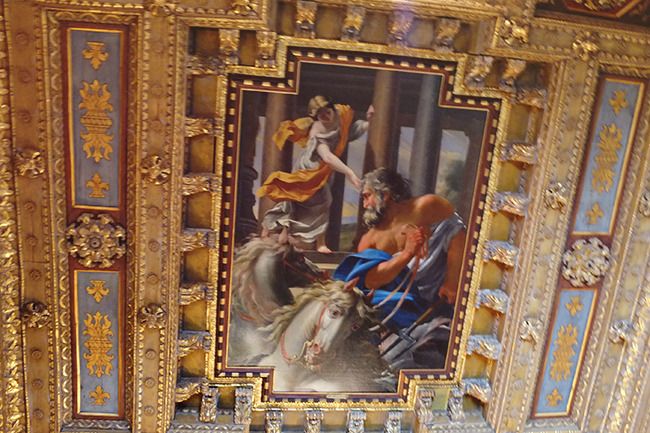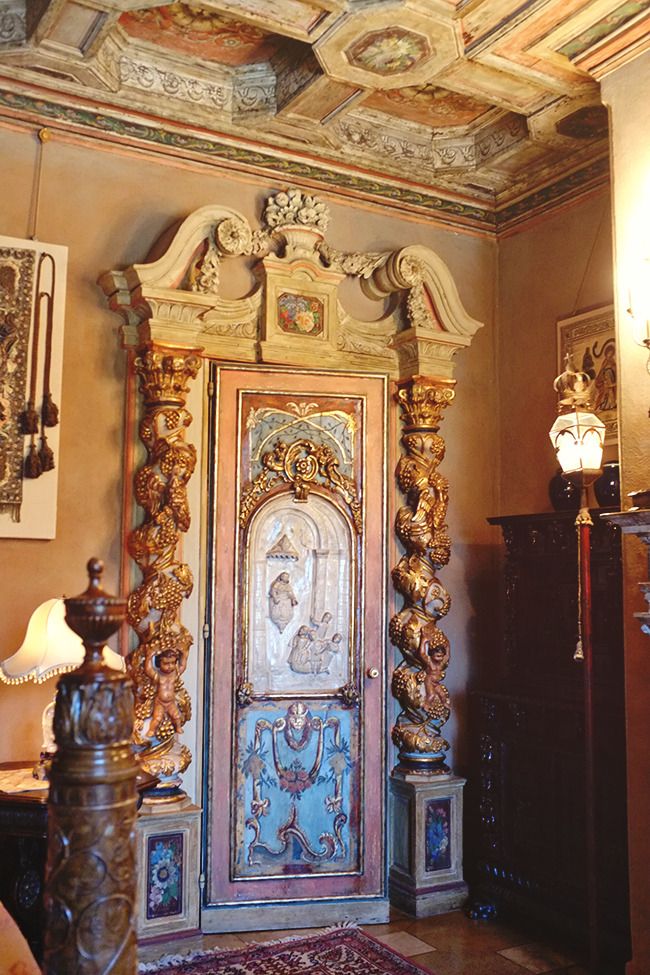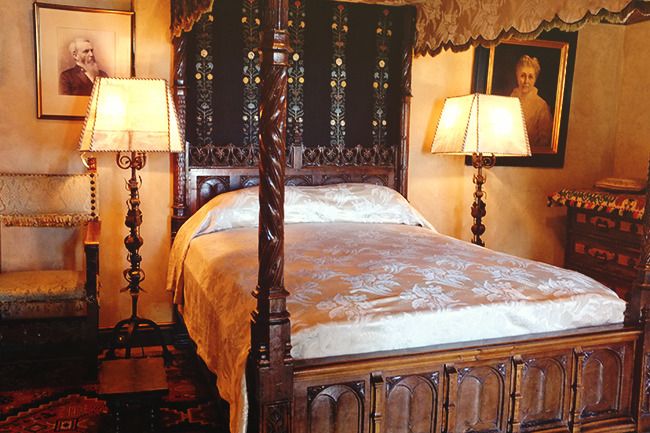 We did the "Upstairs tour" which included several guest suites as well as the library and master suite with adjoining suite for his longtime girlfriend Marion Davies. Despite being a popular retreat amongst many of Hollywood's most elite players at the time, Hearst had strict house rules for visitors regarding drink and women. Guests who enjoyed more than two cocktails would likely not be invited back and were not allowed to sleep together unless they were married. He also had a private zoo on the grounds including a polar bear for which he had to maintain a constantly icy pool. The zoo was dismantled during hard times but zebras still remain today, grazing on the ranch!
His and her wardrobes.
We had a little lunch of cold sandwiches. I don't know why, but cold deli sandwiches wrapped in cling wrap are my weakness. They are never that good and almost always disappoint me (I mean, they're usually not very fresh and sitting in a refrigerator tends to dry out and harden the bread), but every time I see one I can't help but lust after it...
Unfortunately there was scaffolding up around the castle as they were doing some repairs...the famously beautiful Neptune pool was also drained for restoration work so I didn't get any pictures of that :(. I'd love to visit again when everything is restored to its full glory. I probably wouldn't want to make the 4-hour trip just to visit the Castle, but I would love to do a 3-day trip up or down Highway 1 making lots of stops along the way.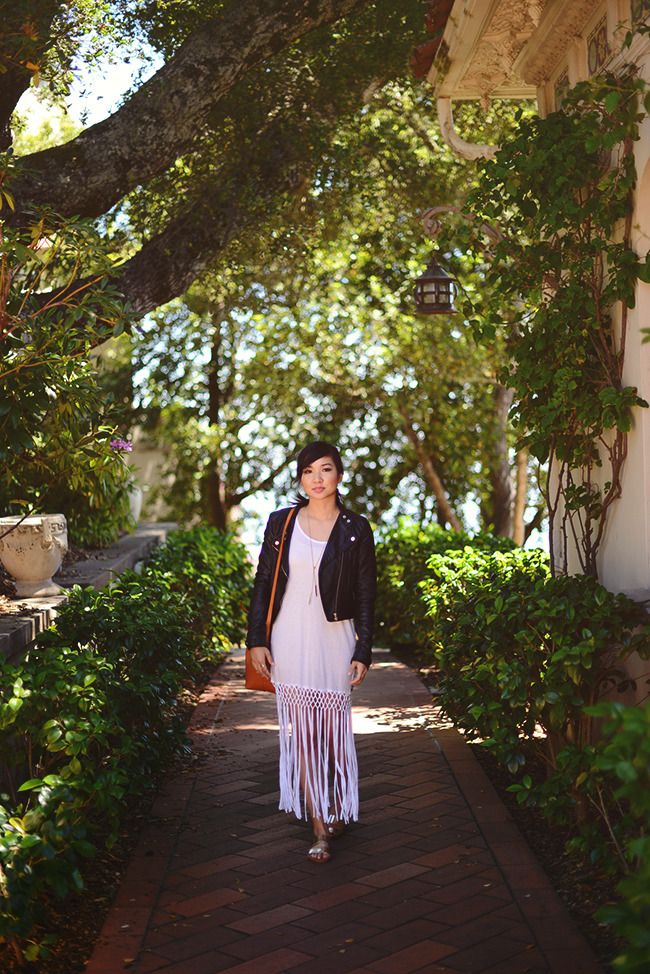 Fringed dress, RVCA. Leather moto, Forever 21. Metallic leather slides, Asos.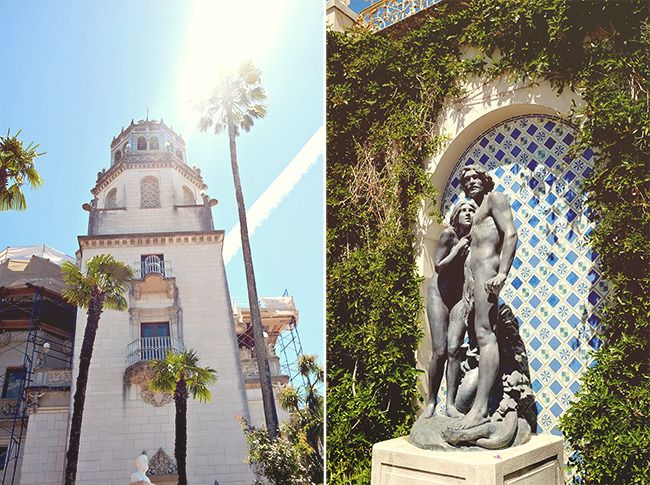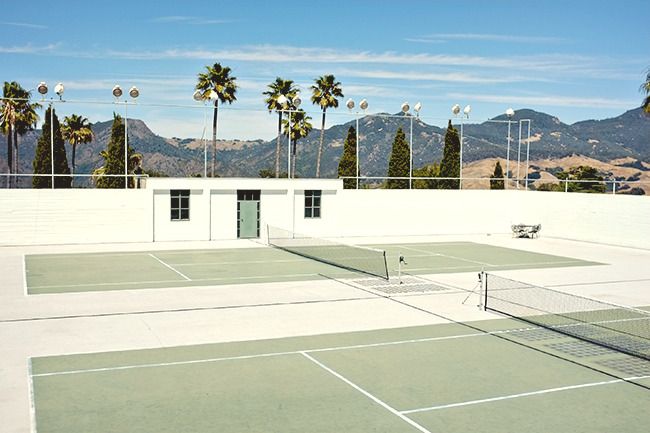 The tennis court has a Palms Springish vibe.
The indoor Roman pool was stunning.