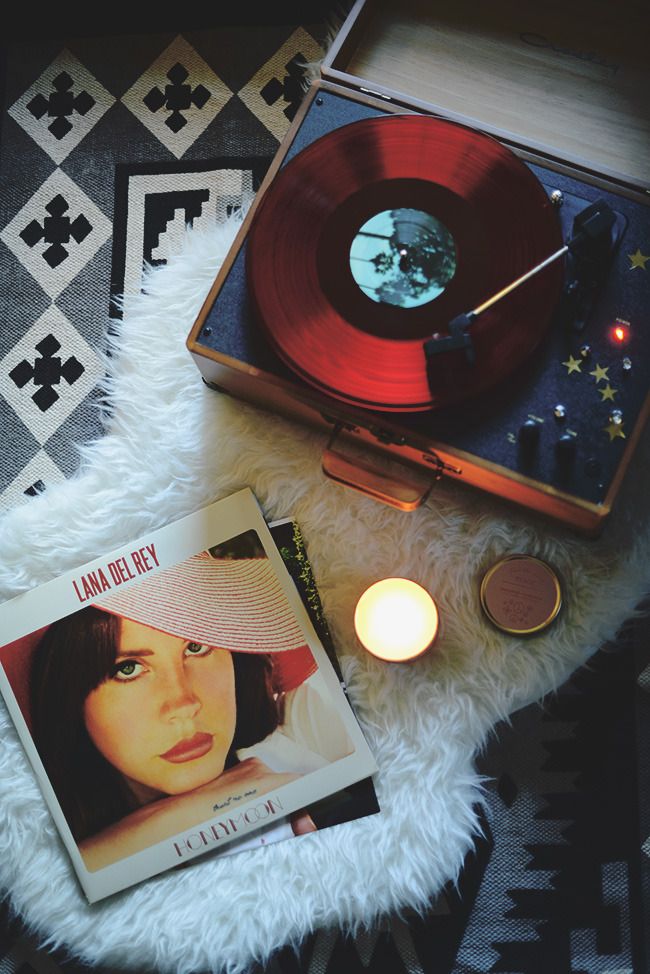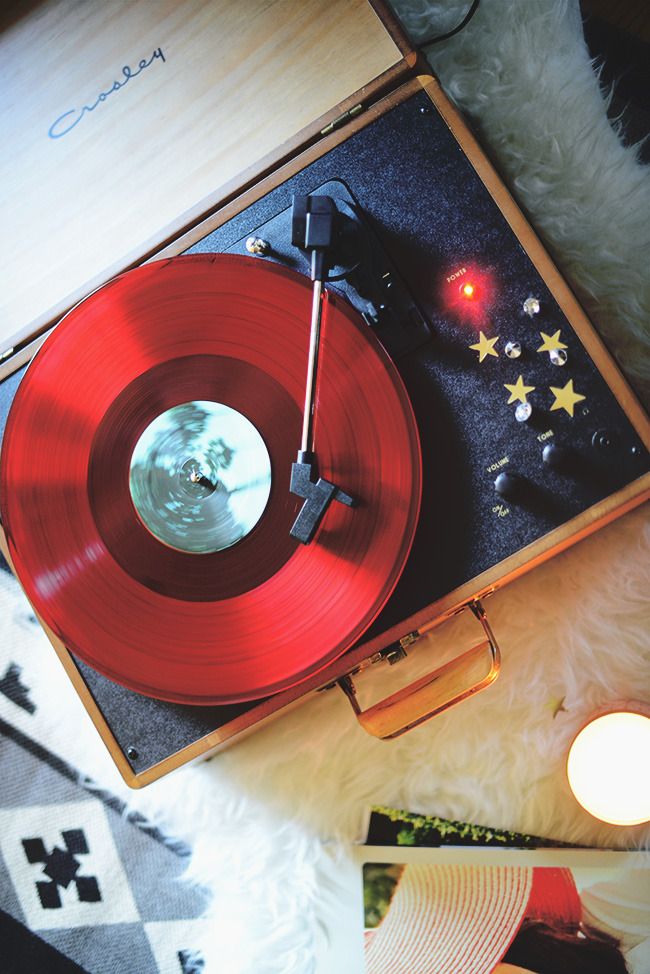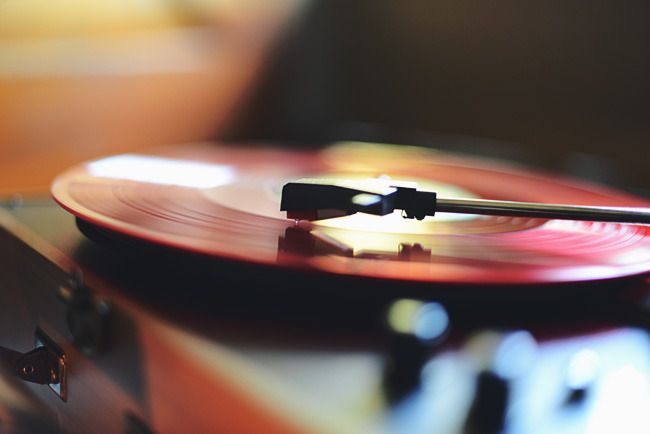 There's something about listening to a record that is so evocative. In this increasingly digitized day and age in which we are constantly pushing around pixels and megabytes, I find a comfort in simply holding a vinyl record in my hand, feeling its physical weight, and sliding it out of its jacket. I've always found the lo-fi sound of a record to be rather enchanting and romantic. There's a beauty in setting a record on the turntable and putting the needle to the grooves. They would make a great gift for the vintage-leaning, sentimental music lover in your life.
Urban Outfitters has a
great selection
of beautiful record players, and of vinyl music as well. I had a hard time picking one to take home, but in the end I went for this wooden Crosley. I love the vintage styling and how you can fold it up and it pretty much turns into a little suitcase that you can tuck away. It also allows you to convert records into MP3s, which is kind of missing the point of a record player in my opinion, but it doesn't hurt to have the option.
Since CDs are more or less obsolete these days, vinyl seems to be getting more popular than ever (ever since they had their heydey, I mean). It's much easier to find records from your newer favorite bands than it used to be. I think Lana's music kind of exemplifies this vinyl revival, so I couldn't resist picking up her latest LP,
Honeymoon
. This version with the exclusive cover art can only be found at Urban Outfitters.
Shop the post: