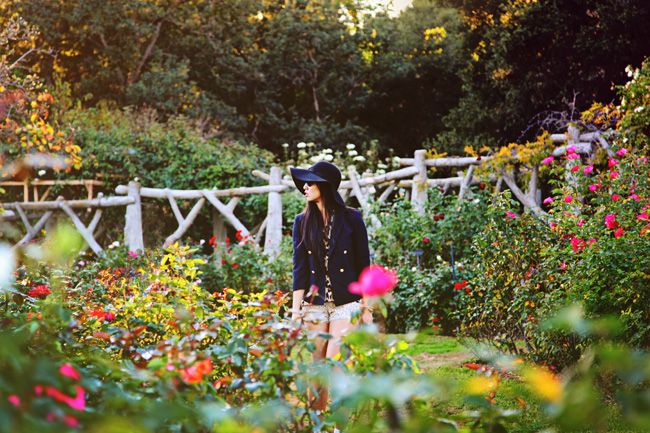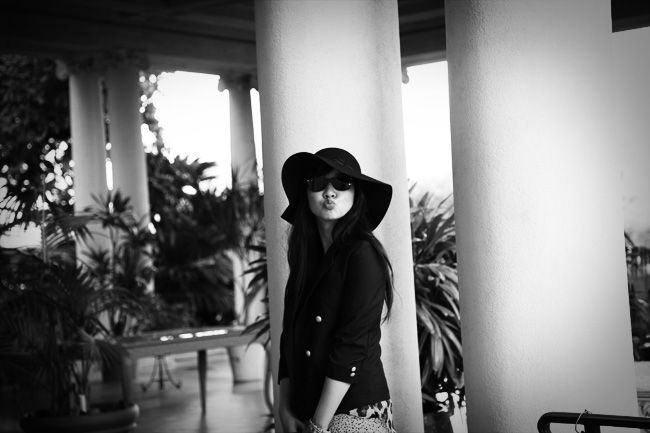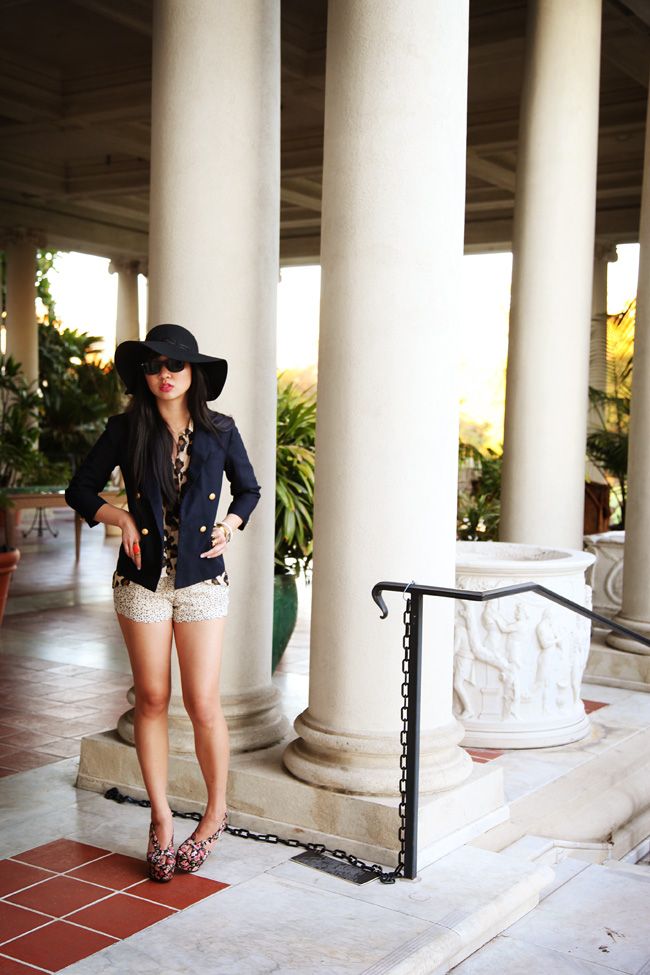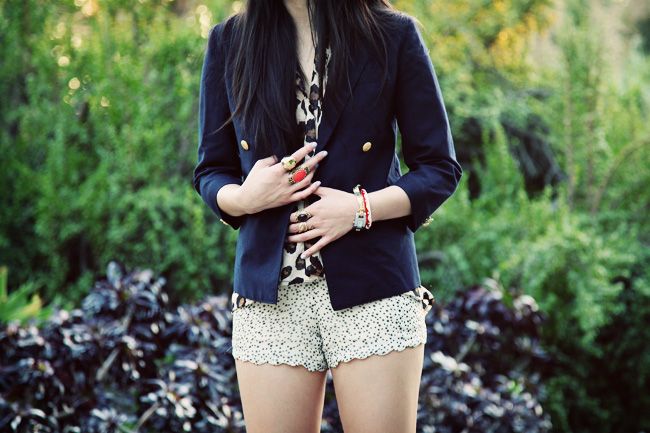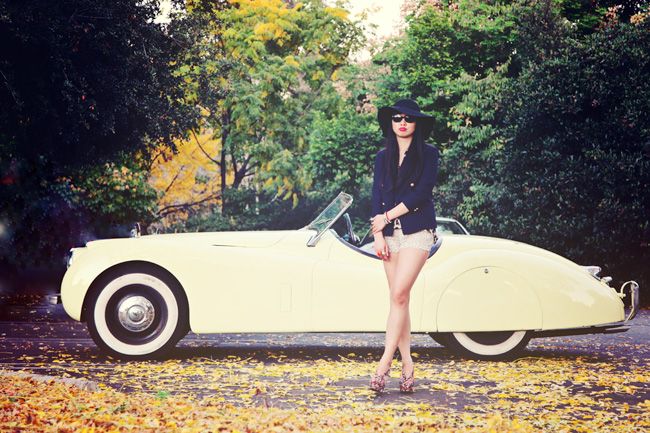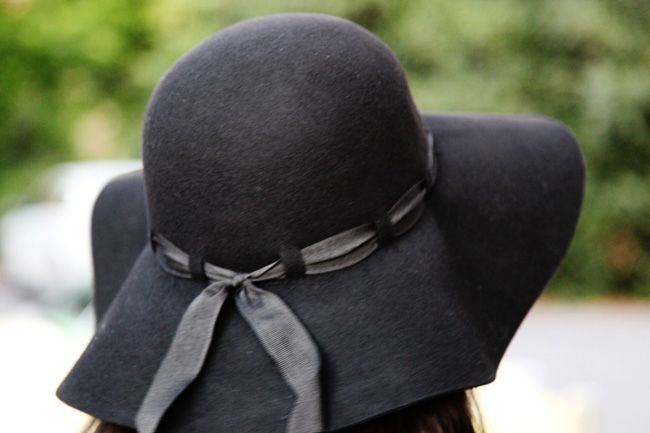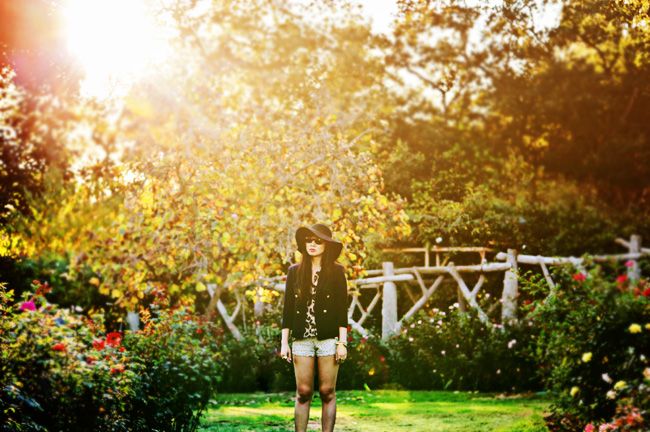 These photos were taken on a fine day after having enjoyed the afternoon tea buffet at the Huntington Library Gardens. I had the Canon 5D Mark II in my hands so I thought I'd take it for a spin. I didn't really bother taking pictures of the tea because a buffet of tea sandwiches looks about how you would expect it to (as in, not too visually appealing) and to be quite frank the sandwiches were not up to snuff either. The English breakfast tea and the scones, however, were agreed upon by myself and my dear companion to be completely divine!
By now, I don't think it's any secret that I'm a major sucker for all things floral. I've mixed it up today by adding some leopard print to the mix. I'm not sure why but I just love pairing leopard and florals together. Mixing prints can be a tricky business, but for some reason my eyes just love the juxtaposition between a nice leopard print and some pretty florals!
Floral wedges, Jeffrey Campbell. Scalloped polka-dot shorts, Lucca Couture. Leopard-print blouse, Forever 21. Double-breasted blazer and floppy hat, vintage.