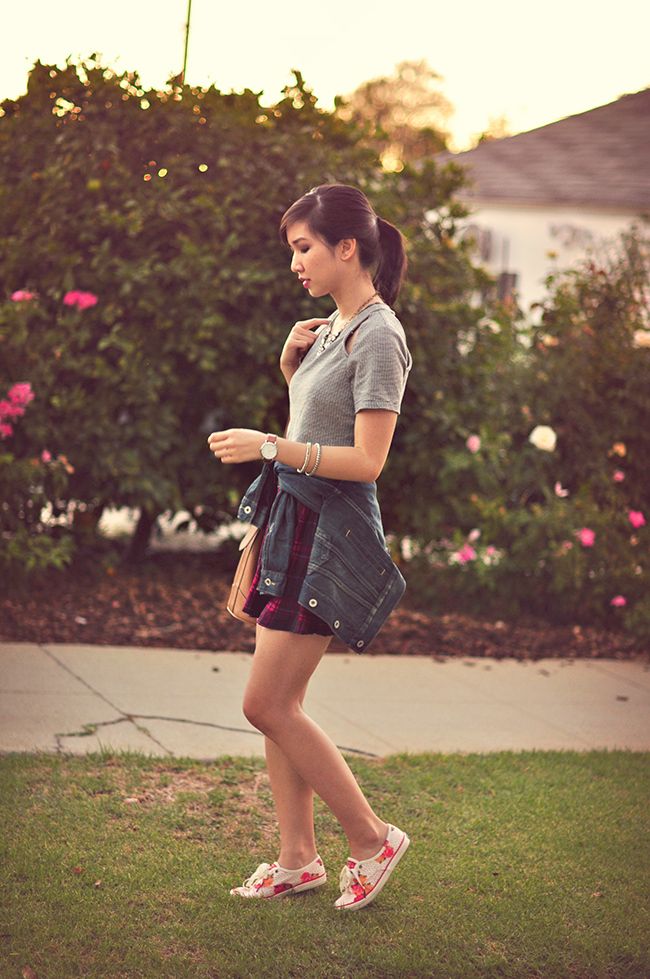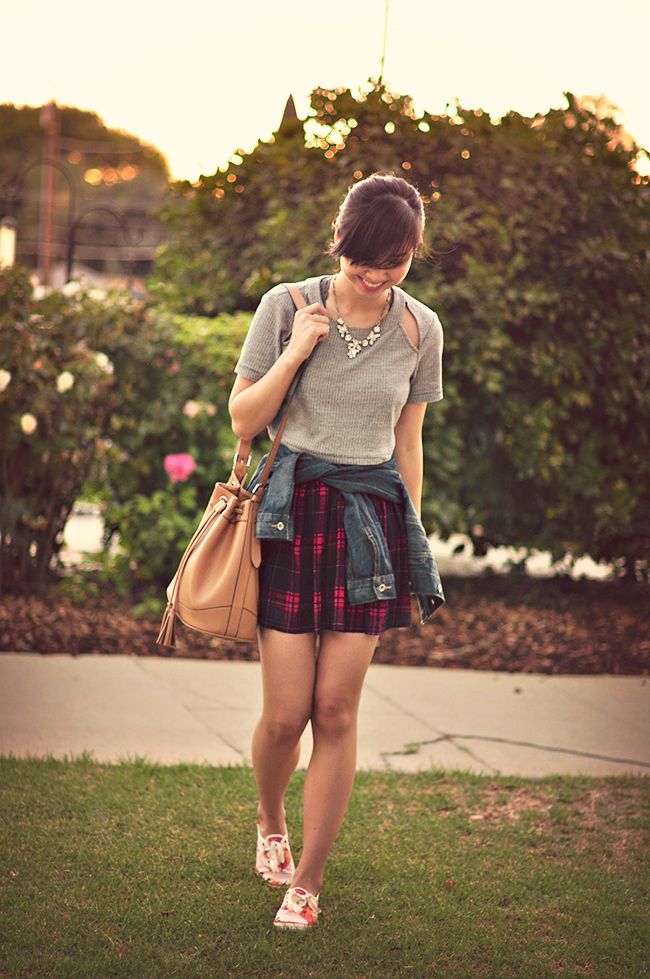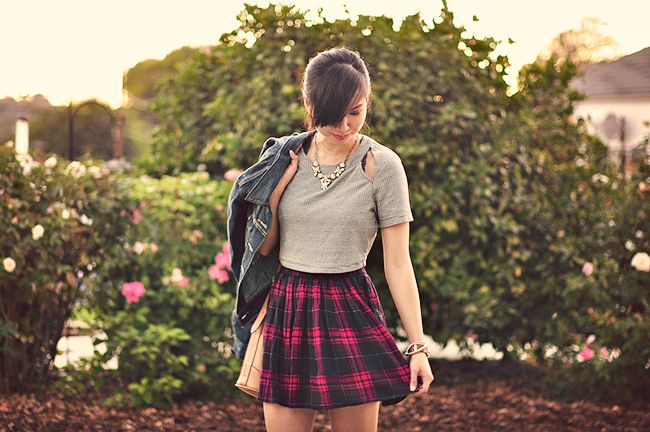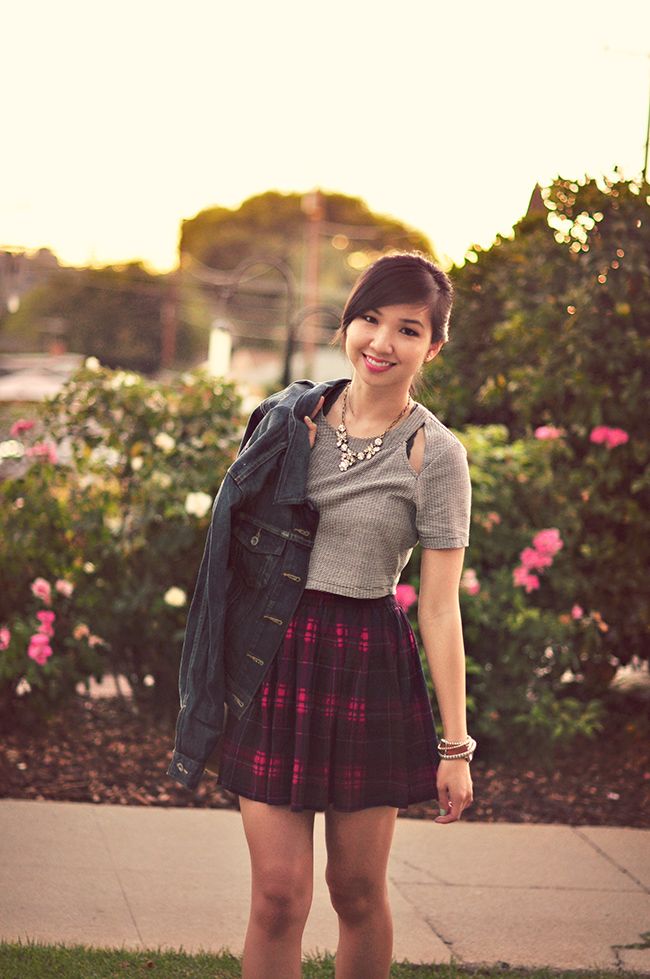 In college, my roommate would tease me about getting excited and planning my outfits for the first few days of school. Even though I'm not a student anymore, I definitely still wish I was, and I can't help but get excited when this time of year rolls around. There's something about a new pencil box filled with brand new supplies that just exhilarates me!
So here I am in a quintessential back to school outfit: plaid skirt (will be wearing this over and over this fall) and a denim jacket (around the waist because it's definitely still way too hot for that). And I actually remember going through so many pairs of plimsolls in my elementary school days, although they were not nearly as cool as these floral-printed Keds. The pretty necklace is my attempt at looking a bit more sophisticated-slash-my age, and this gorgeous piece was a steal I picked up from J.Crew Factory. They have such awesome jewelry there at reasonable prices! Do you still remember any of your back to school outfits?
Lorimer NYC Pleated Plaid Skater Skirt, c/o Aeropostale. Grey crop top with cut outs, LA Hearts. Denim jacket, Levi's. Jeweled statement necklace, J Crew Factory. Floral plimsolls, c/o Taylor Swift x Keds.
Tasseled bucket bag, c/o Old Navy. Brown leather Baker watch,
Marc by Marc Jacobs
.