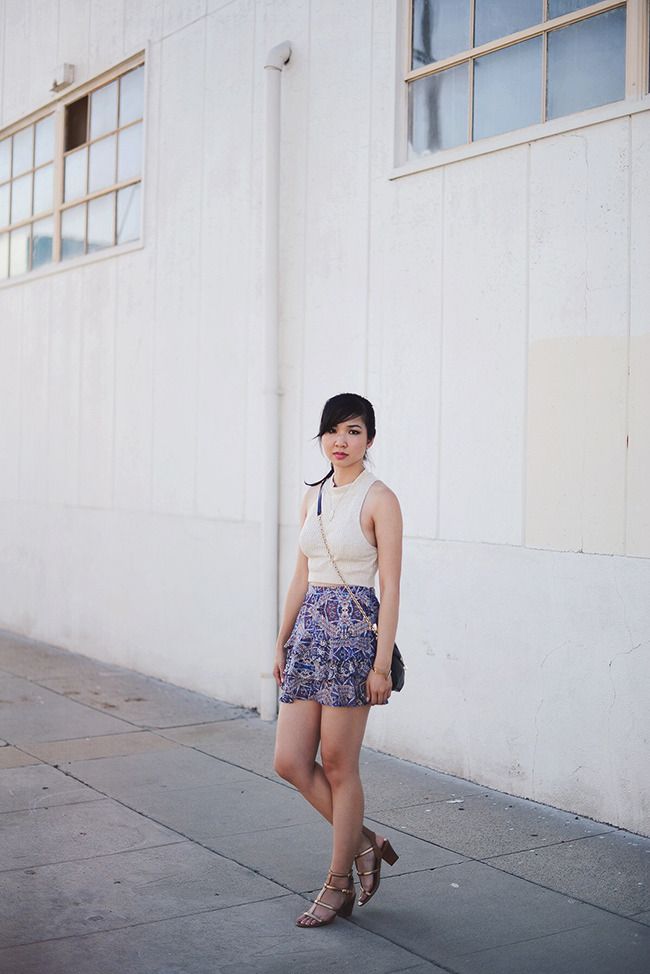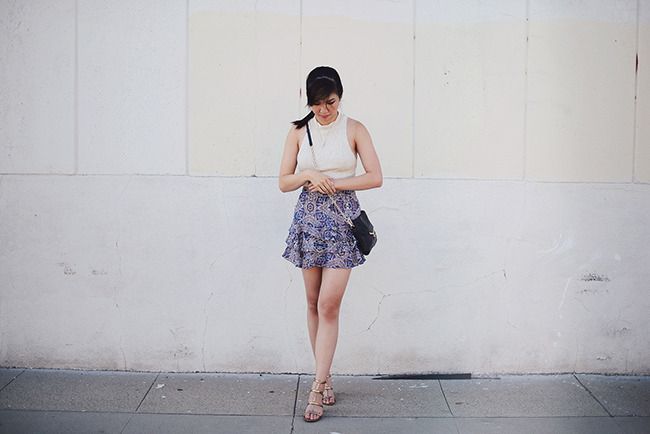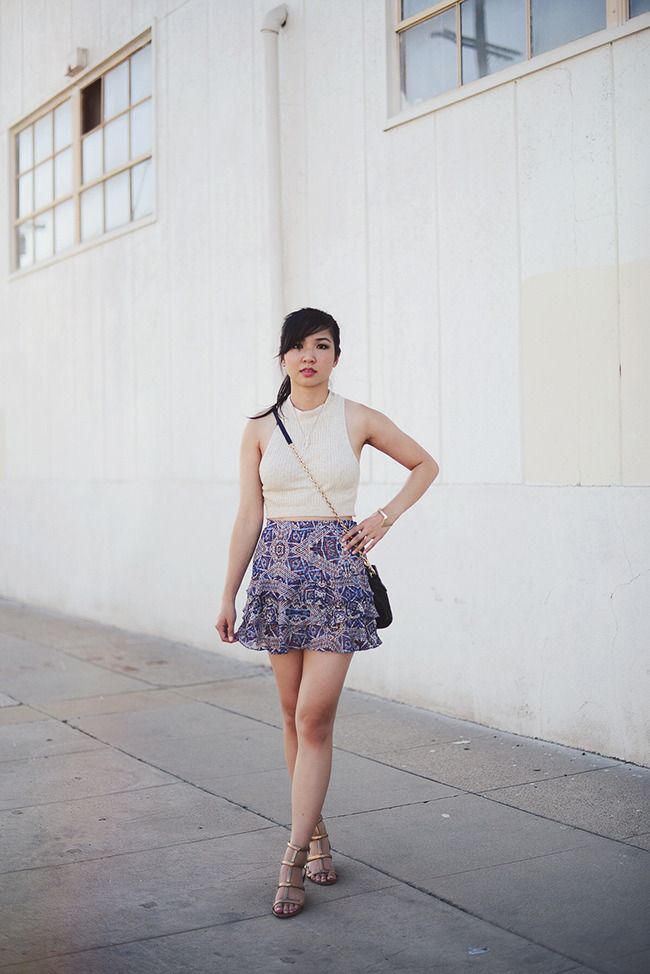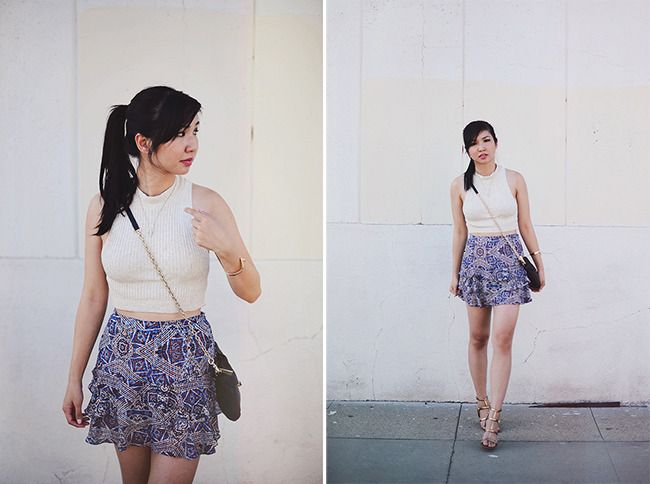 Ribbed knit crop top, Forever 21. Abstract ruffled skirt, Forever 21 (on sale). Metallic mid-heel gladiator sandal, Report Signature. Mini Valentina crossbody, Botkier.
I'm wearing a Forever 21 look today. I can't think of a brand that I've grown up with any more than Forever 21. It was the first place I started shopping for clothes in middle school once I could finally fit into "juniors" clothing. It's been a constant in my wardrobe ever since, while other brands have come and gone. So a lot of people may knock it, but there are pieces that I've had for years. I already know that this ribbed crop top will be staying with me for a while. The cream color is so versatile that it looks good with just about any skirt in my closet, and some of the shorts too. And even though this printed skirt is a trendier item, I've had it for over a year (see post
here
) and I'm still loving it.