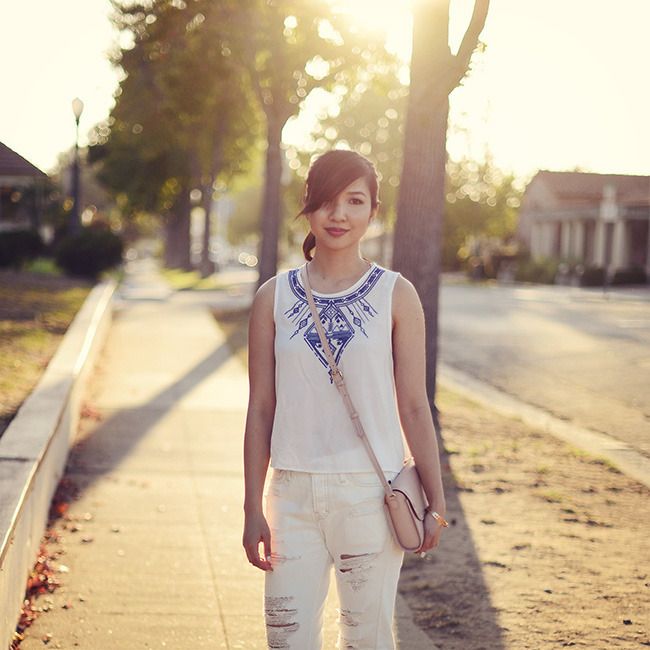 Embroidered tank top, Style Moi. White boyfriend jeans, Abercrombie & Fitch. Metallic slides, Asos (sold out). Pink crossbody bag, Zara (sold out).
It's finally cool enough for me to pull on a pair of jeans, of the pant variety. It's my last chance to get some wear out of this white, destroyed, boyfriend-style pair from
Abercrombie & Fitch
before Labor Day--not that it being past Labor Day will stop me from wearing them again. Anyway, I haven't shopped at Abercrombie in many years, not since I used to work for the company in my first and only retail job, but I was recently intrigued by some of their fall campaign images. Seems like they are finally making an effort to evolve rather than continue to more or less offer the same products season after season in slightly different colors (they even make stuff in BLACK now) so I decided to check out their website. They still have a lot of the same styles that they are known for but a good amount of unexpected stuff too--and the prices are much more affordable than they used to be. I couldn't resist picking up a few things, including these boyfriend jeans. Their site is definitely worth a perusal if you haven't checked them out in a while!