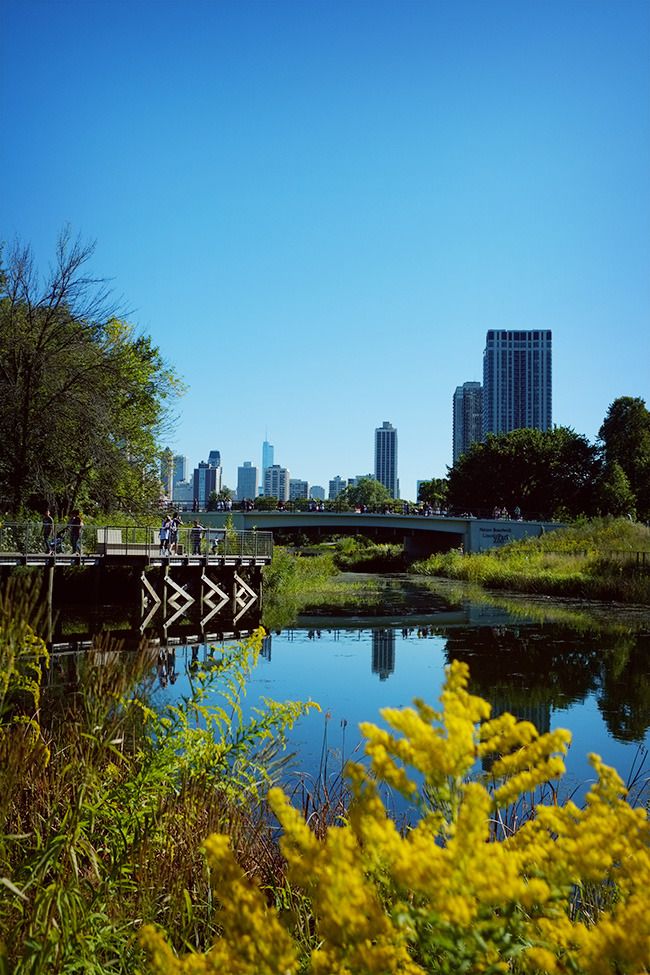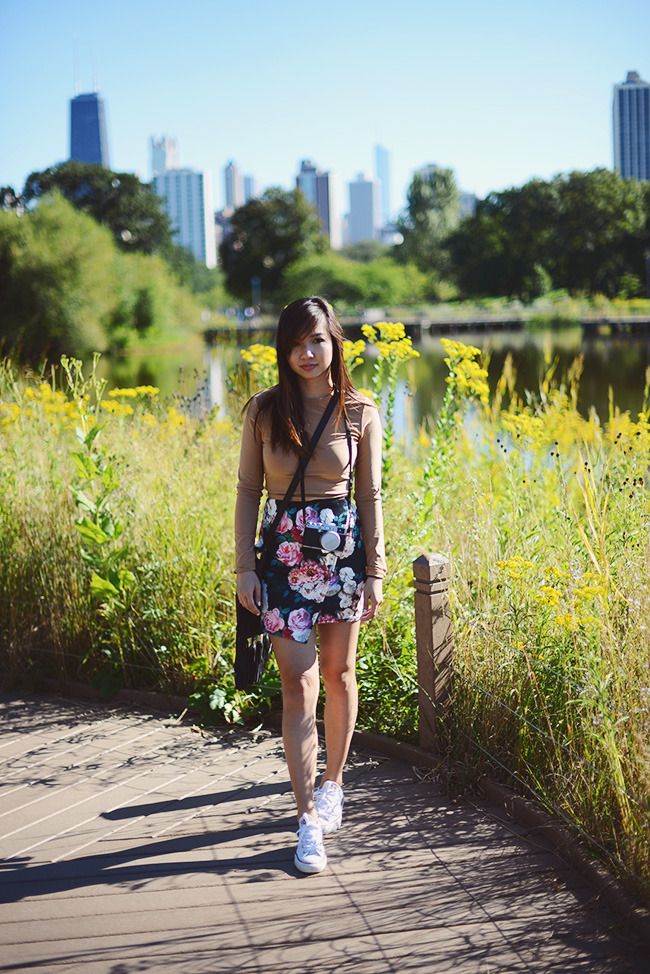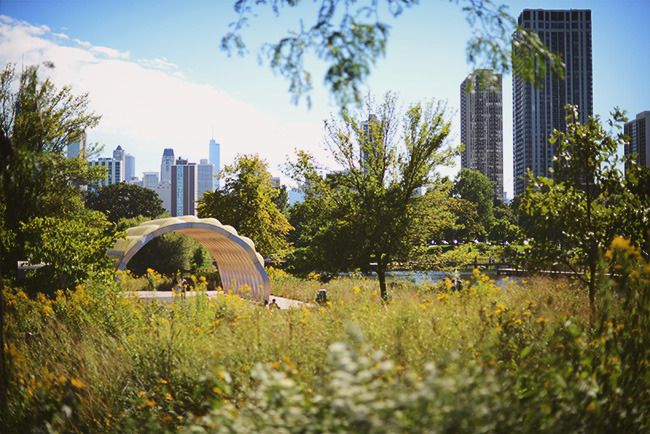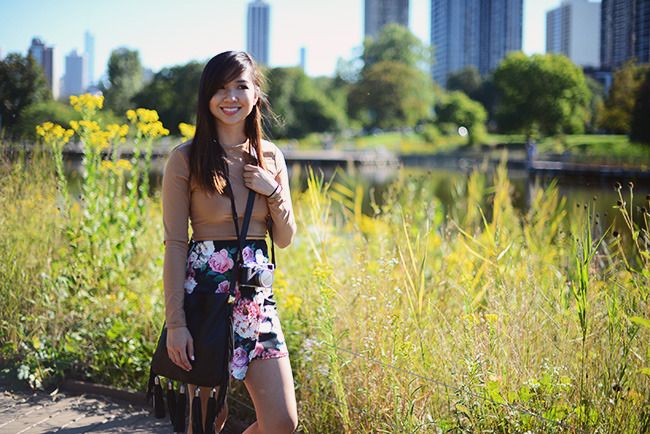 Tan long sleeved crop top, Missguided. Floral wrap skirt, Missguided (sold out). Chuck Taylor All-Stars, Converse. Fringed crossbody, Rebecca Minkoff.
Our last day in Chicago was spent exploring beautiful Lincoln Park, definitely one of the highlights of our trip. I actually wish we had more time to explore the park's many offerings, but we had an evening flight to catch and had to rush things a bit. We couldn't have asked for better weather as we walked around the gorgeous nature boardwalk which also had a great view of some skyscrapers to remind us that we were right in the heart of the city.
Then, we checked out the Lincoln Park Zoo, which was so much fun, especially considering that it is free to all visitors! Because of that, I didn't have the highest expectations, but it was actually one of the better zoos that I've been to. It was so cool when we heard the lion roaring! Wish we had more time to observe all the animals.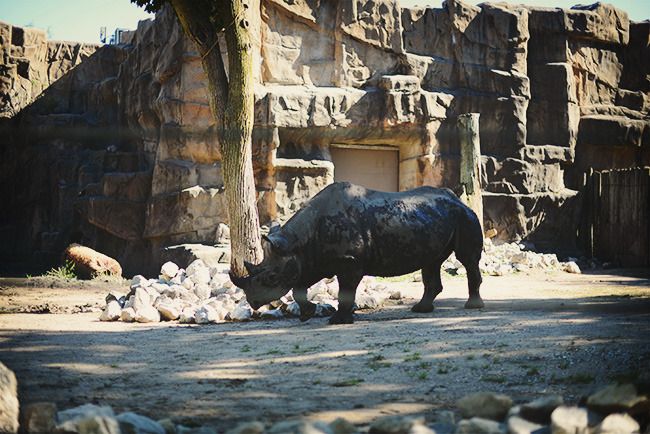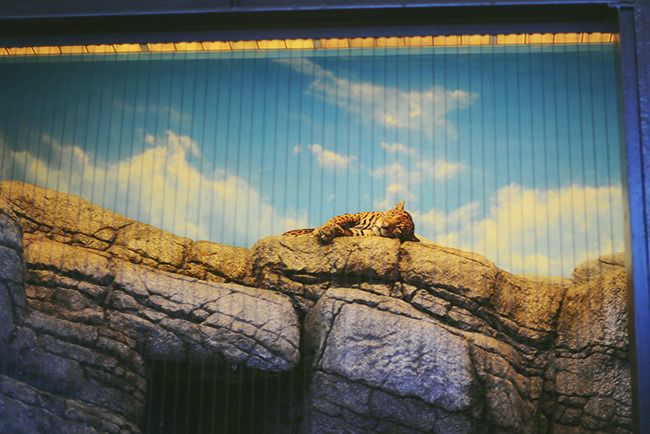 Exiting through the Northwest corner of the zoo, we found the Lincoln Park Conservatory (also free to visit!) Maybe it's because we don't have any conservatories in Southern California (as far as I know), but I happen to think they're super cool. I can't imagine how it must feel to visit in the winter time when it's cold and snowy outside and yet still warm and even tropical with everything still blooming inside! The Lincoln Park Conservatory is quite a bit smaller than it's sister, the
Garfield Park Conservatory
(which is definitely worth a visit as well), but we still enjoyed a nice walk-through.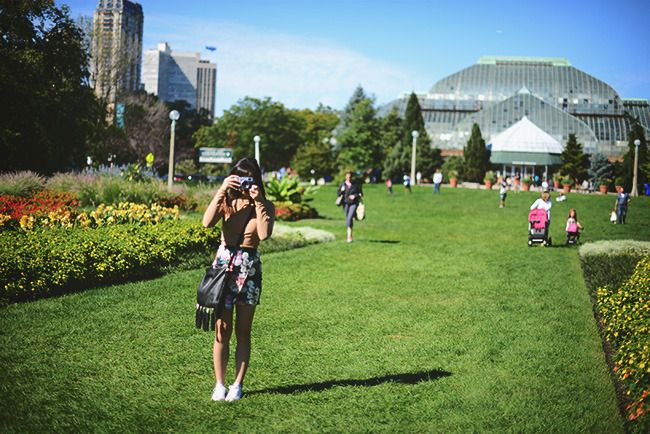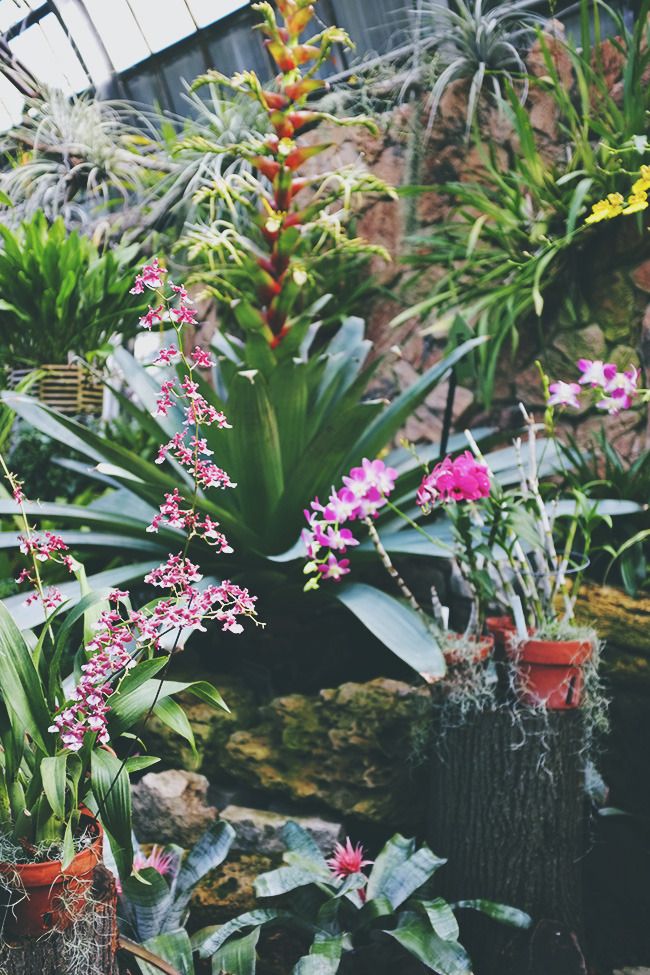 Lastly, no visit to Chicago is complete without a stop at
Bang Bang Pie & Biscuits
! Although we didn't quite find it comparable to our favorite here in LA,
The Pie Hole
, it was a cute little spot with a wonderful little backyard for sure.